Introduction
The Macro Themes
Farming – What Sort?
Something To Eat
Food and Farming in Jersey – New Models
The Natural Environment
BIOGRAPHIES OF CONTRIBUTORS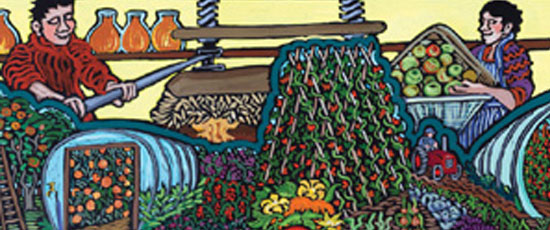 GILL BARRON, whose paintings fit the theme of this website perfectly and to whom we acknowledge with grateful thanks our ability to use them, describes herself as 'a painter of everything'.  Her themes include not only traditional farmyard scenes of England and English pub signs,  but also 'plants and places', rural Languedoc and rural India.
She was elected a Member of the Society of Botanical Artists (SBA), In her words:
'their usual penchant is for paintings of a single small apple adrift on a sea of expensive white paper. I prefer wayside weeds in all their tangled splendour. Inevitably, I was soon expelled for being bolshy. Now, after my name, I sometimes put SBA(ex).'
She is also contributing editor of 'The Land' magazine, described as: 'written by and for people who believe that the roots of justice, freedom, social security and democracy lie not so much in access to money, or to the ballot box, as in access to land and its resources.'
In her words: 'an occasional magazine about land and people, which covers almost everything, really. Definitely lefty.'
Her website contains many more details and her own observations:  https://ipaint2.com/
Her e-mail address:gill@ipaint.org.uk.
Quoting her again: 'You can email me, but don't expect a quick reply, the Wi-fi here is rubbish.'
GRAHAM BELL is an internationally known and respected teacher of Permaculture and several underlying disciplines including Forest Gardening and Food Preservation.  He has dedicated his working life to helping others achieve the skills to live sustainably. His reputation is built on 30 years' experience and having worked on five continents and in many different climates and social conditions.
Currently he is Chair of Permaculture Scotland and the UK Education Working Group. Business management (he has advised over a thousand businesses), forest gardening, food preservation, renewable energy and energy efficiency are particular strengths. Resource management sits behind all these topics.  Trained as an Instructor by the (then) Agricultural Training Board in the UK he went on to become a trainer of trainers with that organisation (today called Lantra).
He is a qualified electrician, has a Master's degree in English language and linguistics, is a Fellow of the Chartered Institute of Marketing and the Royal Society for the Arts Commerce and Manufacturing and the author of two books on Permaculture (The Permaculture Way and the Permaculture Garden) and a very large number of articles. His knowledge of plants and trees is legendary. Having taught from the Arctic Circle down to Middle Eastern deserts and sub Saharan Africa his knowledge and experience is adaptable to most situations. He is primarily interested in helping others in confidence and self-reliance with their own work.
For further information see: www.grahambell.org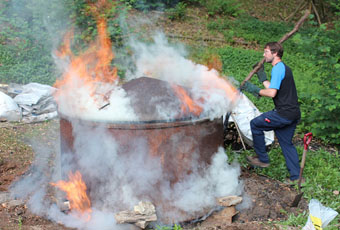 EDWARD BONN was brought up on Jersey from an early age and developed an interest in countryside management through initially undertaking conservation work on a voluntary basis with a range of organisations, from wildlife trusts to grassroots initiatives. He now delivers a developing Rural Skills educational programme, working with a range of landowners to provide courses for participants that provide a means of integrating traditional practices in current contexts. Edward is also completing an MSc in Countryside Management, focusing on the relationships between farmland birds and the range of different grasslands habitats.
RUSS CARRINGTON grew up on his family's mixed farm in Herefordshire and left home to study Civil Engineering at Cardiff University. After a stint of office life as an engineer and round the world travel he returned to agriculture keen to play a role in helping food production and rural societies become fit for the future.  He has been very active in rural youth movements both nationally and internationally, having previously been chairman of Rural Youth Europe and chairman of the Agricultural and Rural Issues (AGRI) steering group for the National Federation of Young Farmers Clubs in England and Wales. Alongside his volunteering for rural youth he has been at the helm of the Pasture-Fed Livestock Association which is a growing community of regenerative livestock farmers across the UK and Ireland.  He is a strong advocate for sustainable farming and change leadership.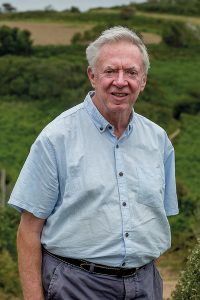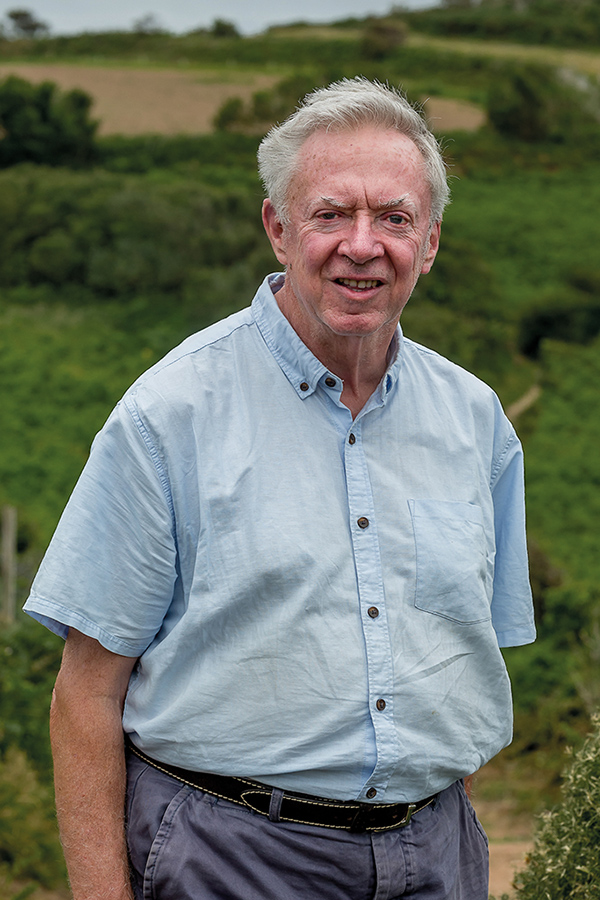 ALASDAIR CROSBY is a writer and publisher who specialises in Channel Island subjects, especially Jersey agriculture and environment. He was for 14 years employed by the Jersey Evening Post newspaper, and is now the owner and editor of RURAL magazine.  He was brought up in Jersey and returned in 1991 to settle in the Island, where he lives with his wife and family.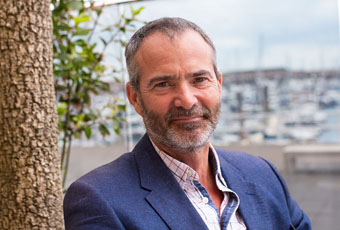 JOHN GARTON is executive officer of 'Genuine Jersey Products Association'  – marketing produce of small food and arts/crafts businesses in Jersey. He is also the director of Farm Jersey, which organises the annual Jersey Farming Conference.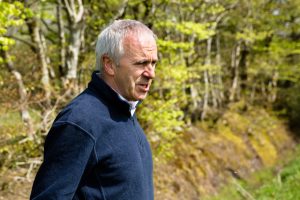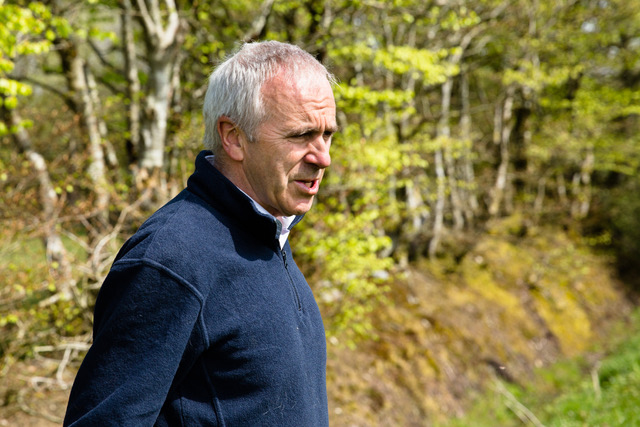 PATRICK HOLDEN is the Founding Director and Chief Executive of the Sustainable Food Trust. After studying biodynamic agriculture at Emerson College, he established a mixed community farm in Wales in 1973, producing at various times: wheat for flour production sold locally, carrots and milk from an 85 cow Ayrshire dairy herd, now made into a single farm cheddar style cheese.
He was the founding chairman of British Organic Farmers in 1982, before joining the Soil Association, where he worked for nearly 20 years and during which time the organisation led the development of organic standards and the market for organic foods. His advocacy for a major global transition to more sustainable food systems now entails international travel and regular broadcasts and talks at public events.
He is Patron of the UK Biodynamic Association and was awarded the CBE for services to organic farming in 2005. Patrick is passionate about the application of Nature's principles of Harmony to food and farming, which is explored in the SFT's latest initiative, the 'Harmony Project'.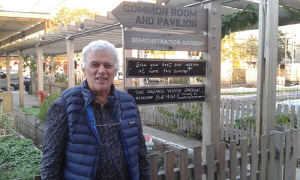 MARTIN LARGE has lectured in management and organisational behavior, including organizational development, education management, and postgraduate research supervision. He works as a facilitator, coach, and publisher with Hawthorn Press, as a writer, lecturer, and action researcher with two national land reform programs. He has enabled action learning groups in business, the community, and educational organizations for many years. He became a Churchill Travelling Fellow in 2003 and chaired the Community Land Trust National Demonstration Project (University of Salford, U.K.) from 2007 to 2009. Martin is current chair of Stroud Common Wealth, a social enterprise and land trust enabler. He has written three books.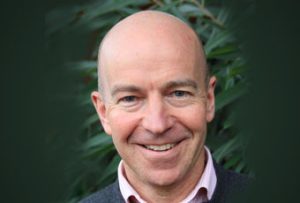 JAMES MARSDEN leads a 'portfolio life' as a craft cider and perry maker, Welsh Government appointed member of Brecon Beacons National Park Authority, Chair of the Environment Committee at the Marine Conservation Society, and Vice Chair of Devon and Severn Inshore Fisheries and Conservation Authority. He served as Specialist Advisor to the UK Government Environmental Audit Committee (2016/17).
Earlier in his career James was Director Land Management Strategy (2012-2014) advising UK Government on Common Agricultural Policy reform and agri-environment schemes, Director Marine and Chair of the Marine Conservation Zone Programme Board (2008-2012), and Director Policy (2006-2008) at Natural England. He was formerly Head of Policy at English Nature (2002-2006), and the Nature Conservancy Council's Upland Ecologist for England and Wales (1988-91).
James lives with his partner, Helen Woodman, in Herefordshire where they own and manage traditional standard orchards and hay meadow grassland for local produce, people and wildlife.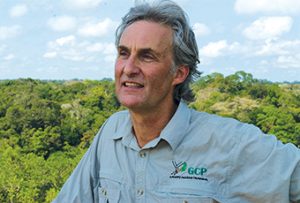 ANDREW MITCHELL is an international thought leader on natural capital finance and tropical forests. Founder of Equilibrium Futures, he provides strategic advice on natural capital to the finance sector; he is also Senior Adviser to the Oxford think tank, Global Canopy, which he founded in 2001. As Founder and Senior Adviser to the Natural Capital Finance Alliance, he helps to design natural capital tools for banks, investors and insurers and is Senior Adviser to Mirova Natural Capital, a global impact investment fund.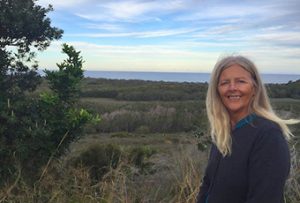 HELENA NORBERG-HODGE is a pioneer of the new economy movement and recipient of the Alternative Nobel prize, the Goi Peace Prize and the Arthur Morgan Award. She is author of the inspirational classic Ancient Futures, and Local is Our Future (2019). She is co-author of Bringing the Food Economy Home and From the Ground Up, and producer of the award-winning documentary The Economics of Happiness. Helena is the founder and director of Local Futures and The International Alliance for Localisation, and a founding member of the International Commission on the Future of Food and Agriculture, the International Forum on Globalization and the Global Ecovillage Network.
JAMES ODGERS has been happily married to his wife, Henrietta, for over 30 years. They have four grown-up children whom they home educated in their early years. After university, he became a lawyer in central London specialising in the investigation of international bank and insurance fraud around the world and then in international finance in London, New York and Tokyo, He left the law to go to work with ex-heroin addicts in Hong Kong and returned to start, with friends, a finance house in the City. He left that to research and then to establish a microfinance provider in South London focusing on the start up businesses of women in the African and Caribbean communities. Out of this experience grew a desire to look at the issues causing rural community degradation. Accordingly he and his family moved to Stream Farm in Somerset in 2002 to establish, to date, nine traditional farming businesses upon which to train up new entrants into farming using a similar business methodology to microfinance: 'share farming'.  They had first to learn how to farm themselves, having no background in farming. They have seen more than 25 families come and go since then and Stream Farm is now an award-winning brand in the South West of England.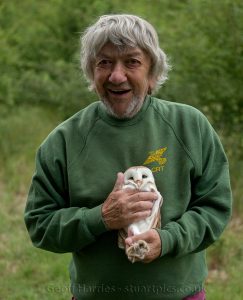 ROBIN PAGE lives and works on the farm in the South Cambridgeshire village where he was born. His father was a 'small farmer; his grandfather started out as a shepherd boy, leaving school at eleven or twelve.
Robin's education came from the village school and the local grammar school. He was asked to leave Teachers Training College; he was sacked by the Civil Service for breaking the Official Secrets Act, and so he started to write. His first national article appeared on September 5th, 1969 in the Spectator Magazine. Thousands of articles and thirty three books have followed. He presented the BBC's One Man and His Dog for several years, until he was sacked (too un PC). Sacked from The Daily Telegraph by e-mail, late at night after about 40 years. But he is still, writing, farming and chairman of the Countryside Restoration Trust, Britain's first farming and wildlife friendly charity which he helped to found. He loves cricket and travelling off the beaten track in Africa. He is married to Lulu who loves Africa but who fails to love cricket. His passion is the fast disappearing British countryside and he has spent most of his life fighting for its wildlife.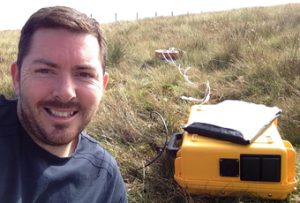 DR WILLIAM STILES is a lecturer for the Institute of Biological, Environmental and Rural Sciences (IBERS) at Aberystwyth University. In addition to his teaching responsibilities, he leads the Knowledge Exchange Hub in IBERS for Welsh Government's Farming Connect programme, which is a high profile, integrated project supplying focussed training, support and advice to the agricultural community in Wales, delivered through a pan-Wales programme of knowledge transfer activities, specialist advice and support for innovation. From the Knowledge Exchange Hub Will has produced numerous technical articles on a range of topics, with particular focus on climate and environmental change, to disseminate current scientific research to the agricultural industry. Will has a research background in biogeochemistry and ecology and his research looks for ways to reduce the environmental impact of agriculture, to make farming and food production more sustainable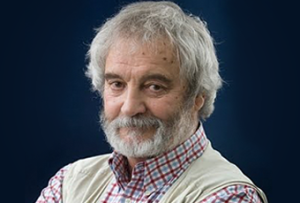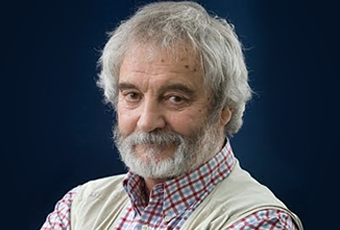 COLIN TUDGE is a biologist by education and a writer by trade with a lifelong passion for food and agriculture.  He was born in London in 1943; educated at Dulwich College, 1954-61; and read zoology at Peterhouse, Cambridge, 1962-65. Colin has written a great many articles for a great many publications and for a time was on the staff of Farmers' Weekly, then New Scientist, then BBC Radio 3. But mainly he writes books – on natural history, evolution, food and farming, and, lately, on the philosophy of science and metaphysics. He also enjoys public speaking.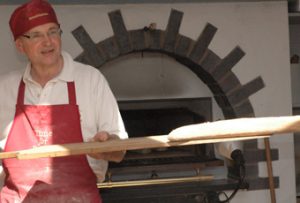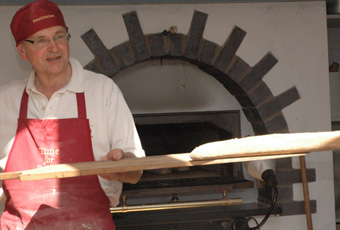 ANDREW WHITLEY is founder of Bread Matters Ltd and a leader of the artisan baking revival, having started the organic Village Bakery in Cumbria in the 1970s. He is author of the seminal Bread Matters and the best-selling DO Sourdough. He has an MSc in Food Policy from City University London and is credited with 'changing the way we think about bread' (BBC Food & Farming Awards). He co-founded the Real Bread Campaign. He is chair of Scotland The Bread, an action research and training charity that grows and mills diverse, nutrient-dense cereal varieties in Fife with the aim of creating a healthy, fair and sustainable grain and bread supply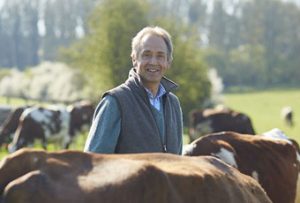 DAVID WILSON LVO has been Farm Manager at the Duchy Home Farm of the Price of Wales  in Gloucestershire since it was established in 1985. The farm, comprising 1900 acres of organically managed land, is used to demonstrate organic production methods both as a commercial working farm and through a number of research projects. David served on the Soil Association Council from 1999 to 2005 and was made Honorary Life member. He is a member of the Wiltshire Wildlife Trust Farming Committee.
Enterprises on the farm include: dairy (180 Ayrshire cows) selling milk through the Organic Milk Suppliers Co-operative into Waitrose under the Duchy Originals label; beef and lamb, sold both locally and through the organic livestock marketing Co-operative; rare breed pigs, used for the production of charcuterie sold through Fortnum & Mason and for the Royal Household; wheat and rye, sold to Shipton Mill and made into flour for both the Duchy Original biscuits and also artisan bakers; heritage barley, which goes to Warminster Maltings and is used for brewing both local beer and Duchy Ale. Oats are sold to Morning Foods where they are processed for oats and biscuits. Vegetables are marketed locally through a stall and honesty box, as well as supplying other box schemes and local pubs and restaurants.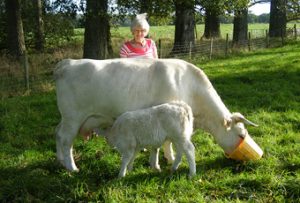 ROSAMUND YOUNG with her partner Gareth and her brother Richard, has a mixed, organic farm on the edge of The Cotswolds near Broadway, producing beef and lamb which is retailed from the farm. She cared for her Mother for forty years and discovered that providing the correct nutrition was vital but initially complicated. Witnessing the critical power that food has to make people well or ill became and remains the driving force behind the ethos of the farm's management: wishing to produce health-giving products to transform lives.
She believes that working with the wildlife of the farm, rather than excluding or trying to dominate nature's processes is essential and that everything is connected: a single, aggressive or dangerous act will have repercussions far beyond the boundaries of a single farm. She is also the author of the best-selling book, 'The Secret Life of Cows'. Reading is her main relaxation and she became an author by accident but now enjoys sharing, through writing, what she has observed during her life on the farm. Her current obsession is wishing to discover how many people, if any, will actually use the HS2. The destruction of ancient woodland is such an irreversible crime.
The farm will soon be launching a website: www.kitesnestfarm.co.uk