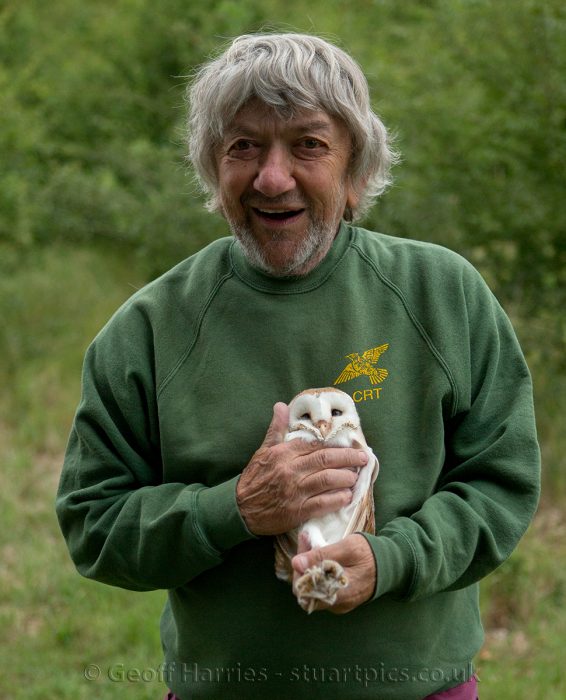 A few years ago, RURAL magazine organised a series of lectures, titled, What's for Dinner?, on various aspects of farming and food production. The talks were given by speakers from the UK and their visits were sponsored by the Howard Davis Farm Trust and the Royal Jersey Agricultural and Horticultural Society.
The speaker at the first of these lectures was Robin Page, whose death occurred recently.  He was a former presenter of the 'One Man and his Dog' TV programmes and was the founder and instigator of the Countryside  Restoration Trust charity, the aim of which was to perpetuate a working countryside and farming along traditional lines.
His obituary, among doubtless many others, can be found at: https://www.telegraph.co.uk/obituaries/2023/05/31/robin-page-one-man-and-his-dog-outspoken-died-obituary/
Robin spoke at a number of events in Jersey, including the annual dinner of the National Trust for Jersey and the annual Farming Jersey conference. His style was always knockabout, playing for laughs, but in between the laughs and the jokes could be easily discerned a nostalgia for a countryside and a rural society that has almost passed away.
His admittedly arch-conservative views had got him into trouble on a number of occasions in the UK.
In 2016 he was invited to speak at the first of a series of lectures under the title of 'What's for Dinner?' on the general theme of food and farming. The speech, held at the RJA&HS's Members Room, was standing room only and he was his normal amusing self until a joke in the closing moments of his speech misfired and caused a certain amount of indignation in the audience and this was picked up upon by a reporter from the JEP who was present, and ensured that it made the following day's headlines.
Robin did not fit comfortably into the modern age or into any sort of political correctness. A friend of his, the Conservative politician Zac Goldsmith, once observed that he was surprised that his outspoken remarks had never landed him in prison. Robin would certainly not have been happy in today's 'woke' culture.
He contributed to some of the early issues of RURAL magazine and an essay on the Countryside Restoration Trust can be found on the RURAL website: https://www.ruraljersey.co.uk/whats-for-dinner-by-robin-page/. His philosophy can be summed up by his own comment in that essay: 'nature and farming can co-exist; the living working countryside can be restored – if given the chance.'
Robin is survived by his wife, Anita ('Lulu'), to whom RURAL magazine extends its sympathy.