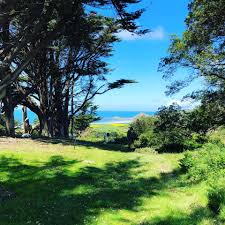 It will officially be summer – in astronomical terms at least – on 21 June, the longest day of the year when the sun is at its highest point in the northern hemisphere, also known as the Summer Solstice.
The weekend closest to the summer solstice is when the annual Sunset Concerts take place. Organised by The National Trust for Jersey all proceeds from the concerts go towards its Coastline campaign – a campaign to save areas of Jersey's coastline.
This year, the Sunset Concerts will be taking place on Friday 16 and Saturday 17 June respectively. Attendees are invited to bring a picnic and enjoy fantastic live music in the beautiful setting of the natural amphitheatre at Grantez overlooking St. Ouen's Bay – the ultimate way to experience the delights of Jersey at this very special time of year and to watch the sun setting over the bay.
The Sunset concerts will be launched on Friday 16 June with a performance by Irish duet Stray Melody supported by a school band from Hautlieu and local act 'The Word On The Street'.
Stray Melody are a Dublin based band who have been playing together as a duo since early 2019. They have already amassed an online following of over 10,000 while steadily building up a dedicated fan base through performing live and busking on the streets of Dublin city. Their live show has been honed in many of the capital's top venues including shows at the Button Factory, Sugar Club and Whelans alongside performances at Uprise Festival and Brewdog Festival. Their debut single 'Losing it' was independently released in November 2019. It was named track of the day by Hotpress magazine and received 20,000 streams within its first month of release.
Saturday sees local band The Jersey Bounce headline supported by Roodmood. Excited to be performing at the Sunset Concert for the very first time, The Jersey Bounce has put together a very special 'Glastonbury Legend's' themed set. So, expect a big, live sound and look forward to hearing the likes of Barry Gibb, Kylie Minogue, Dolly Parton, Neil Diamond, Shirley Bassey, David Bowie, Sir Tom Jones, Paul Simon, & Lionel Richie to name but a few…This really is a night not to be missed! On arrival, concert goers will be serenaded by local band Brass Souls.
Roodmood is a live function band comprising drums, guitar, bass and lead vocals covering a wide range of covers to include chart toppers, rock, pop, drum n' bass and golden oldies. They've been performing professionally for over 12 years and know how to bring the energy, get and keep the party going!
Tickets Friday 16 June: www.eventbrite.co.uk/e/sunset-concert-at-mont-grantez-tickets 609240814677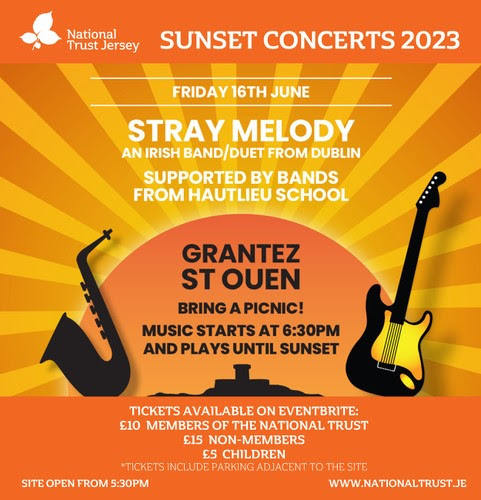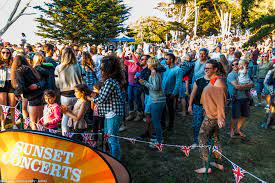 Tickets Saturday 17 June: as above: 609289871407