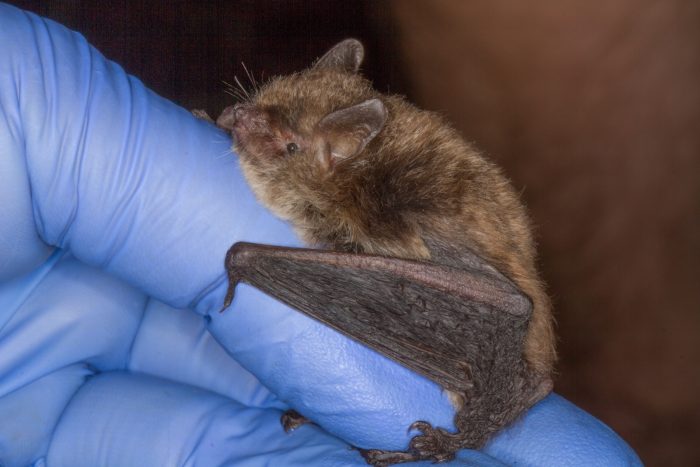 From Hannah Le Morvan, Jersey Bat Group Research Officer
Hello to all the lovely bat enthusiasts!
This year we are excited to announce the next Great Garden Bat Watch 2023 taking place for the fifth year in a row!
We have had some fantastic responses and engagement with the community over the years, especially with our call to the folks of St Helier to help fill in the gaps of bat activity in town.
Citizen science projects like this are vital within the Jersey community to aid with research into the Island's urban and countryside bat populations, and can assist with informing further conservation and monitoring practices.
For those keen to get involved, you'll be happy to know it doesn't require you to go far, and it is completely free! We simply ask that you go into your garden, or an open space near your house (or really anywhere on the Island – beach, park, the pub) to enjoy the last few rays of sunshine between Friday 9 June and Sunday 11 June.
Event details: Any evening(s) from Friday 9 June to Sunday 11 June
Where: Any outside space (garden, lane, park, beach)
When: From 20:45 till 22:00
You do not need a bat detector or be able to identify bat species, all we ask you to do is record
1) The time you saw the first bat
2) The direction the bat flew from/to
3) Details of the recorder, date and location
4) If there is light spill around the location, i.e. street light, garden floodlights (This can be recorded in the 'Overall Comments' section of the form).
We are working in conjunction with the Jersey Biodiversity Centre who have designed a bespoke data entry form for you to enter your sightings. See the link: https://www.jerseybiodiversitycentre.org.je/records/Great-Garden-Bat-Watch
Do feel free to use this form to submit your bat sightings throughout the summer as well!
If you manage to take any photos or videos of bats in flight during the Great Garden Bat watch then please post them in comments box for this event on our Facebook page or email them to us at the Jersey Bat Group or post them on your Facebook and tag in the @JerseyBatGroup
We look forward to receiving news of your local bats!
For any further details about the bat watch or to submit your data by e-mail then please email the Jersey Bat Group
We hope you enjoy your bat watching,
All the best,
Hannah