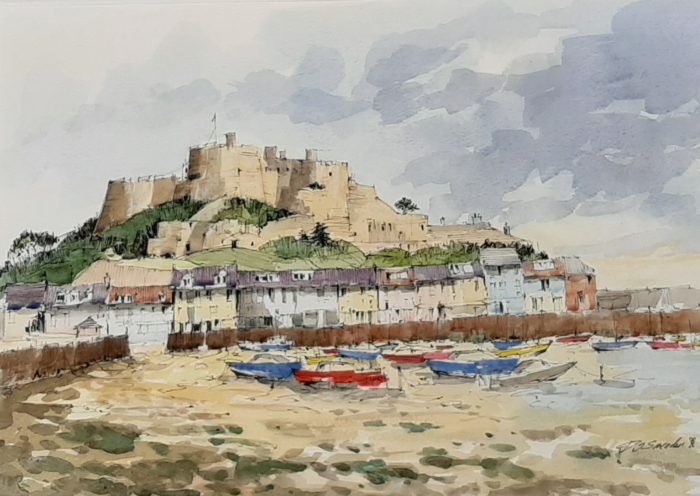 Sundday 18 June 2023 10.30am
CHORAL MATINS at GOURAY CHURCH

Beyond Cathedrals and large parish churches with a strong choral tradition in the UK, it is quite rare these days to come across the service of Sung Matins. Instead, the service of Holy Communion has generally become the main liturgical focus in most churches. However, Matins is not only much missed by many churchgoers but is also a liturgy waiting to be discovered by younger attendees – and so Cantabile is delighted to be welcomed by Gouray Church to lead the congregation in this very musical service.

The music chosen celebrates some of the finest British church music composed in the 17th, 19th and 20th centuries. From the 17th, we mark the 400th anniversary of the death of William Byrd (1540-1623) with his Preces and Responses and enjoy the lively energy of O sing joyfully by Adrian Batten (c1591-c1637). From the second half of the 19th century we include the majestic Te Deum in B Flat by Charles Villiers Stanford (1852-1924) – sung at the Coronation of Edward VIIth in 1902 – and a beautiful psalm chant by C. Hubert H. Parry (1848 -1918) for Psalm 84 ('O how amiable are thy dwellings').

Nearer our own time is included the playful Jubilate in C by Benjamin Britten (1913-76), composed by request of the late Duke of Edinburgh for the choir of St. George's Chapel, Windsor. This was performed recently at Prince Phillip's funeral. Before the service, Graham Caldbeck will play organ works by Parry and Ralph Vaughan Williams (1872-1958) and afterwards the stirring War March of the Priests by Felix Mendelssohn (1809-47).

Members of the congregation are invited to sing three fine hymns and to join the choir in singing the Venite (Psalm 95) to a simple chant.

Also: Sunday 9 July 6pm
St Martin's Parish Church
Patronal Festival Evensong