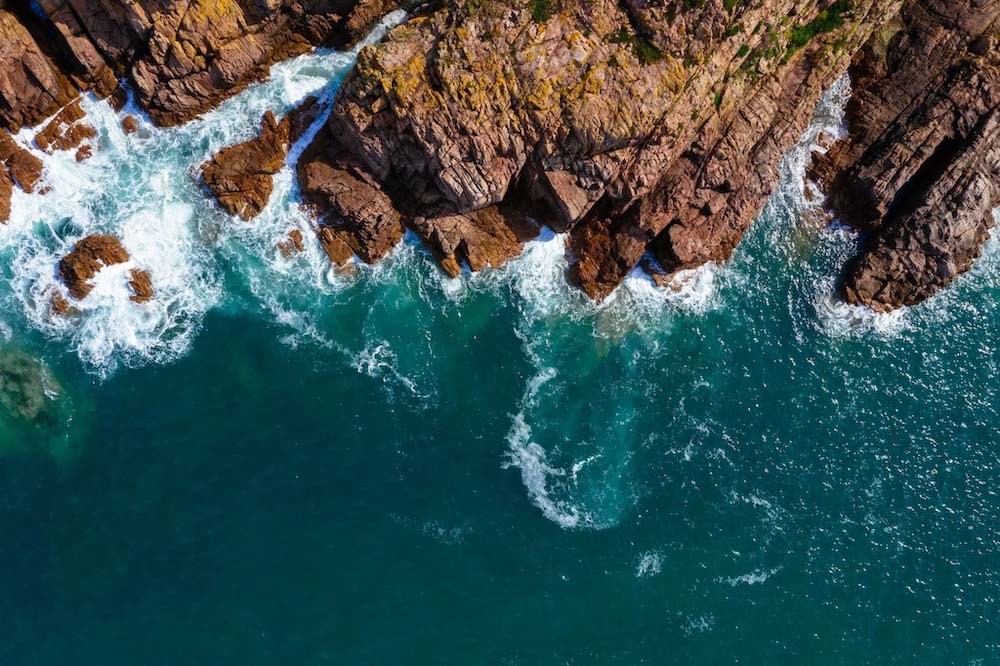 The 45 miles of coastline around Jersey is a marine marvel. The northwest shore boasts the greatest diversity of seaweed in the British Isles. On the southwest, you'll find some of the richest clam beds in Northern Europe. And, since Jersey is home to one of the largest intertidal zones in the world, the rocky reefs exposed at low tide offer refuge for an abundance of aquatic life.
Much of Jersey's waters, however, remain unprotected – only 6% to be precise. The Blue Marine Foundation (BLUE) wants to change that, and a recent survey shows Islanders do too.
The study, which was commissioned by BLUE and the National Trust for Jersey, asked Islanders for their views on increasing the protection of Jersey's marine habitats. Of the 2,400 people that responded, more than four in five thought a marine park should be set up in 30% of Jersey's waters, which could protect future fishing jobs, help tackle climate change and encourage tourism.
The survey also found that while 85% of participants think it's good that Jersey has more control over its waters since Brexit, almost three quarters believe the island's fish stocks are in a worse condition than 50 years ago.
BLUE has been working alongside local groups and UK academic institutions to assess the benefits of Jersey's existing protected areas, and determine how to manage marine habitats in its proposed marine park. Politicians will vote on whether to include the marine park as part of the Bridging Island Plan debates starting on Monday 14 March.
Charles Clover, executive director of BLUE, said: 'The people of Jersey have sent a very clear message. They want to see this new-found control over their waters result in sustainable management, for the island, for the environment and for future generations.
'Jersey is at a crossroads and its people have chosen firmly which path they wish to take.'
CEO of the National Trust for Jersey, Charles Alluto, said the poll clearly demonstrated how the majority of Islanders want to see the marine environment managed and cared for by the Government.
'This month States Members will have the unique opportunity, afforded through the Bridging Island Plan debate, to demonstrate that they have listened to the people of Jersey and to put the necessary measures in place to deliver a marine park for the future benefit of our Island.'
Read more about the Blue Marine Foundation's work in Jersey on page 38 of the Winter 2021 issue. (No 37) of RURAL magazine.