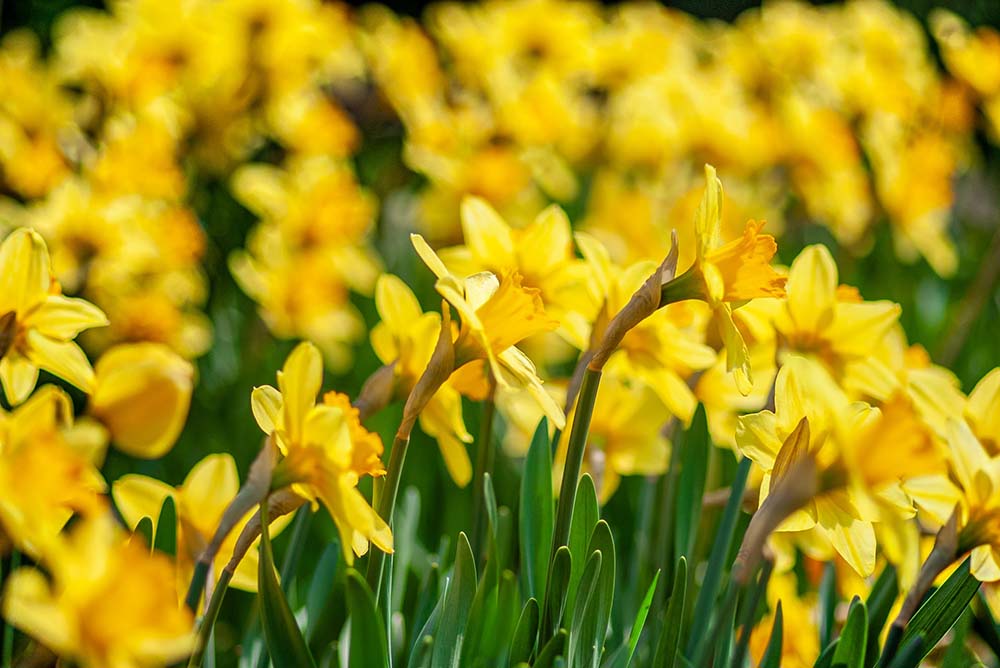 Celebrate the spring equinox with a dawn chorus tour; help Jersey's community field flourish; or learn how to make your savings more sustainable – these are just some of the events taking place in Jersey this month. Read on for six springtime ideas for March…
Saturday 12 March – Grow Jersey open day
Visit the team behind the Grow community field near Sion and find out about their work. You'll also be invited to plant a fruit bush and help mulch existing trees. Sign up for one of five sessions, starting at the hour from 10 am.
Tickets: Free
Friday 18 March ­– Ponds and Pollinators coffee morning
The Jersey Biodiversity Centre need your help spotting Jersey's wildlife. Grab a coffee with them at the Société Jersiaise and learn about the wildlife projects you can get involved with.
Tickets: Free
Sunday 20 March – Dawn Chorus at La Hougue Bie
Experience the beauty of birdsong, heralding in the dawn of the first day of spring at La Hougue Bie. Join Alli and Neil from Birding Tours Jersey for this tour hosted by Jersey Heritage.
Tickets: Members – £10; Non-members – £15.00, plus booking fee.
Sunday 20 March – First Day of Spring Flower and Folklore Walk
Look for the first signs of spring with botanist Tina Hull on Ouaisne Common, organised by the National Trust for Jersey. The walk will be a mix of sight identification, environmental interpretation, local history and plant folklore.
Tickets: Members – Free; Non-members – £15.00
Thursday 24 March – How impactful is your pension?
Learn how your savings can be a powerful force for good in this hybrid event (online and in-person) with Lesley Dickie (Durrell Wildlife Conservation Trust), Charles Humpleby and Elaine Walsh (IoD Jersey) and Russell Waite (Affinity Private Wealth).
Tickets: Free
Saturday 26 March – Annual French, Jèrriais and English quiz
Join the Alliance Française de Jersey for their annual quiz at St Helier's Town Hall. Create a six-person team, or find a team when you arrive. Questions will be adapted for everyone and translated.