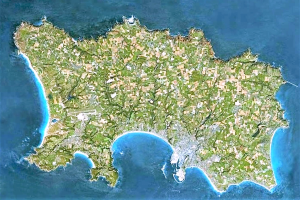 John Pinel, independent environmentalist and member of the Société, is starting an Environment Section.
A key objective is to raise awareness and provide a resource for educating people more widely on some of the most pressing issues of our time: climate change and the world's declining biodiversity.

It hopes to develop a broad programme of events to include many areas of investigation, from understanding the Island's roots, through exploring geology, archaeology and history, to developing ways to protect and enhance our lovely natural environment through learning about botany, entomology, mycology, ornithology and zoology, and hopefully much more!

At the Section's first meeting, Dr Louise Magris and Ms Jane Burns from the Government of Jersey have kindly agreed to present the Government's plans for carbon neutrality, followed by a Q&A on the way forward for Jersey's response to climate change.

The consultation on the carbon neutral plan can be found here: https://www.gov.je/government/consultations/pages/carbonroadmap.aspx

There is huge concern at the moment over the environment, not just locally, but internationally.
If you are interested in joining this new Section, or simply want to understand more about what it's about, please attend the section's first meeting on Tuesday 25
January, 7-9pm in the Members Room.
Please contact John Pinel on jeapinel@gmail.com for more information.