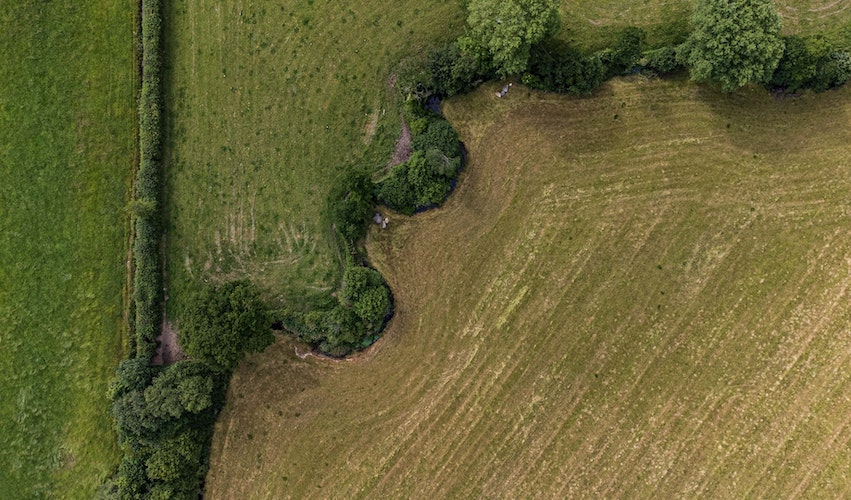 The Government's new agricultural support scheme has been heralded as a 'ground-breaking' system that will 'save the industry', after further details of the scheme were revealed at this week's farming conference.
John Vautier, Rural Sector Lead from the Government's Department for the Economy, shared details of the new Rural Support Scheme (RSS), following initial proposals earlier this year.
With a forecasted £3.17 million budget, the support scheme will transition from its current area-based 'subsidies' structure to a 'rural credit system'.
How is the new system different to past rural support schemes?
Speaking about the scheme, John Vautier said: 'The previous system was criticised because a Single Area Payment related a certain amount of money to each individual field, and some landowners felt they were entitled to that payment rather than the farmers themselves.
'The credit system is rewarding the farming system delivered by the farming business or individual, and that's where the focus is going to be.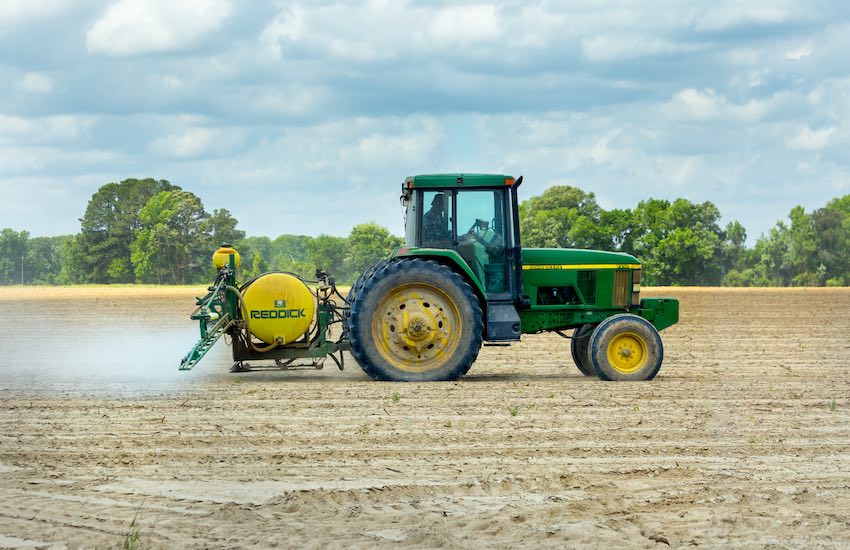 'The term 'farming subsidies' has got a lot of negative connotations. It's not really useful for producers or consumers or the general publics' understanding of why we provide rural support.'
Instead, the Government are replacing the term 'subsidies' with 'reward for the provision of public goods'.
'This underpins our revaluation of agriculture, and how we want to emphasise the good works that is done by agriculturalists, and the emphasis is on rewarding those public goods.'
What will the new credit-based system look like?
Although the changes to the scheme aren't 'set in stone', John Vautier outlined how the new system will work, ahead of its roll-out in January 2023.
'It's based in three tiers,' he said. 'The first tier is support for quality standard accreditation schemes, as we currently deliver. The second tier is support for decoupled production, formerly the Single Area Payment (SAP) and Quality Milk Payment (QMP).
'And thirdly, the Rural Initiative Scheme is tier three, which will now offer support for integrated farm management, staff training and skills, landscape management and investment projects.'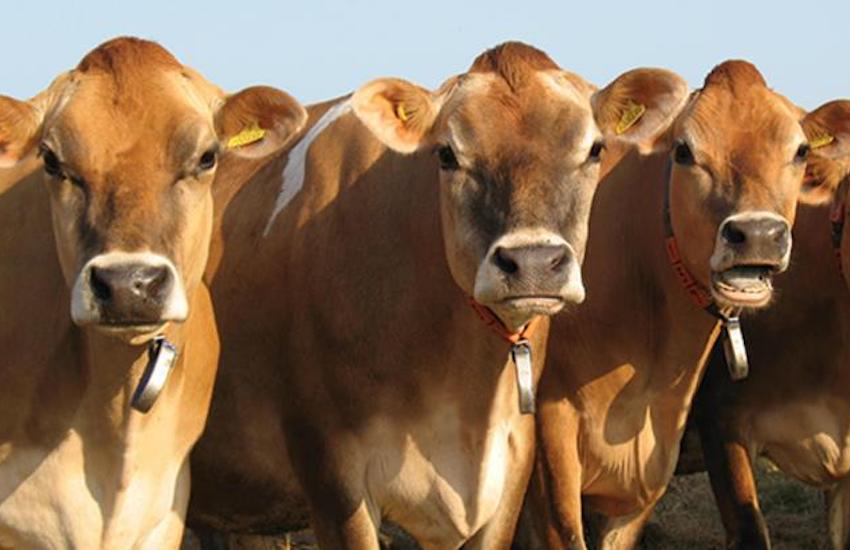 'We want every business to be able to access the scheme, and we want the payments of the scheme to reflect the size of the business, but in a way that encourages more activity.
'This way we can start to tune up our interventions, to support the type of activity we wish to see on the Island,' he said, giving the example that an export crop would receive 3 credits per vergée, whereas a local food crop would receive 5 credits.
Do farmers support the new scheme?
Andrew Le Gallais MBE, dairy farmer and Chairman of the Jersey Milk Marketing Board, described the new Rural Support Scheme as 'absolutely ground-breaking'.
'This is game-changing,' he said. 'And this is the way that we're going to save our industry.'
He added: 'This will put Jersey in a position where we will genuinely be rewarded for public goods in the future. This is for public benefit, and now we're going to have a really tangible and rewarding scheme.'
This will be the first time that poultry farmers can apply to the support scheme, and the first year since 2006 that indoor growers have been included.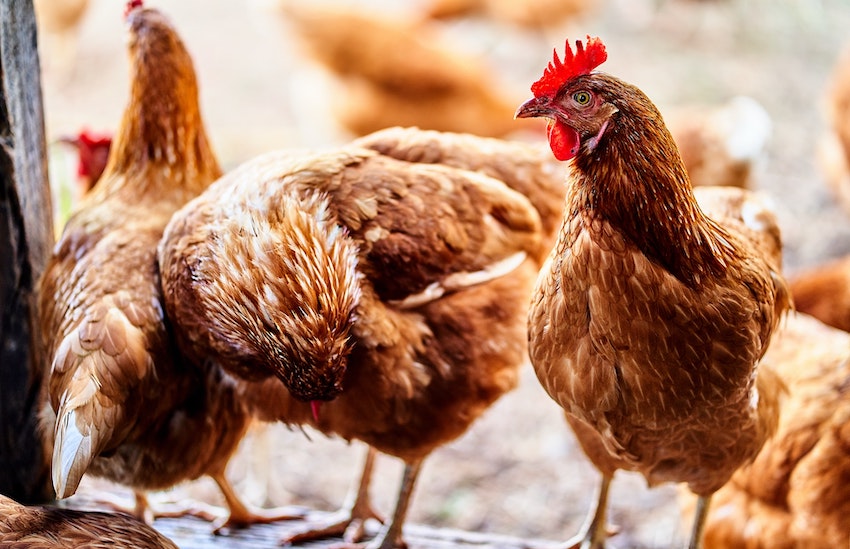 'We want every rural business to be able to engage with the support,' John Vautier said.
'We need diversity, we need people working on the land, and we need farming to still be central to our cultural identify, and I sincerely hope it will be.'
How should farmers apply for support?
Application packs will be sent in December to all farmers who received support in 2022. Applications will be open from January 2023 and close on 30th September 2023, with applicants needing to complete the following forms:
Agricultural Return
Grant Assurance Statement
Land Use Declaration (2022 land-use data)
Evidence of Certification
Rural Support Scheme payments will be paid as soon as all documentation is submitted.
How will credits be calculated?
The payment rate per credit will be determined by the available budget, which is currently forecasted at £3.17 million. £250,000 will go to tier 1 support; around £1.4 million to tier 2, and the remaining £1.5 million to tier 3.
The following number of credits are proposed per section:
RSS Tier 1 – Support for quality standard accreditation schemes
Red Tractor – 150
SALSA – 150
KIWA – 150
Global GAP – 150
BHS – 150
LEAF Marque – 380
Organic Standard – 380
RSS Tier 2 – Support for decoupled production (formerly SAP and QMP)
Livestock
Dairy cow – 18
Beef cattle – 9
Pigs – 4
Goats ­– 3
Sheep – 2
Poultry – 0.2
Crops
Forage crop (v) – 5
Grass ley 1yr + (v) – 6
Grass ley <1yr (v) – 4
Export crop (v) – 3
Local food crop (v) – 5
Rough grazing (v) – 1
Protected export crop (m2) – 0.0075
Protected local food crop (m2) – 0.1
RSS Tier 3 ­– Rural Initiative Scheme
Integrated Farm Management
Soil management plan – 50
Water management plan – 50
Nutrient management plan – 50
Waste management plan – 50
Animal health plan – 50
Conservation and landscape plan – 50
Energy audit and plan – 50
Carbon net zero planning ­– 100
Staff training and skills
Entitled FTE – 40
Licenced FTE – 35
Work permit FTE – 25
Landscape management
Cover crop (v) – 2
Managed conservation area (v) – 4
Managed hedgerow (m) – 0.004
Organic certified land (v) – 5