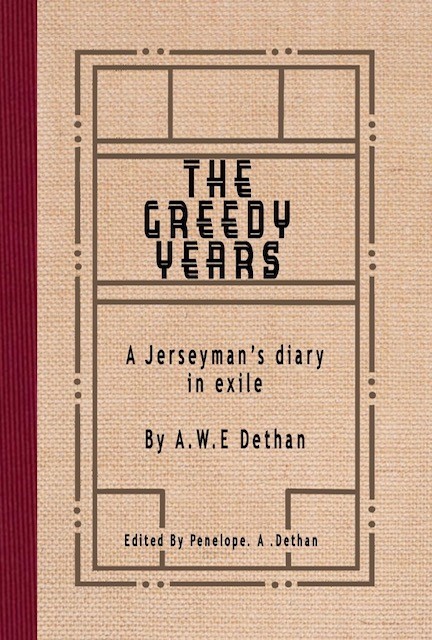 THE GREEDY YEARS – A Jerseyman's diary in exile
An intriguing memoir reviewed by Cathy Le Feuvre
There are many books and articles written about the Occupation of Jersey, with many familiar stories. But every so often something appears which is surprising and intriguing, which tells the story of the period from a completely different perspective.
The Greedy Years – A Jerseyman's diary in exile is one such pleasure.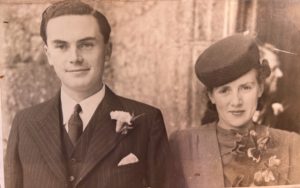 Arthur and Lucille Dethan were newlyweds in June 1940, when the threat of Nazi invasion loomed, and the idea was for both of them to move to the UK where Arthur would enlist for the British Army. But amid confusing advice from the authorities and incorrect rumours about the experience of evacuation, Arthur went ahead of his young pregnant wife. On 27 June 1940, he boarded one of the final mailboats to leave Jersey.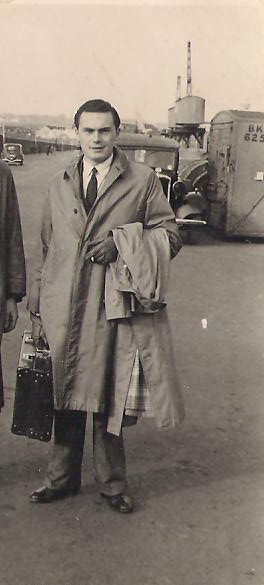 By 2 July the Island was under German occupation. Arthur was exiled in London.
Lucille was still home in Jersey. The Greedy Years is a story of love and longing and a fascinating glimpse into Arthur's wartime experience, life living first in London including during the Blitz, and of his service in the British forces – he did sign up!
Communication between Jersey and the rest of the world was nigh impossible during the Occupation – it was only towards the very end of the war that the couple could correspond. But that didn't stop Arthur pouring out his love, homesickness, regrets at leaving Lucille behind and details of his life apart from his soulmate, in a journal … what he called his 'diary of personal expression' … never knowing if Lucille would even eventually be able to read it.
Through his journal we hear their story, but what makes this memoir so special is Arthur's exquisite ability to put thoughts on paper. Both he and Lucille were cultured, interested in theatre and literature, and Arthur writes with eloquence and feeling, often heart breaking. We see the world through his eyes – bombings, the British news, his interpretation of politics, frustrations, quotes from poetry and plays, life in the Army – and often feel his overwhelming pain at being separated from Lucille, including knowing he was a father but not hearing for months of the birth of his son at the end of 1940. We also dip occasionally into Lucille's experience through poems, messages and other writings – poignant snippets of a life in isolation.
Using the contents of what Penelope says was a 'suitcase full of journals, letters, poems and Red Cross messages' which she inherited from her parents, and occasionally relating their story to the wider history of the Second World War and also what was happening in Jersey at that time, Penelope invites us to immerse ourselves in their story. Incorporating family and other photographs we experience with them the time which, in Penelope's words, 'gobbled up their youth and robbed them of the married life they had longed for'.
It's a story well worth reading, especially if you have an interest in the Occupation era. This is a labour of love, but so much more because it adds to our already extensive knowledge of this time in our history.
It's also an opportunity to appreciate one man's personal experience of life, love and war through beautiful and emotive language as he faced a period in his life which Arthur himself expresses with poetic elegance and the phrase that gives this book it's title.
A Prophecy – To be read by a soldier in 1950.
We could not tell you that the greedy years
Would prove impatient to the faithless ones
And all your aspirations lie in tears
Shed like your blood before the belching guns
The Greedy Years – A Jerseyman's Diary in exile by A W E Dethan is edited and self published by Penelope Gardner. Contact Penelope by e-mail: thegreedyyears@hotmail.com for orders or enquiries