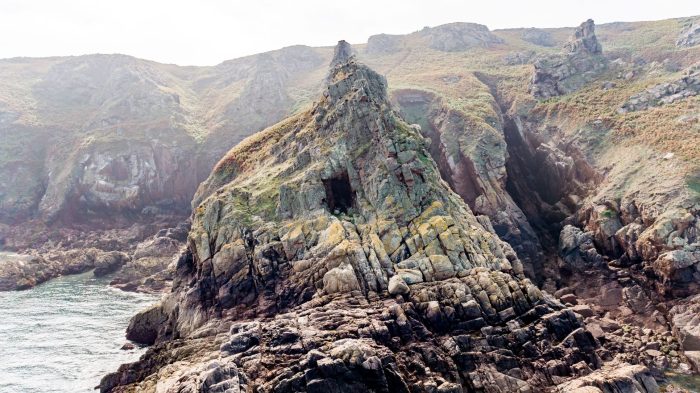 A team of archaeologists arrive in the Island next month to begin a project to repackage and catalogue material excavated from the small Neanderthal occupation site near Grosnez, which is protected as a Listed place and provided one of the first indications that Jersey had a deep history.
While they are in the Island, the team will also provide an opportunity for the public to find out more about La Cotte à la Chèvre through a free talk about the artefact collection and a free Geowalk in the area around the site on the north coast.
La Cotte à la Chèvre was discovered by local enthusiasts in 1881 and although it is smaller than the better-known La Cotte de St Brelade at Ouaisné, which is still being excavated, artefacts discovered at the site suggest it might have been occupied by Neanderthal hunters at the same time 250,000 years ago.
With over 200,000 artefacts discovered so far, La Cotte de St Brelade has provided evidence of Jersey's earliest people, how they lived, the tools they made and how they used the land around them to hunt. La Cotte à la Chèvre, on the other hand, has a smaller collection of about 16,000 stone artefacts, as well as some animal bones and sediment samples. These were discovered in the early 20th century and 1960s but a large amount remains bagged up as it was when it was excavated or in large boxes.
The archaeology team is being led by Dr Josie Mills, who has studied Palaeolithic sites in Jersey since 2010 and was part of the Ice Age Island project, which aimed to promote and discover more about Jersey's deep history through research and excavation. As part of this project, she carried out a review of the La Cotte à la Chèvre collection in 2014 and determined that without further curation, information surrounding the artefacts could be lost.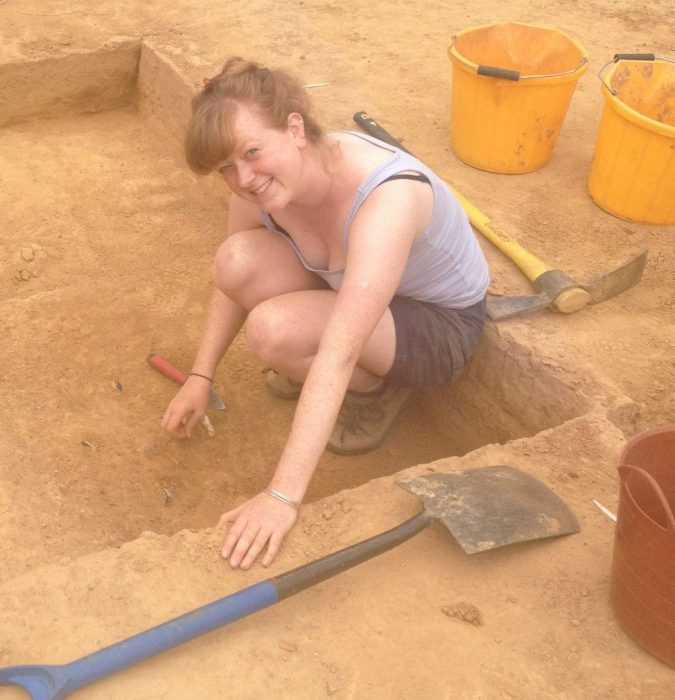 Josie said: 'I am so excited to be working back in Jersey after a long hiatus due to the pandemic. The La Chèvre archive is very close to my heart as it is the first collection that I worked on as an archaeologist. During this project, my team and I will begin the process of reorganising and curating the stored artefacts and environmental samples from the cave. Through this, we hope to raise the profile of this important Neanderthal site and encourage people to engage with and study the artefacts.'
The archaeologists will be in Jersey for three weeks working alongside Jersey Heritage's Curator of Archaeology Olga Finch. They will be based at Sir Francis Cook Gallery, which is adjacent to the secure store where the La Cotte à la Chèvre collection is kept alongside the larger collection from La Cotte de St Brelade.
Olga said: 'There are only a few known sites in Jersey with deposits that date back to the Island's deep history, which is why the artefacts discovered at La Cotte à la Chèvre are so important to Jersey's Ice Age story and can provide an important insight into Neanderthal behaviour in the area. Although the collection has been carefully stored for many years, there hasn't been an opportunity to properly curate the collection until now. By the end of this project, we will have a well-curated collection that is properly recorded and with online access to descriptions of the material for anyone wanting to research the ancient cave.'
The free Geowalk in the area of La Cotte à la Chèvre is on Sunday, 16 April at 11am is being organised by the Aspiring Jersey Island Geopark project and will be led by Dr Josie Mills, along with Geopark Guide Nicky Mansell. The walk starts at Grosnez Castle and anyone interested in joining can book their place on Eventbrite.
The free public talk about the La Cotte à la Chèvre collection is at Sir Francis Cook Gallery on Thursday, 4 May at 7pm. There is no need to book a place.