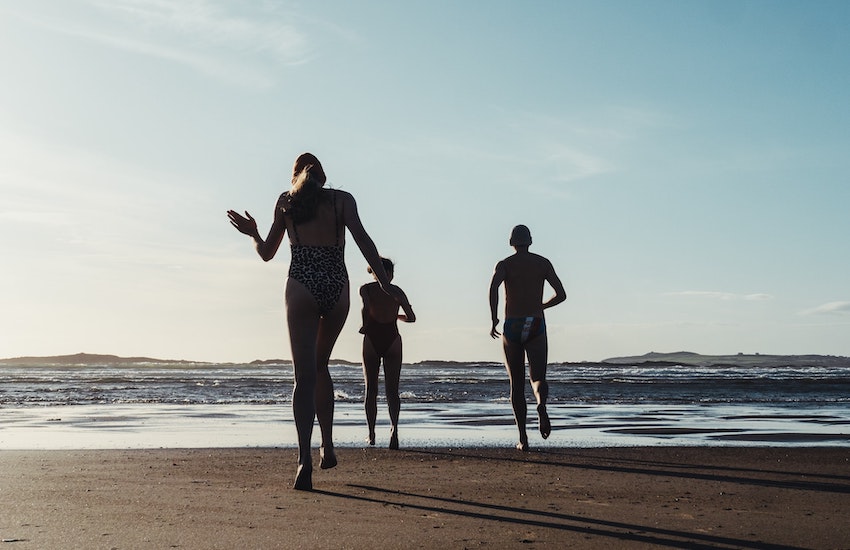 Local sea swimmers will be taking a dip in 12 festively-themed bays this December, including 'Port let it Snow' and 'Jingle all the Ouaisné', to raise money for Jersey Hospice Care and The National Trust for Jersey.
The festive challenge, the '12 Bays of Christmas', follows the popular '30 Bays in 30 Days' summer sea swimming event, which raised £24,000 for the two charities.
Islanders who have continued swimming since the summer or are seasoned year-round swimmers are encouraged to take part in the 12-bay challenge between 1 and 31 December.
Each bay on the list has a festively themed name:
Bauble Bay (Bouley)
Rocking around 'Rozel Bay'
'Le Saie' in a manger
'Anneport' and stilton
Once in 'Royal bay of Grouville'
Robin Bay
Deck 'La Haule'
Jingle bell…croute (Bel Croute)
Port let it snow (Portelet Bay)
Jingle all the 'Ouaisne'
Snow port (Beauport)
Santa Ouen (St Ouen, Le Braye only)
The opening swim takes place on Sunday 27th November at 10.00 at Bouley Bay, with swimmers encouraged to wear 'swimming' fancy dress to reflect the Christmas nature of the challenge.
The first 100 participants to sign up will receive a 2022 badge which will be distributed at the opening swim.
Organisers highlight that the safety of swimmers is paramount so only those who are medically fit should consider taking part. Participants will also receive tips and information about how to stay safe during and after a cold-water swim and wearing a wetsuit will be optional. The emphasis is also for people to take part within their own limitations so there is no target time, distance or number of strokes to swim as with the 30 Bays in 30 Days event.
The cost of participation is £12 for adults and £5 for children under 12 and swimmers are encouraged to raise a minimum of £12 in sponsorship.
Registration is via the RaceNation website: https://race-nation.co.uk/register/jhcnt/12-bays-of-christmas-2022