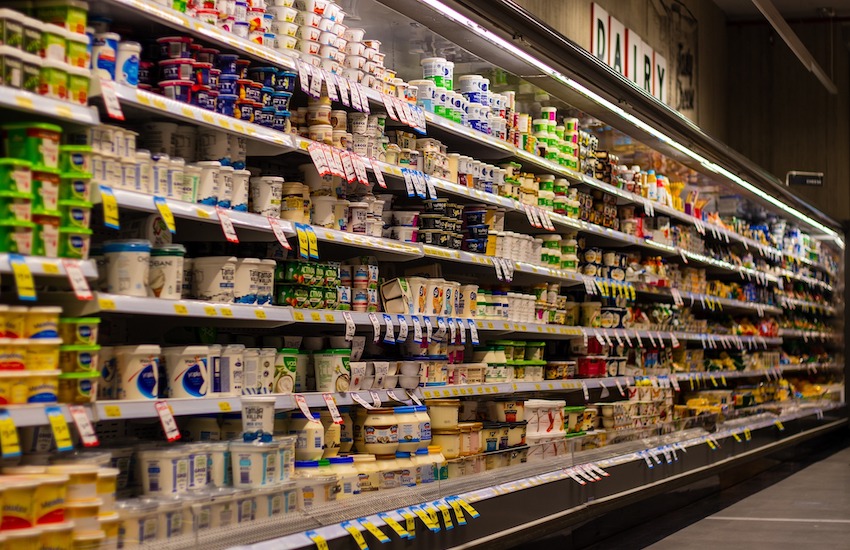 The Channel Islands Coop is going 'back to basics' by removing sell-by dates from its own-brand products as it joins a movement among UK supermarkets to help customers reduce food waste and save money.
Starting with its own-brand (Coop) dairy products and desserts, shoppers will no longer see an expiry date on the products but will instead be able to 'judge' on their own terms the quality of the product before purchasing.
The movement to ban best-before dates started in 2018 when Tesco removed date labels on more than 100 fresh products, and since then other supermarkets have followed suit. The change was also embraced locally by Jersey Dairy earlier this year.
According to the Government of Jersey, around a third of rubbish that ends up in household bins is food waste, and it's thought that more than a quarter of food is thrown away in its original packaging.
The Coop says the campaign is not only about looking at reducing the environmental impact of food waste but also educating Islanders on the meaning behind food dates on packaging.
CEO for the Channel Islands Co-operative Society, Mark Cox, said: 'Food date labels can sometimes be confusing or ambiguous, with terms such as 'Display until' or 'Best before'. By removing this, we're choosing to bring shopping 'back to its basics' by encouraging shoppers to look, see and inspect the products they are purchasing.'
As part of the change, the Coop is also reassuring shoppers that although the dates will be removed from own-brand products, staff will continue their routine of checking and rotating stock to ensure all products meet requirements for sale and safety.
For any products nearing the end of their reasonable shelf-life, the price will be reduced.
Although the Coop works with local organisations and charities such as OLIO and The Grace Trust to reduce their food waste, it wants to take a step further to reduce waste.
'As a community retailer, we want to ensure that we are doing all we can to support and preserve our natural environment,' Mark Cox said. 'We recognised that we have a responsibility to reduce our contribution to the issue of food waste, hence why we are making this move to further reduce our wastage.'