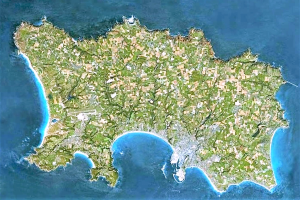 By Hamish Marett-Crosby
July 14th is a big day in France. In previous years, local restaurants have created special menus to celebrate the event. However, with the current international situation, how can we be sure the French goods needed for the day will be available?
One solution would be to internationalise Bastille Day and so double up with a genuflection to the Battle of Jersey in 1781; we could then produce a special menu without any unavailable French food and drink.
If Jersey ham is not (yet) available, try something else
Pre-dinner appetisers
Pimms No 1 Cup
Grouville Bay Oysters Jersey Black Velvet
(La Mare Sparkling Wine and Guinness)
At the Table
Thinly Cut Jersey Ham served with Clare Valley Riesling Australia
Jersey Scallops Chardonnay, Gisbourne New Zealand
Jersey Beef Wellington Chilean Carmenere Reserve
Summer Pudding                                                                     South African Constantia      
Selection of Jersey (and/or English) Cheeses                              40-Year-old Tawny Port