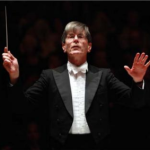 The Domaine des Vaux Opera Festival, which had to be cancelled in 2020 because of Covid restrictions, is back. It will take place on 23, 24 and 25 August.
And Jersey's Symphony Orchestra will be holding its summer concert on Saturday 14 August at 7.30pm in the Gloucester Hal, Fort Regent. The programme will be confirmed shortly.
The three performances of the Opera Festival will be Carmen (Monday 23 August), Don Giovanni (Tuesday 24 August) and a 'Glorious Opera Gala' (Wednesday 25 August).
The cost of tickets will benefit the Durrell Wildlife Trust and Saint John Ambulance.
Anne Binney, at whose St Lawrence home, Domaine des Vaux, the festival always takes place, has asked please for early bookings. 'They are a great help with our organisation of this event and is highly advisable as numbers may be reduced this year.'
Tickets purchased before 31 May will cost £95 | Tickets purchased after 1 June will cost £105 (£65 for children aged 16 and under), The dinner after the Opera Gala is £65.00 Tickets will be sent out in July with directions and information on Covid procedure
For bookings please contact Mrs Binney MBE. Please send a cheque with SAE to her at: Domaine des Vaux, St. Lawrence, Jersey JE3 1JG Cheques should be made payable to: Domaine des Vaux Opera. Enquiries and for bank transfers contact: anne.binney@aol.com. Tickets can also be bought on line at Eventbrite Jersey. Enter 'Opera Festival' or 'Domaine des Vaux Opera' to find the site. Booking fees apply