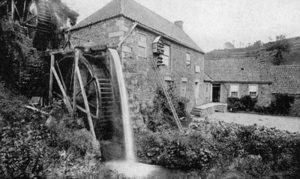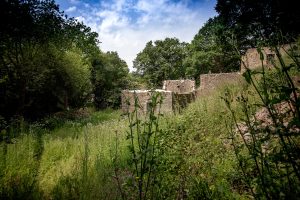 The story of Gigoulande Mill, St Mary, continues to develop. It has been in ruin since at least the Occupation days and over the decades since then it has almost been submerged in a green jungle of scrub and undergrowth. More recently it has attracted considerable attention: it is situated on Crown land and the recently retired Receiver General, David Pett, together with a team of helpers, has overseen clearing of the land surrounding the mill, the creation of footpaths and the restoration of the nearby mill pond.
The full story was detailed in the summer 2020 issue of RURAL magazine; see www.ruraljersey.co.uk/past-issues and scroll down to Issue 31, where the reader will see that it comprises the 'cover story'. In December 2020 the Lieutenant Governor, Air Chief Marshal Sir Stephen Dalton, cut a ribbon to signal the opening of a footpath around the ruined mill: (see www.ruraljersey.co.uk/the-once-and-future-mill/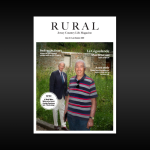 A 'Friends of Gigoulande Mill' has been founded with three principal aims: to promote interest in the restoration of the mill into full working order as it was circa 1890; to promote knowledge about the mill and its history since it was first recorded in 1247, and to promote the use of the new footpaths around the mill.
The group has now launched its own website: friendsofgigoulandemill (If password is requested it is Gigoulandemill), created by Mr Pett.
It is hoped to do a full reconstruction of the mill into a fully functional working mill utilising both water wheels. Many hurdles have to be overcome if planning permission is to be achieved.
Initially, there is a requirement for a further detailed archaeological survey. This is currently being co-ordinated by HM Receiver General for Jersey, Jersey Heritage and the Government of Jersey Planning Department. It is hoped that this work will commence in 2021.
Any further phases will be dependent on the results of the archaeological survey
The organiser of the group is David Liddiard, who would be pleased to hear from interested members of the public with any comments about their own area of interest or offers of assistance. He can be contacted by e-mail on teamman10@gmail.com