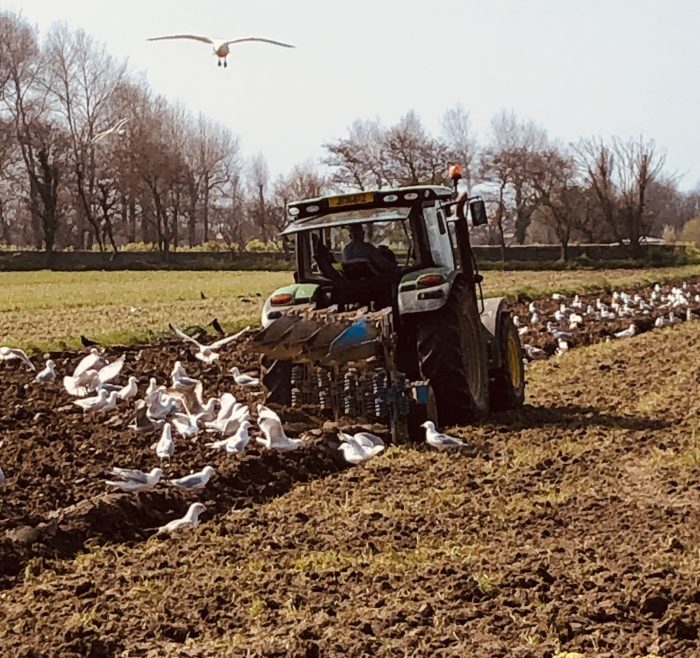 PLEASE NOTE, as a result of Storm Ciaran, this event has now been postponed until Friday 10 November
Registration is now open for this year's annual Jersey Farming Conference 2023 – Farming Matters, which will take place at La Mare Wine Estate (and on-line) on Thursday 2 November (postponed until 10 November)
Each year the conference brings the local farming community together with politicians and government officials to hear from industry experts speaking around a central theme. This year that is Farming Matters. Topics will include the challenges farmers face today, what future Government support may look like and how it's accessed, and environmental considerations.
Farm Jersey chief executive John Garton said: 'Farmers continue to be experiencing challenging times, this year they were once again hampered by the weather, all saw their costs continue to rise and the Russian invasion of Ukraine continues to play its part too. Farming isn't easy.
'Food security, in harmony with nature, remains an essential task for all – producing healthy food is the foundation of agricultural policy. Many farmers are already working towards a more sustainable form of agriculture. That is the only way to secure the supply of food for the future.
'Each year the Jersey Farming Conference offers a chance to bring together the industry and Government to see how they can work together to protect the future of farming in the Island, and it continues to be an invaluable tool for all those who attend.'
The Jersey Farming Conference is organised by Farm Jersey, with funding from the Government of Jersey, and is sponsored by Jersey Water, Evelyn Partners and Normans Agriculture.
The Jersey Farming Conference is open to all businesses and individuals who have an interest in the rural economy. The conference will also be live streamed and recordings of all the presentations will be available post event at www.jerseyfarmingconference.com
Register at: https://www.eventbrite.co.uk/e/the-jersey-farming-conference-farming-matters-tickets-721087491097
Speakers include the Lieutenant Governor, Vice Admiral Jeremy Kyd CBE, Deputy Kirsten Morel, Deputy Hilary Jeune, Peter Le Maistre, Doug Wanstall, Joe Stanley, Sebastian Lawson, Mariota Smutz and Jess McGovern. The final speakers will be added to the web site in the coming weeks.
The Conference is being held at La Mare Wine Estate (and on-line) on Thursday 2 November.