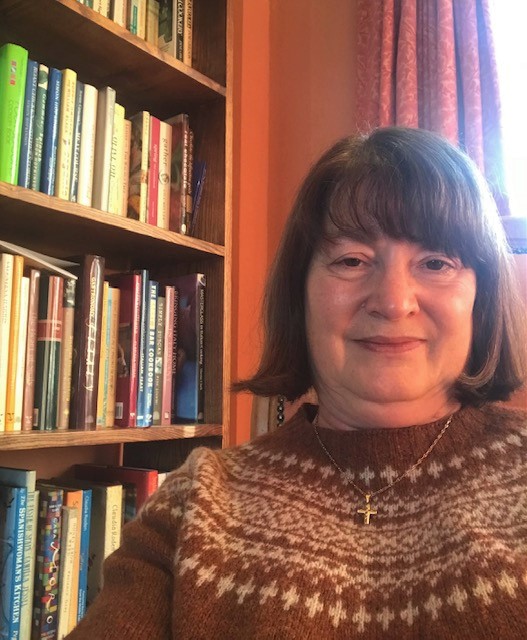 Many 'endangered' foods are still being grown in people's gardens, however the commercial sources have become extremely scarce. The summer months provide an abundance of examples. By Suzanne Wynn
During my time with Slow Food, the question I was most frequently asked about our register of endangered foods (The Ark of Taste) was for examples of those threatened by climate change. 
I realise that climate change is the hot topic, and these enquiries usually came from the media, wanting fresh examples of the issue. However, in all honesty, climate change isn't the most immediate threat to our distinctive British foods. Almost exclusively the foods in our register had become endangered because of changes to our distribution channels; they had ceased to be commercially viable in the supermarket model that has come to dominate our food supply over the last 50 years.
During the summer months, examples of the foods we have lost abound.
I long since made the decision not to be restricted by the produce available in supermarkets when teaching or writing about cookery. As time has gone by, the extent to which this means I am featuring foods that most people will find difficult to acquire has increased dramatically. Now I feel that endangered foods have become my trademark. Yet, at least as regards fruit and vegetables, the distinction has become more clearly defined as being between those who garden and those that don't.
Many of these "endangered" foods are still being grown in people's gardens, however, the commercial sources have become extremely scarce. There are few independent greengrocers around, fewer Farmers' Markets, and fewer farm shops that genuinely sell their own produce. Even veg box schemes have found themselves forced to replicate at least part of the supermarket model – for example, I am told that if you can't supply bananas then people will choose the supermarket instead.
I have previously referred to John Evelyn's 1699 list of 73 herb and vegetable ingredients that could be included in a salad. With the exception of melon and oranges, the remaining 71 ingredients were all grown here. Subsequently, we entered a time when coal was cheap and heated greenhouses enabling a number of exotic fruits to be grown here but these are not amongst the "endangered foods".
A relatively recent book, The Gourmet Garden by Geraldine Holt, written 1990, provides an enticing glimpse into the gardens of country houses (probably those large enough to employ a small team of gardeners). Whilst to grow all of the produce listed would be beyond the average sized garden and a single amateur gardener, this is exactly where you are now most likely to find these ingredients. It is horrific how quickly once commonplace ingredients are lost, for example soft fruits such as blackcurrants or gooseberries, have virtually disappeared from commercial sale. We supply some of our homegrown fruit to an independent greengrocer in Bristol who reports that they have no other source and that the fruit is usually snapped up by restaurants within minutes.
Post-war building of council estates gave properties sufficient garden area to feed a family of four, but population growth makes this a pipe dream in housebuilding today. It is not so long ago that every suburban garden included a few fruit trees and bushes, but as these have died, they have not been replaced and more of the garden is given over to seating than food production. Even if you only grow a couple of things, it would be wonderful if people would prioritise endangered foods. You will now need to purchase from a specialist nursery, as garden centres tend to sell only commercial varieties, but an online search should still find something worthwhile. Having your own Gourmet Garden is a splendid way to make your stand against the tide of tasteless ingredients on offer in our supermarkets.
Geraldine Holt's Gourmet Garden is still in print, the gardens featured give a good indication of what can be grown where, for example, "A Scottish Garden in the Borders" specialises in soft fruit and hybrid berries, whilst A Woodland Garden in Devonshire" features nuts and wild foods including fungi. Most of the properties featured are still open as restaurants. Near me the "Classic Country House Kitchen Garden in the Mendip Hills" is now The Pig near Bath, you can wander the walled gardens freely and regular tours led by the head gardener are also available. It is wonderful to see a restaurant that truly does grow so much of their own produce.
The list that follows is a selection of some of what I consider endangered ingredients that feature in the book. Please do your bit to help save at least one of them for the future.
Gooseberries
Raspberries
Mulberries
Sea Kale
Runner beans
Heritage Tall peas
Lime Flowers
Scented Pelargoniums
Sour cherries (Morello)
Currants (Black, Red and White)
Hybrid berries (e.g., Tayberry, Boysenberries, Loganberry)
Lemon Verbena
Mulberry
Courgette Flowers
Walnuts
Chervil
Medlar
Salsify
Chinese Artichoke (Crosnes)
Musk Rose petals
Cardoons
Summer Pudding
A classic which rather depends on a plentiful supply of raspberries and currants and, whilst raspberries can still be bought, the price might rule out make this pudding. Elizabeth David said…"Although nearly everybody knows of this wonderful pudding, authentic recipes for it are rare". She goes on to give the following instructions:
For four people stew 1lb of raspberries and ¼ lb of redcurrants with about ¼lb of sugar. No water. Cook them only 2 or 3 minutes and leave to cool. Line a round, fairly deep dish (a soufflé dish does very well) with slices of one-day-old white bread with the crust removed. The bread should be of the usual thickness for sandwiches. The dish must be completely lined, bottom and sides, with no space through which the juice can escape. Fill up with the fruit, but reserve some of the juice. Cover the fruit with a complete layer of bread. On top put a plate that fits exactly inside the dish, and on the plate put a 2 or 3 lb weight. Leave the pudding in a very cold larder or fridge. When ready to serve turn the pudding out onto a dish (not a completely flat one, or the juices will overflow) and pour over it the reserved juice. Some people put strawberries into summer pudding. To me that's a waste of strawberries. They don't go well with raspberries and redcurrants.
Although I concur entirely with her view on strawberries, I do like to include a few blackcurrants – not too many or they will overpower. It is also perfectly fine to include some whitecurrants, but the predominant fruit must remain as raspberries. The proportion of fruit to bread is also an issue – I like my summer pudding to be predominantly fruit so always make a large version – double the above – small or individual puddings always seem overly "bready". Trifle sponge makes a good alternative to bread.
See more of Suzanne's blogs on 'The Great Re-think' website: colin@colintudge.co.uk