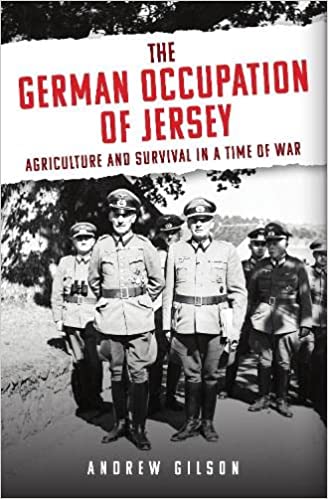 What was the relationship between Jersey farmers and the German occupying authorities? The author of a new book on this subject, retired Head of History at Victoria College, Andy Gilson is expecting this book to be published in September.
The book is already number 7 best seller on Amazon books for the category 'Agriculture and Science' and is in top 30 in three categories in Amazon Books.
On 1 July 1940 the Germans occupied Jersey and remained until the end of the war in Europe in May 1945. In Jersey, agriculture was the only economic activity left after the Germans arrived in the Island. It became the basis of Island life and as the war wore on, the isolated Jersey became increasingly dependent on agriculture for its survival, particularly during near starvation in the winter of 1944.
In this book local historian Andrew Gilson examines the relationship between the German military government and the civilian government and civil service on Jersey, and how they had to work together to ensure the Island's survival through its farming industry.
Based on hundreds of original documents from Jersey, including those held by the Royal Jersey Agricultural & Horticultural Society, other Channel Islands, Germany, France, Austria and elsewhere in Europe, the author reveals the complex relationship between the German occupiers, civilian authorities and the farming community.
Accusations of collaboration and stories of sabotage, German exports of produce, the development of tobacco as a cash economy, the exploitation of Jersey cattle by Nazi scientists to create a new super-breed, German requisition of foodstuffs and the black market all played their part in this fascinating story.
This groundbreaking and original study of the German occupation of Jersey will be of interest to all those wishing to know more about the history of Jersey as well as military historians.
The book is published by Amberley Publishing.
544 pages
978-1398118416
£24.99
Further information from the author at aggilson99@gmail.com