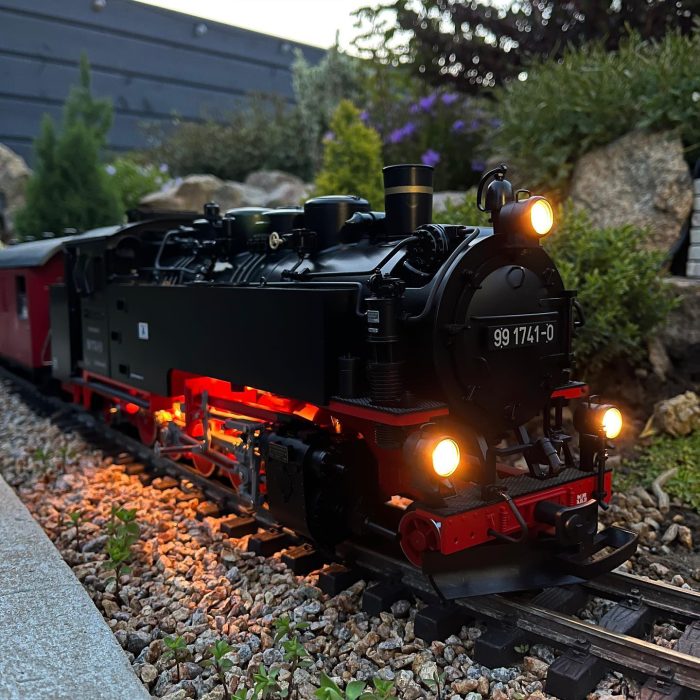 Saturday 24 June, from 10am – come and watch the miniature trains – 4% the size of the real thing!
The HSBA Garden Railway is a G Scale garden layout, based in the parish of St Mary.
There is over 138m (455ft) of track through tunnels, over bridges, and past the pond, with train sounds running around the festive garden!
Explore the tunnels, bridges, and stations, and say 'Hi' to the cute Koi fish. Kids can partake in a scavenger hunt, with a sweet treat for a prize once they are done.
There is an entry fee on the door with all proceeds going to charity.
Adults (18+) – £4
Children (2 – 17) – £2
Under 2s – Free
The location is the garden of Curtis and Nikki Stanier, 7 Clos de l'Ancienne Forge JE3 3DS (off Rue des Buttes, St Mary.
There are reservation tickets so as to allow visitors to reserve a visiting time during the day and which guarantees a group (up to 6 people) access to the garden. Directions to find the address will be provided upon reservation. Parking available in the nearby Sat Maru parish car park.
For reservations, go to Eventbrite: Garden Railway Open Day – June 2023 – RESERVATIONS Tickets, Sat 24 Jun 2023 at 10:00 | Eventbrite(opens in a new tab)eventbrite.co.uk/e/garden-railway-open-day-june-2023-reservations-tickets-626538953877?fbclid=IwAR1-QilAl4DwWRWtwGlIFWR5Ej9R6g48_W4PZRTOhXvpCECsqRv9aM_Cxgk
Card payments only, please!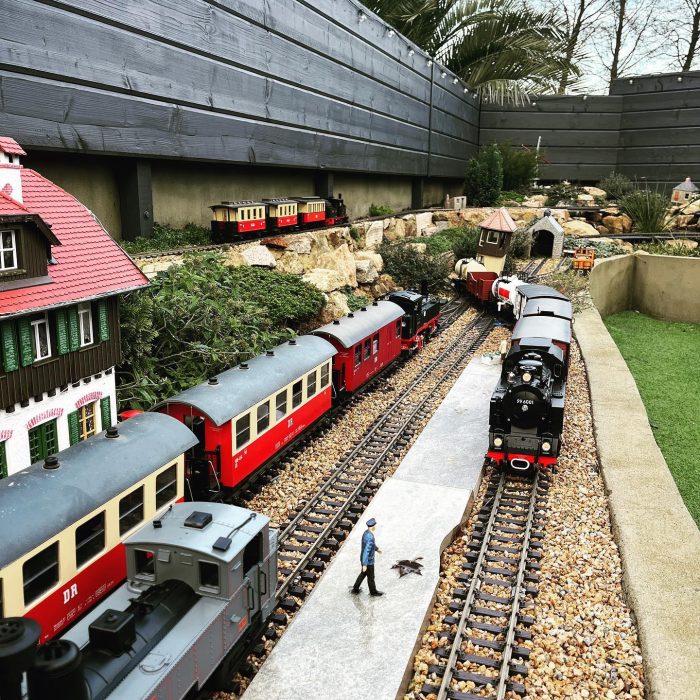 For every open day, the Curtis and Nikki choose a new Island charity to support. All proceeds from this event (entry fee and any snacks/refreshments bought in the Railway Café) will be donated to Finni's Ark, a self-funded licensed sanctuary for equines, poultry and livestock. See their Facebook page for more details.