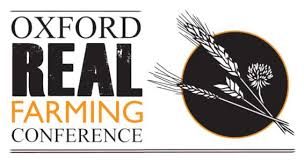 A review of last January's even world-wide, on-line event by India Hamilton, MA (Food and Development), chef and co-founder of SCOOP Sustainable Co-Operative in St Lawrence
This year's Oxford Real Farming conference emerged from the lockdown of COVID by connecting 5,000 farming and food delegates from around the world, all sharing their stories of the agro-ecological agenda.
Set up 12 years ago by Colin Tudge and Ruth West, ORFC is the counter culture for conventional farming in the UK and has grown to be the largest most broadly attended farming conference in the world.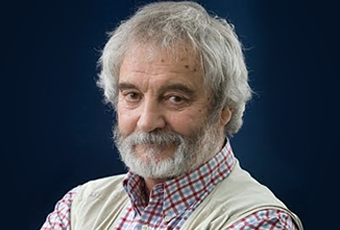 Why would I go to a farming conference, I assume is the first response to this headline?
Not an unfair question if you've never considered yourself a farmer. Yet, it is clear that the organiser of this farming conference understands farming in a different way.
Different types of farming result in a different type of community and a different distribution of power – and that includes you.
Vijay Kimar, an agriculture expert and proponent of the agro-ecological practice to support women's empowerment and the environment in Andhra Pradesh, explains how a more socially and environmentally conscious form of agriculture won't succeed unless the whole village changes. This 'non-siloed' thinking echoes across the whole conference. Leading farmers in the UK that control 20,000 acres of mixed arable land are seeing the importance of creating new diverse markets that are much closer to home and working in partnerships within the community.
When the environmental movement reached our televisions a few years ago, we were told: 'no meat, switch to electric cars, no plastic, plant trees and we will be fine.' But actually that problem is more complicated and probably easier to solve when we accept this complexity.
This was elegantly put by Keesje Avis, a nitrogen cycle expert who is humbly aware that her subject is complicated, stating that humans have a habit of dichotomising difficult problems, taking us further away from solutions. I think what she was getting at is how important it is to accept that we have to work hard to understand things, that solutions aren't always clear and that we are important and can participate. I am learning that this is a key factor of agro-ecological principles.
Knowledge should be generated and shared by communities to solve the problems they face. It was Raj Patel who solidified this in his talk exploring the paradoxes of our current system. He said that colonial problem solving was putting a bunch of clever people in a room and getting them to sort it. This conference offers a fundamental shift in that thinking, where everyone is welcome to participate.
We all eat food right? And when Dr Didi Pershouse explains how the emotion and physical well- being of your family directly links to the ecosystem of a soil where your food is grown – wherever that may be – it is clear we have to get involved. Food is life, and right now someone else owns it.
One of the key differentiating factors in how agro-ecological systems work is how people are treated all the way through the food system.
A key talk that has stuck with me is one by Anna Lappe, a journalist with 20 years of food systems research under her belt working for Real Food Media. Anna was giving a talk on how the food industry uses stealth marketing tactics to continue the narrative that pushes conventional agricultural methods. The marketing budget of some large food and agribusiness reach into the billions every year. The tactics appear to be verging on falsehoods, creating pretend networks of farmers to release statements like 'we can't feed the world without agricultural chemicals'.
It's so effective, insidious and powerful it's hard to know a way around it, but when Anna was asked by one of the 5000 people in the audience: 'what is the best marketing strategy for agro-ecological farming?' her response was truly beautiful. She planted the power in people and put forward a process of people-centred education. She recommends that we build networks of 'peer learning' and community support. She finished by reminding us that the 'consumer" dynamic was created by the industry to target the idea that the individual wasn't whole and needed to be sold things to feel complete. We are very much more than just consumers and agro-ecology understands that.
ORFC runs for 7 days with nearly 200 events. Speakers from every continent in the world see the food system transition towards an agro-ecological system, in which serving the local market is an opportunity to obtain social equality and environmental wellbeing. For the team members of SCOOP who have taken part in the on-line conference, it's been a space of inspiration and participation in this new global local movement.
The ORFC Global 2021 playlist features more than 200 videos, with a wide range of content to dive into. The videos will stay up on YouTube.
See: info@orfc.org.uk
THE SCOOP is described by India Hamilton as a new 'journaling programme', put together by SCOOP, the Sustainable Cooperative, to share food stories about transitioning toward a sustainable food system and covering food politics, business and innovations.
For further information, contact India at:
india.hamilton@scoop.org.je
@indiaHAMILON