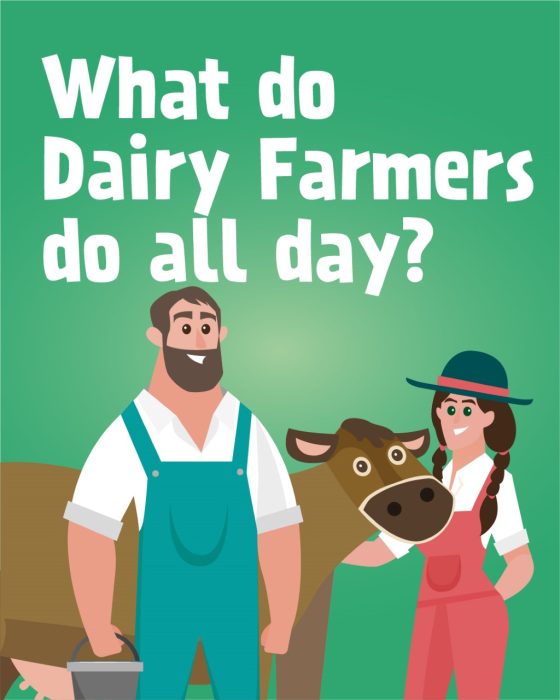 The Jersey Dairy has launched a fun competition for local children to win a farm tour during May half term.
It is part of their latest 'Meet Our Farmers' campaign, asking local children what they think dairy farmers do all day.
All parents need to do is ask their child that question… What do Dairy Farmers do all day?
Film their answer and send it to Jersey Dairy's WhatsApp number on 07829 961296. All videos will be watched and judged by a panel of 'legendairy' Jersey Dairy farmers.
Jessica Romeril of Jersey Dairy said: 'If your child would rather not be filmed, no problem! Ask them to draw a picture of what they think dairy farmers do all day instead. WhatsApp their drawing to 07829 961296. It's as simple as that!
'And the prize? An amoozing farm tour to a local dairy farm during May half term. Plus, an udderly fantastic Jersey Dairy goodie bag!'
Find out more + T&Cs at jerseydairy.com