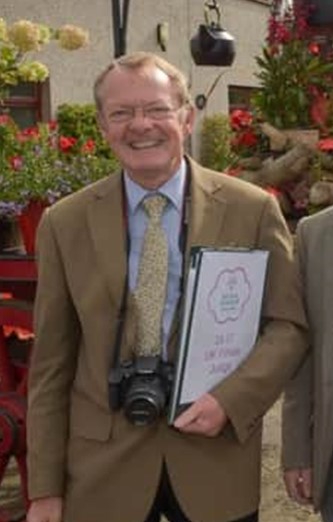 This is the title of an event held by the Jersey Gardening Club on Tuesday 21 March: a talk by Rae Beckwith.
Rae is a R.H.S. Britain in Bloom judge and chairman of the Northern Group of the Daffodil Society.
Rae is coming over to Jersey to judge the daffodil classes at the RJA&HS Spring Show at The Royal Jersey Showground, Trinity, over the weekend of 18 and 19 March.
He is staying over for a couple of extra days so he can come to talk to the Jersey Gardening Club members.
The meeting starts at 8pm with the parish hall open from 7.15pm. A garden and gardening knowledge are not necessary, so non-members are invited to come along, even if they only have a window box or houseplants.
The Jersey Gardening Club meets on the third Tuesday of the month at St Lawrence Parish Hall. The first visit is free of charge. Thereafter, visits are charged at £5 per person, per meeting. Annual Membership (Jan-Dec) is £15 for a single or £25 for joint membership (two people at the same address).
Looking further ahead, on Tuesday 18 April, (same location and time as above), Pat Jackson will give a presentation on South African plants, many of which can be grown in gardens in Jersey.