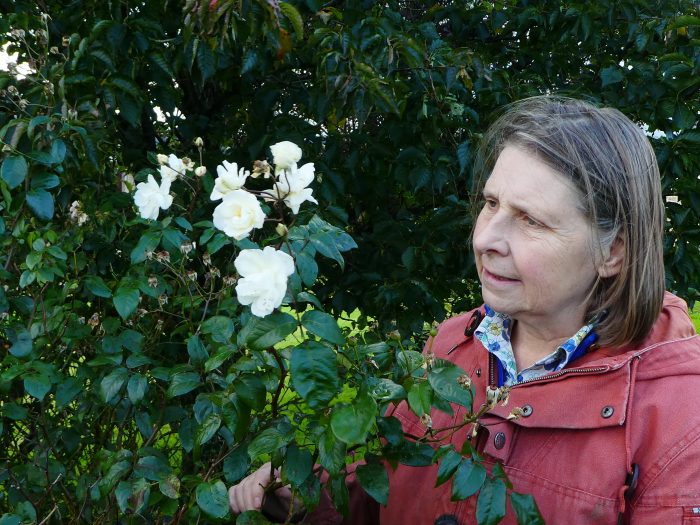 Pruning is one of the actions which can be done in March and early April. By Catherine Penny
Spring is an exciting season in the garden, buds are bursting and the first flowers are giving us colour so we can forget the grey days of Winter. It is also a time when much work needs to be done if we want to get the most from our garden in the summer.
Pruning is one of the actions which can be done in March and early April, but not every plant benefits from pruning at this time of year. Early flowering shrubs and roses which flower in one flush should be pruned when they finish flowering in the summer. If you have a Clematis the rule is 'flower before June; do not Prune' and this works for many shrubs as well.
Why do we prune? One reason is to keep the plant growing healthily, cutting shoots back promotes new growth, also as the plant gets older it is good to cut right back the very old growth, so that the bush does not get too congested. We also want to encourage the sort of growth on which flowers will be borne.
One of the concepts which can be difficult to believe is that plants which are not growing well need to be cut back harder. The reason is to try and encourage stronger stems growing from the base, rather than new growth on the top of an already weak stem. You might also prune shoots back just to shape the bush.
When it comes to pruning roses, spring is the time to prune bush roses which flower right through the summer. If it has been a hard winter any dieback needs cutting right out and one wants to cut back to a healthy-looking eye facing in the direction which you want the new shoot to grow. You are wanting the bush to produce strong straight stems from the base, off which side shoots will grow and produce flower. So, when you are pruning you want to try and cut below the most divided stems. If you dead-head during the summer with a bit of stem attached or cut flowers for the house you will often find that the bush is already a better shape when you look at it in the spring.
Climbing and rambling roses are the two types which possibly cause the most confusion with regard to how and when to prune. Ramblers have one flowering period and flower on old wood, so they must be pruned after flowering in the summer. Do not prune rambling roses in the Spring as you will cut off most of the flower. Climbers can fall into both repeat flowering and single flowering category. The climbers that flower with one flush of flower quite early in the summer should be pruned and tidied like the ramblers in the summer straight after flowering, with just any shoots that have grown too long or in the wrong direction, cut back in the Spring.
Repeat flowering climbers can be pruned in Spring and trained to the ideal shape.  It is not always easy to train the shoots exactly how you want.  If you are able to take the strong new shoots sideways across a wall, you will get more flower than leaving the shoot to grow vertically. The photograph shows an excellent example of training the climbing rose Mme Alfred Carrière against a wall at Renishaw Hall.   The photograph below shows a rambler with main stems trained horizontally.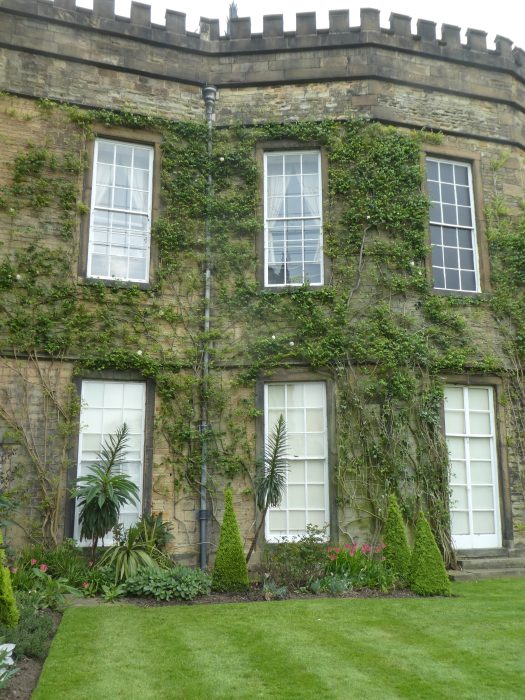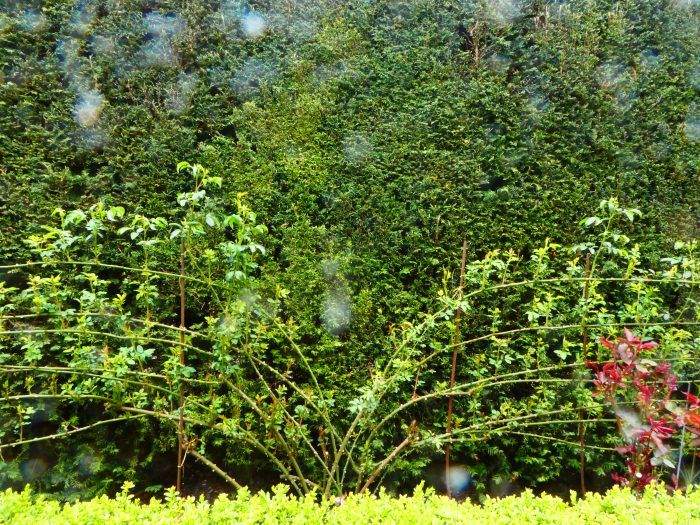 Biography:
Catherine Penny graduated from Exeter University with a BSc in Engineering Science, but following a first job at an experimental Horticultural Station pursued a career in Horticulture. After studying at Pershore College she returned to Lancashire and set up her own small plant nursery which particularly specialised in growing Old Fashioned Roses,
She sold her business in 2002 and since then has filled a number of roles in the voluntary sector. She is a national trustee of the plant conservation charity Plant Heritage and is also Chairman of the North West group. In 2020 she was High Sheriff of Lancashire.
Since selling the nursery Catherine has continued her interest in plants and gardening. Together with her husband Andrew she has developed the garden at Dutton Hall and built up some interesting collections of trees and shrubs. In particular the garden is home to a Plant Heritage National Collection of Hybrid Musk roses. The garden is open for charity on certain days during the summer.