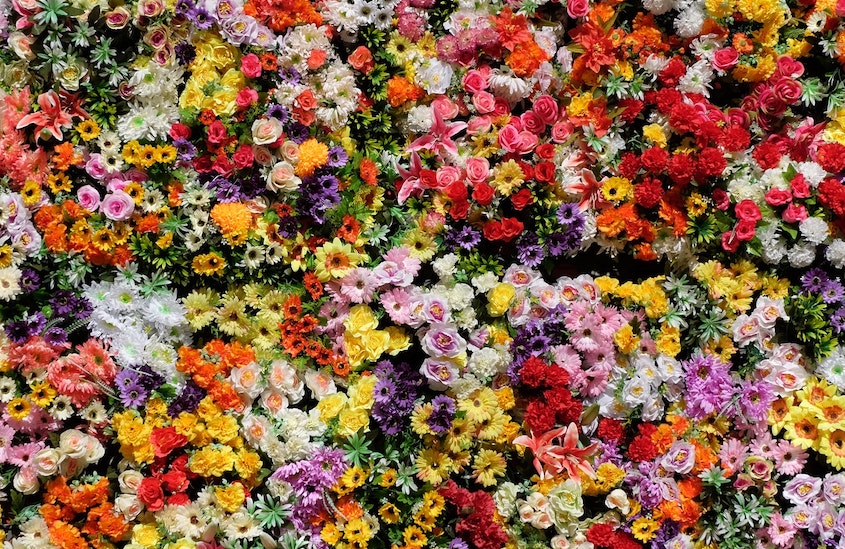 Jersey was back in full bloom this month after judges from the Royal Horticultural Society (RHS) visited the Island to select the winners of the 2022 Jersey in Bloom competition.
The annual event bounced back after two years of pandemic restrictions, and the visiting judges, Sue Wood and Andrew Jackson, were greeted with an array of floral displays across the Island.
Following the 'Bloom Week' of parish tours, the winners were announced at a celebratory awards dinner on Friday 22 July.
Six parishes took part in the main categories: St Helier, Trinity, St Ouen, St Brelade, St Clement and newcomers St John.
The best overall entry ('Prix d'Excellence') went to Trinity, and St Brelade won 'Best Parish Hall'. St John gained a Silver Gilt award, with the judges commenting that the parish was a 'Gold winner in the making'.
Organisers from Natural Jersey said the standard of entries was so high that the judges chose to award an additional nine discretionary prizes, alongside the usual parish category winners.
The discretionary prizes were awarded to 'exceptional projects' seen during the parish tours, including best pub – awarded to The Farmers Inn in St Ouen – and best community growing project – awarded to GROW in St Helier.
In his closing comments, Andrew Jackson said how impressed he had been with all the entries and with the warm Jersey welcome the judges received. He said it was his first visit as a 'Jersey in Bloom' judge but hoped it would not be his last.
'There is nowhere in the British Isles that such a small region as Jersey consistently gains Gold and Silver Gilt awards at both local and national level', he said.
Jeff Hathaway of Natural Jersey said: 'After a two year hiatus we felt it was always going to be a challenge to reboot 'Bloom'. But we need not have worried. Six parish entries in the core competition who all surpassed themselves, plus the Parish Hall category with displays better than ever.'
The full results are as follows:
PARISH IN BLOOM
St. Helier (Large Coastal Category) ………………….SILVER GILT
St. Clement (Small Coastal Category) ………………SILVER GILT
Trinity (Small Coastal Category) ……………………………….GOLD
St. Ouen (Small Coastal Category)……………………SILVER GILT
St. John (Small Coastal Category……………………..SILVER GILT
St. Brelade (Small Coastal Category)………………………….GOLD
'Prix d'Excellence' (Best overall entry)…………..TRINITY
BEST PARISH HALL
Grouville……………………………………… GOLD
St. Clement…………………………………. GOLD
St. Helier…………………………………….. SILVER GILT
St. Brelade………………………………….. GOLD
St. John………………………………………. GOLD
St. Martin……………………………………..SILVER GILT
St. Ouen……………………………………… GOLD
St. Saviour…………………………………… GOLD
St. Peter……………………………………….SILVER GILT
Trinity…………………………………………. SILVER GILT
Best Parish Hall……………………ST. BRELADE
DISCRETIONARY AWARDS
FARMERS INN, ST. OUEN Best Public House
FRANCIS LE SUEUR CENTRE
TRINITY WOODLAND PROJECT Best Woodland Creation Project
LE MAISON CABOT, TRINITY Best Community Project
LE TACHERON FARM, TRINITY Best Natural Heritage Project
GROW PROJECT ST. HELIER Best Community Growing Project
POPLARS TEA ROOM, ST BRELADE Best Eco-initiative Project
LES CREUX ALLOTMENTS, ST BRELADE Best Allotment Site
SAMARES MANOR, ST. CLEMENT Best Business Conservation
DODIE CHAPPEL, ST. CLEMENT Community Champion