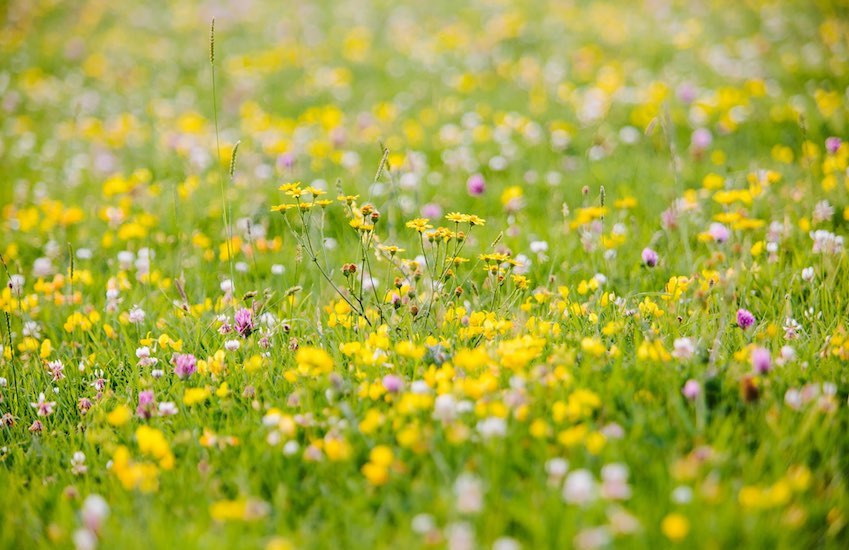 Gardeners are being asked to say 'no' to the mow next month and instead transform their lawns into a paradise for pollinators.
While it might be tempting to give the grass the chop, letting your lawn grow can help wildlife thrive by providing a feast of nectar for bees and butterflies. It's why the charity Plantlife runs its annual campaign 'No Mow May', encouraging gardeners to lock up their lawnmowers on 1st May and let the wildflowers bloom.
At the end of each campaign, Plantlife organises its nationwide citizen scientist project, Every Flower Counts. Over the years, they have gathered information from gardeners across the UK to show how simple changes in mowing habits can help wildlife flourish…
Boost nectar production tenfold
According to Plantlife's research, cutting your lawn once every four weeks produces the highest number of flowers and nectar sugar. This gives 'short-grass' plants like daisies and white clover a chance to flower and can create enough nectar for ten times as many bees and other pollinators.
Plantlife's Botanical Specialist, Dr Trevor Dines, says the sheer quantity of flowers and nectar production on lawns mown once a month can be 'astonishing'.
'We've discovered that plants like daisy, white clover and bird's-foot trefoil are superbly adapted to growing in shorter swards,' he said.
'These short-grass, 'mower-ducking' plants stay low down with stems well out of the way of the mower blades, but continually produce large numbers of flowers every few weeks. If these flowers are cut off by mowing, it just stimulates the plants to produce yet more flowers, boosting nectar production.'
2. Create a haven of biodiversity
Leaving areas of longer unmown grass will add more diversity to your garden. It allows other nectar-rich plants to grow. This increases the range of nectar sources for different pollinators and extends nectar availability into late summer.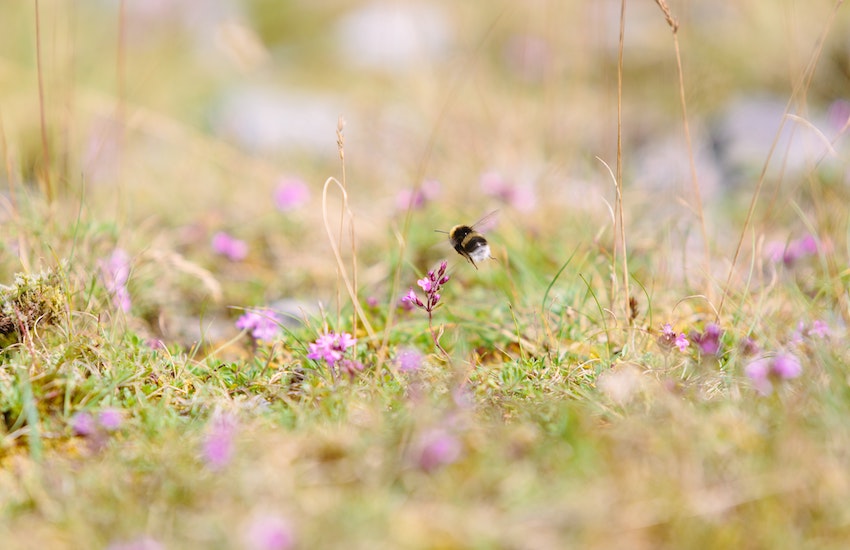 'Tall-grass species like oxeye daisy, red clover, field scabious and knapweed grow upright and take longer to reach flowering size,' Dr Dines explained. 'They can't cope with being cut off regularly, so only bloom in grass that's not been mown for several months or more.
'Our results show these unmown long-grass areas are home to a greater range of wildflower species, complimenting the narrower range found in short-grass areas.
3. Reduce your carbon footprint
Leaving your lawnmower in the garden shed can also help cut down carbon emissions. Petrol powered garden tools, such as lawnmowers, leaf blowers and strimmers, are not regulated or tested for emissions in the same way as vehicles but can produce significant levels of carbon dioxide and other pollutants.
Plantlife also highlights that by reducing mowing you'll turn your lawn into a better carbon store too, as grass with more species sequesters more carbon in the soil.
4. Spend more time enjoying your lawn
Mowing your lawn less frequently not only benefits the wildlife in your garden – it also leaves you more time to enjoy it. 'Our No Mow May campaign doesn't ask you to do much,' says the charity. 'In fact, it asks you to not do anything at all.'
For gardens big or small, Dr Dines says there is one lawn 'haircut' that suits them all: the Mohican. He recommends that most gardens should be given a monthly cut but you should also set aside an area for longer grass.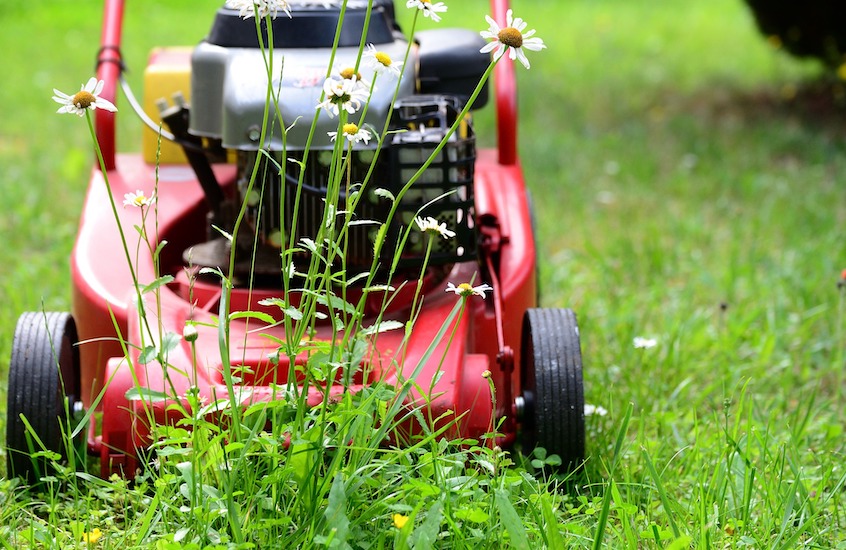 'Leave some patches completely unmown to let taller flowers come into bloom' he said. 'For the rest of the lawn, you can keep the grass shorter by mowing once every month to a height of 1 or 2 inches.
'You'll cut off some flowers when you do mow but they'll come back quickly; you can even rotate patches around your garden so there are always some areas in flower.'
You can find more information about No Mow May on the Plantlife website: www.plantlife.org.uk
Islanders must still comply with local Branchage rules by cutting back any plant growth that overhangs roads or footpaths. This includes hedges, branches, trees, shrubs, grass and flowers. Branchage inspections will take place in June.