By Alasdair Crosby, editor RURAL Magazine, reprinted by kind permission of the JEP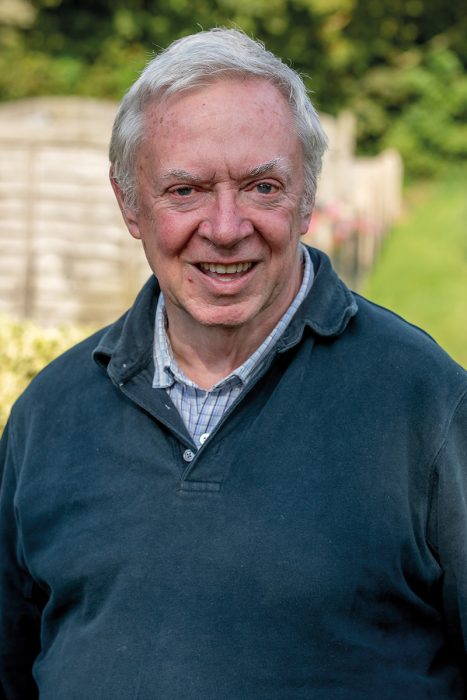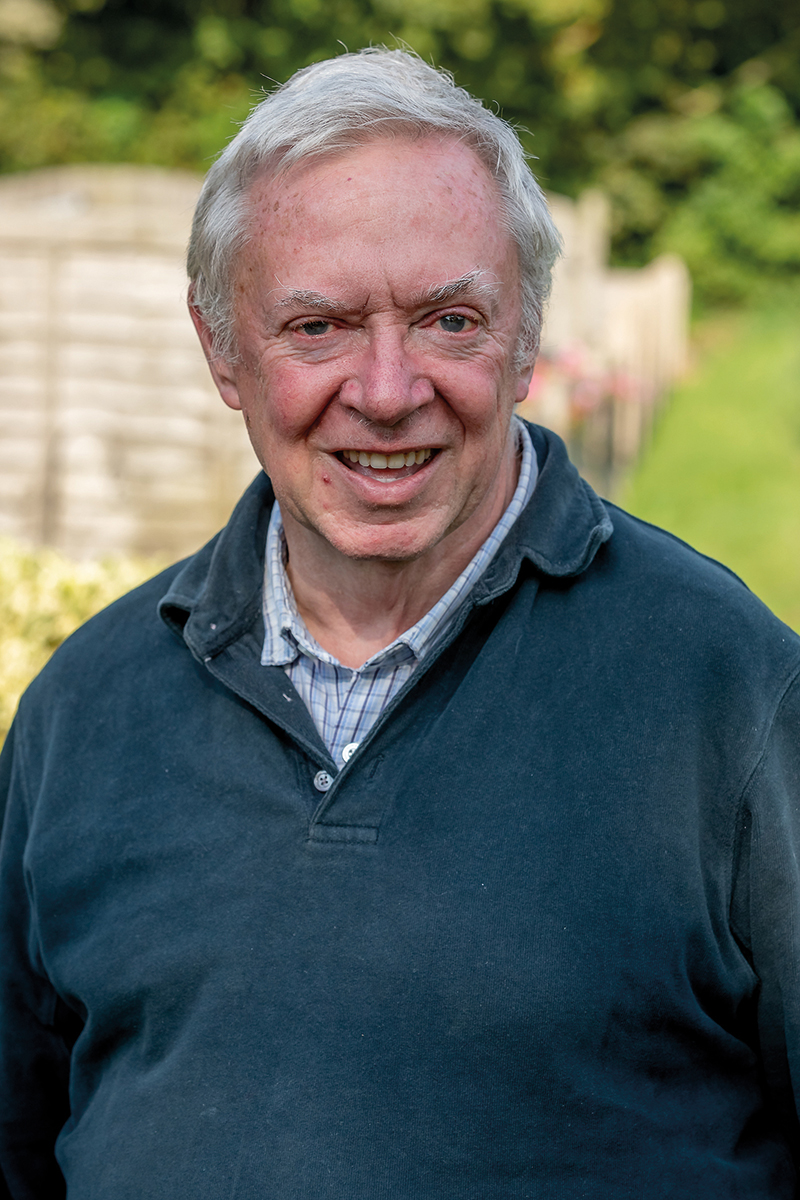 'Excuse me, Sir, do you have a few minutes to take part in a survey?'
My home-spun advice: 'If you see a man with a clipboard, looking for a passer-by to button-hole, look the other way. Engage your companion in deep conversation or find something of absorbing interest in an adjacent shop-window.'
Unfortunately, there was no way I could avoid the survey-er standing athwart the foot-path on the north coast, barring the way like an angel with a burning sword. I had no companion, except for my dog, and it was impossible to ignore him.
Moreover, I felt sorry for him – he looked very cold and as is so often the case in Jersey, we recognised one another from some past context. So, I stopped to take part in his survey.
This was a few weeks ago, when the weather had yet to decide whether it was winter, or spring. That day, it had decided to be winter. A cruel north wind was blowing in from the direction of Guernsey; intermittently there were rain showers – occasionally turning to hail. My dog was making it abundantly clear that he felt I was taking my responsibilities far too seriously. For his benefit, I was adopting the persona of a hearty prep-school master of my recollection: 'Crosby – stop frowsting in the library and come and play football in the cold and mud. It will blow away the cobwebs.' Poor dog.
But if both of us felt we would rather be elsewhere – like back at home – the survey-er was in a far worse state. He had been there for the past two hours, he said, waiting to survey passers-by and I was the first person who had passed his way – (funny, that). He did not have a thermos and his fingers and feet were numb. Did I have a moment to answer a few questions? It was all about countryside access and he was doing the survey on behalf of some agency or other (I forget which – it might have been government or NGO, but it was very environment-orientated).
How could I refuse?
Did I come here often?
Every few days.
Why did I come here?
To walk the dog and (meaningfully) to enjoy the solitude.
If there was an App that detailed Jersey's footpaths, would that be helpful?
Maybe, but not for me. That sort of thing – Apps and SPQR codes and all that digital stuff – are far too grown-up for me.
Should there be notices placed along footpaths detailing features of interest?
He got rather more than he bargained for with my answer to this question – it's a bit of a hobby-horse, with me, I'm afraid.
No, I most certainly did not think this would be a good idea. I have had some experience of living in Germany, where it often seemed difficult to find a woodland walk where the surroundings were not 'sanitised': helpful notices detailing recommended or scenic routes of various durations, or the locations of rare plants, wildlife to look out for, the habits of rabbits and other information about which the intelligent wanderer will naturally wish to inform himself. Perish the thought that this sort of countryside sanitisation might become prevalent in Jersey.
There were a few other questions all on the same sort of theme, all about 'enhancing the countryside visitor experience'. My answers were duly noted and thankfully another walker was coming along the footpath towards us, so I bade the survey-er farewell and my dog and I continued on our way. I hope the responses he got from the next person were a bit more positive – and I hope he was able to return home soon and get himself a bowl of hot soup.
Of course, Jersey has wonderful countryside and it is a shame that so few people are aware of it. The experience for many Islanders of utilising their leisure hours seems simply to go to the gym or drive to the beach in the summer. It does not do any justice to the potential that rural Jersey has to offer; they could be living in any pleasant suburban locality anywhere in the world. And now that tourists are returning to Jersey after our pandemic intermission, it makes every sense to let them know where to find and experience some of the Island's natural beauty.
So, in all seriousness, making an effort by government (or whoever) to show this off to a wider public and to find out how best to do this, is indeed commendable… to a point.
Jersey is so small; we do not have great swathes of unspoilt wilderness. But, for its size, there are areas where its natural beauty can still be enjoyed. Do we need to sanitise and suburbanise them with signposts and notices? The areas above slipways, for example, are as often as not festooned with a multitude of notices telling us what we can and cannot do on the beach. Surely less would be more?
One can imagine Wordsworth wandering as lonely as a cloud and seeing a host of golden daffodils… and a notice saying do not pick the wild flowers, and another one saying do not leave litter and another one saying keep your dog on a lead and another one saying no cycling…
There are lovely parts of Jersey still available for all of us to enjoy. To achieve this, is it really necessary to turn them into municipal theme parks?