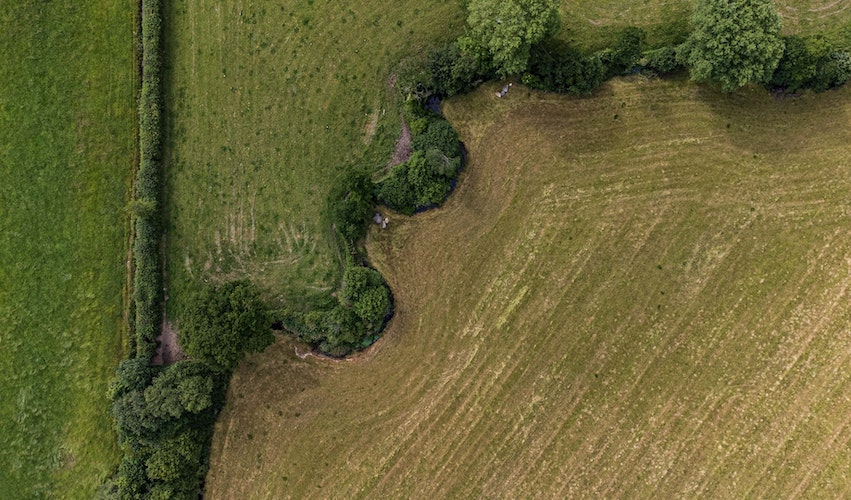 Jersey's new Environment Minister, Deputy Jonathan Renouf, spoke of surfing the 'green wave' and getting the Island 'back on track', during his nomination speech to the States Assembly earlier this week.
'I see our environmental ambitions as like a green wave, that can sweep through and invigorate every aspect of the Island's economy, from tourism to farming to finance,' he said.
Alongside decarbonisation, which he described as one of the 'great defining projects' of the environmental agenda, Deputy Renouf talked of protecting rare species and vulnerable habitats, improving access to the countryside, and providing parks and green spaces in St Helier. He also said he wanted to prevent 'ugliness' in Island planning developments.
'As anyone who knows me will tell you, the environment is a passion of mine. It has been for decades. So no ministerial brief could be closer to my heart,' he said.
'I love this Island's natural beauty. I am who I am because of the time I spent exploring the island's coastline and countryside when I was growing up. Those experiences have helped shaped my vision for an environmental agenda in Jersey.
'I believe we should aim high. Jersey should be a beacon of how to make environmental protection work with a thriving economy, how to reduce carbon emissions in a socially-just way, and how to make the environment a central part of a 'better lives' agenda.
As one voter said to me, "If we can't do green in Jersey, then where can we?"'
A 'reinvigorated' farming sector
The St Brelade deputy said that supporting the environment was also part of a 'broader move' towards increased sustainability and resilience.
'The world is changing fast. This is an era of much greater insecurity,' he said. 'We need an Island economy that is more resilient to outside shocks and agile enough to seize the 'eco' moment.
'That means a reinvigorated farming sector that thrives, but does so with a significantly reduced need for chemical inputs. It means a hospitality industry that takes advantage of the massively growing market for eco-tourism. And it means a finance industry that takes a lead – a global lead – in financing the energy transition, habitat restoration and rewilding.'
Extending the Bridging Island Plan
On the topic of planning, Deputy Renouf said we should reassess the Island's housing needs before 'rezoning more fields'. He suggested instead looking at measures to reduce demand for new sites, including bringing more empty homes onto the market, converting offices and developing brownfield sites.
Ultimately, he said the Island's so-called 'bridging' plan was more substantial than its title suggested and proposed extending the Island Plan, which currently runs until 2025, by another couple of years.
'I question whether there is much value in – or appetite for – development of another full Island Plan in this Assembly's term of office,' he said.
'We are a small, crowded Island. It is not surprising to me that almost every square metre is contested. We cannot satisfy everyone. What we can do is be open in consultation, transparent about the decision-making process, and honest about why certain choices are being made. These are responsibilities I embrace with conviction.'
£300 million for carbon neutrality
Deputy Renouf ended his speech by talking about the cost of Jersey's journey to carbon neutrality. At this stage, he said he remained 'agnostic' about how to fund the transition, but went on to put the cost 'into context'.
'The total cost is estimated at about £300 million,' he said. 'Spread that over 10 years and it's around £30 million, or 3% of government expenditure.
'It's a lot of money, but I believe it is doable – especially when you consider the long-term economic benefits.'
He commented: 'If there's one thing I've missed over the last few years, it's a sense of excitement about the opportunities in front of us. I want to reignite that sense of hope and possibility around our carbon-neutral strategy so people feel proud of our drive to carbon neutrality.
'Working together and in tune with nature, we will get Jersey back on track.'