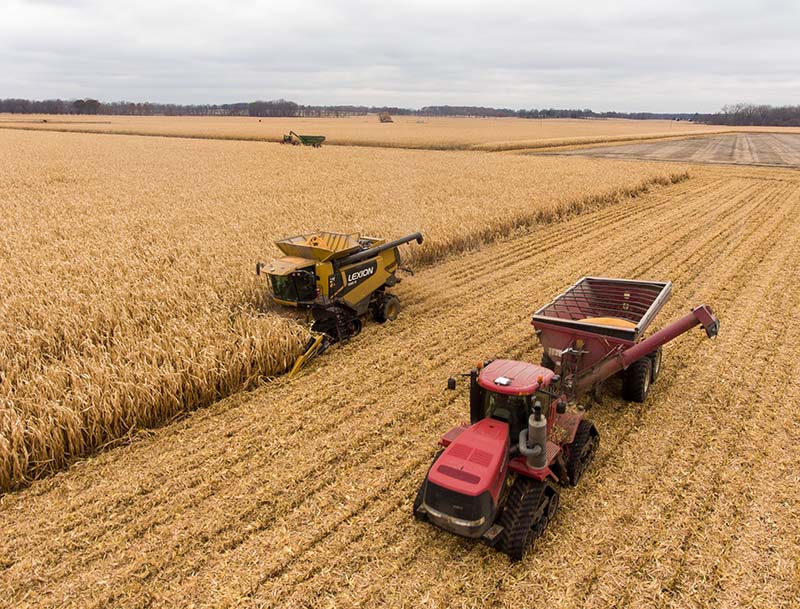 At this time of year, farmers in Ukraine are usually busy preparing their fields for spring planting. As a key player in the global grain market, Ukraine exports millions of tonnes of wheat, corn and barley every year. But as Russia's war on Ukraine continues, production and exports of Ukraine's crops could grind to a halt. 
As the conflict spreads, farmers are leaving their fields to flee military operations. Farm staff have been called in to fight. Global exports from the Black Sea are still at a standstill. And there are further concerns for countries that rely on imports from Russia – another major player in global agricultural markets. As a result, grain prices have skyrocketed and there are growing worries over worldwide food security.
Collectively, Russia and Ukraine account for nearly a third of total global wheat exports. Ukraine is also a major supplier of corn and sunflower oil. If the conflict is prolonged, countries that rely on these exports could face shortages.
In a recent statement, the President of the International Fund for Agricultural Development (IFAD), Gilbert Houngbo, raised concerns over the global impact of Russia's invasion. 'Conflict and hunger are closely intertwined,' he said. 'When one escalates, the other usually follows. 
'As in any crisis, it is the poorest and most vulnerable who are hardest hit, and in our globalised world, the impact of this conflict will reverberate across continents.' 40% of Ukraine's wheat and corn exports, for example, go to the Middle East and Africa – areas that already experience hunger issues.
Houngbo warned that continued conflict, already a tragedy for those directly involved, will be 'catastrophic' for the entire world, but particularly those already struggling to feed their families. In these areas, he warned that further food shortages or price increases could stoke social unrest.
In Europe, officials are preparing for potential shortages of products from Ukraine, as well as increased prices for livestock feed. As a result, the European Commission expects lasting disruption, particularly to Europe's meat and dairy industry. It could also mean more expensive products if farmers are forced to pass on costs to customers.