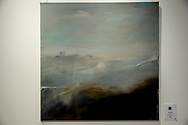 CCA Galleries International have been inviting visual artists to apply to take part in the 2021 Jersey Summer Exhibition. Artists of all mediums have been invited to apply through www.ccagalleriesinternational.com .
The application deadline has now been reached 26 March). All work is for sale and is hung and curated by the gallery.
The Rural Jersey Landscape Award
Land and seascapes that have been selected for the Jersey Summer Exhibition are also eligible for the RURAL Jersey Landscape Award. CCAA Galleries works with RURAL Magazine, BCR Law and National Trust for Jersey to celebrate the Jersey landscape.
The RURAL award is judged by David Benest (BCR Law), Donna le Marrec (National Trust for Jersey), Alasdair Crosby (RURAL Magazine) and Sasha Gibb (CCAI).
The Summer Prize
As well as making the final selection for the show, the selection panel also judge the Summer Prize. The winner of the Summer Prize is offered a solo show at the gallery. The prize is awarded to the artist that the judges agree exhibited the most accomplished piece of work. 2020's winner was local painter Carol Ann Sutherland with Sharon Hall as runner up. Both artists will be working with us at Worton Hall Studios as the restrictions lift and will exhibit with us when the new work is ready.
More details about the exhibition can be found at www.ccagalleriesinternational.com.
All work should be submitted online, together with an application form and fee (£19 per art work submitted). If an artist's work is selected for the final selection phase, this may be judged online or they may be asked to submit actual work for further judging in May. Work that is chosen to join the Summer Exhibition will be exhibited and for sale in the gallery 18 June – 26 July.
All visual art forms are welcome, including original prints, paintings, drawings, architecture, sculpture, film and photography. CCAI accept applications from artists with links to the island who may be working elsewhere as well as Channel Island artists and locals. The gallery offers advice on framing and pricing to successful applicants as needed.
X