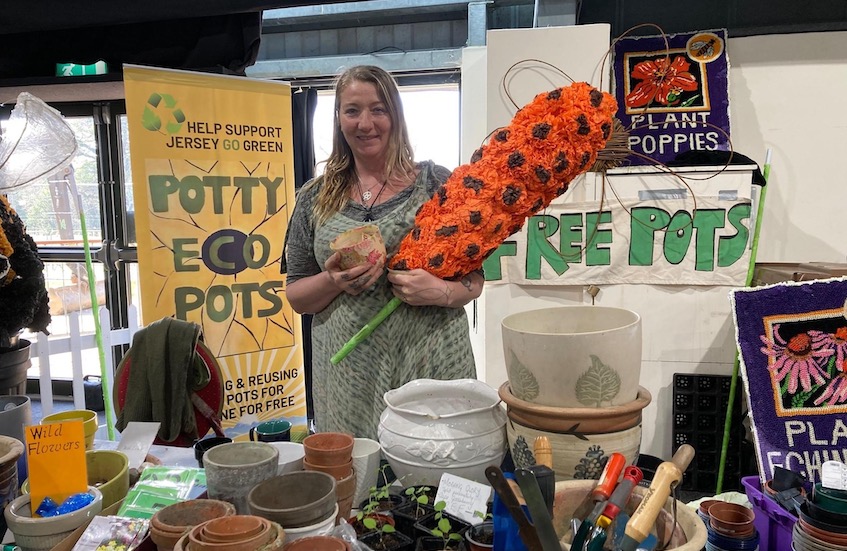 Over 120,000 plastic plant pots have been saved from the Island's incinerator thanks to a green reuse initiative with community sharing at its root.
Keen recycler and environmental campaigner Kalina Le Marquand set up 'Potty Eco Pots' in April 2021 after discovering how many pots were going to waste in Jersey. She's since provided thousands of free pots to schools and green-fingered Islanders to get people growing on a budget.
What was the starting point for Potty Eco Pots?
Potty Eco Pots started in early 2021 after I learned that a skip load of plastic plant pots is burned every week in the incinerator from Jersey's domestic waste.
The idea began by simply asking La Collette Household Reuse and Recycling Centre if they could save the pots. I then put them on Ecycle Jersey and two local schools commented saying they didn't have any funding for pots and would like to take them.
I first stored the plant pots in the alleyway of my house and now we have collection boxes around the Island.
I came up with the name Potty Eco Pots because it's just potty how many pots were finding their way to the waste stream that could be gifted and reused, encouraging people to grow more with a small financial outlay for seeds and compost.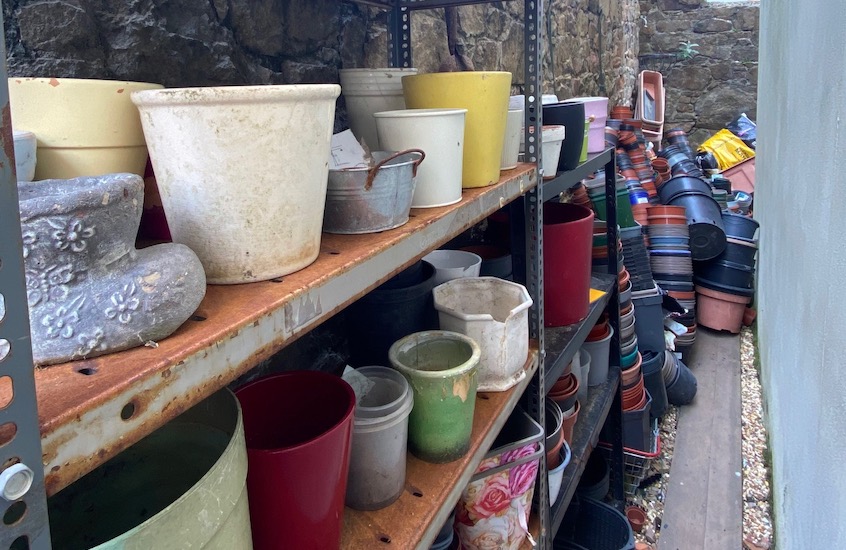 How has the project grown over the past year?
The initiative started by gifting pots to schools and has grown from there. We've got two big collection boxes at La Collette and now have various boxes at other sites, including Waitrose on Vallee Des Vaux and behind SCOOP in St Lawrence.
All the boxes are made from recycled materials by local carpenters as donations. It's going to take a bit of time, but we're going to have at least one box in each parish. The boxes will stop so many pots from going to the incinerator and will also cut down on people driving to the recycling centre to dump them.
Once all the parishes are covered, we would love to have a pop-up shop in town.
After so many schools wanted pots, we also started giving away tree kits with pots, compost and seeds. At JCG, each student now has a potted tree, which will be planted to create a woodland. St Michael's school collected 300 kits and will plant them on their land, as are St George's.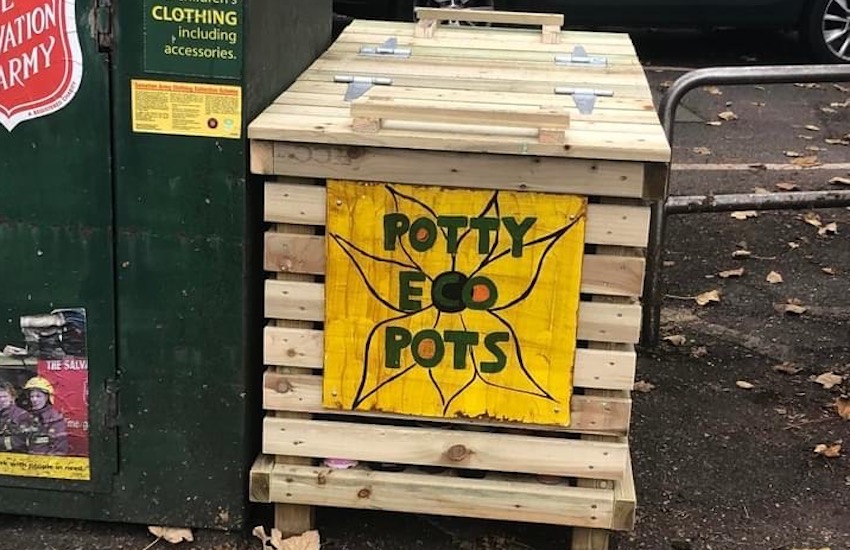 Where do the values of Potty Eco Pots stem from?
The bigger picture is about community and sharing. It's all about the gift economy, which in my eyes, is the future. It's also helping cut down on imported goods to the Island. If people aren't buying pots, they won't be imported. If these pots can be reused again and again before they hit the incinerator, then that's great.
The wonderful thing about Potty Eco Pots is that 120,000 pots haven't been burned, so 120,000 pots haven't been imported.
Organisations are also getting involved. Samarès Manor, for example, is buying bare-root plants and potting them in recycled pots, rather than importing plants in pots.
The vision is to expand to other re-use schemes. I'm thinking kitchen utensils, crockery, saucepans and cutlery. We've got all the resources we could possibly need, so the idea is to get the whole Island together to share these resources.
We go along to events such as the RJH&HS shows and Parish eco fairs. At one event, someone took some pots and gave us marrows in return. Another person brought us some bread to give away. That's what Potty Eco Pots is about – being kind and sharing.
Events
Potty Eco Pots will have two stalls on Saturday 7 and Saturday 14 May at West Centre, gifting free pots, houseplants and native tree saplings.
Learn more about Potty Eco Pots and get in touch via their Facebook page: www.facebook.com/Potty-Eco-Pots-107243904772173