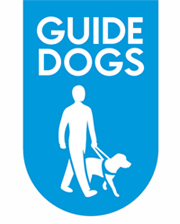 THE local branch of The Guide Dogs for the Blind Association regrets to announce that the BIGGEST Book Sale planned for October will not take place. The Branch has explored several possible scenarios to hold the sale but with the current restrictions it is not possible to safely hold the sale. The book store is full to overflowing and a sale (or sales) will be held as soon as circumstances allow.
The cancellation of the major fund raising event means that there will be a substantial drop in the moneys raised by the Jersey Branch for the provision of Guide Dogs and other assistance given to the blind and visually impaired by the Association.
Ken Syvret, the Chairman of the local Branch said: 'We are ready, save for pricing, for the sale and it is sad that after the generosity of the Jersey public in donating a wonderful array of books that we have to delay the event. It has become an October focal point for many and we apologise to our supporters for the regrettable decision. But we will be back!'
The Branch is anxious to find a dry store the size of a double garage or larger in which to store books ready and sorted for the anticipated sales. In the meantime anyone searching for a particular book is invited to contact Ken on kwsyvret@gmail.com (tel 481043). It may be possible to locate it.