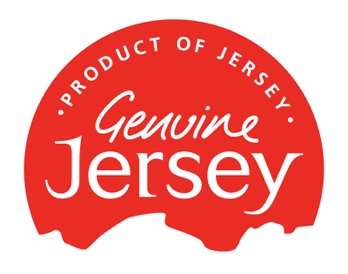 Genuine Jersey is encouraging every Islander to think carefully before deciding where to spend their £100 e-card voucher, reminding them that investing in local produce could potentially double its value within the Jersey economy.
The 'local multiplier effect' estimates that every £1 spent on produce grown and sold within Jersey could be worth anywhere between £1.83 and £2.50 to the economy, making our money work harder and recirculating within Jersey. In some instances, research has even suggested that shopping local could have a x3 multiplying effect making a £100 investment worth £300 to local businesses and islanders.
The economic concept is also known as 'sticky money' since it causes cash to stay in the economy for substantial periods of time, supporting local people instead of shareholders.
John Garton, Chief Executive Officer of Genuine Jersey, said: 'Now is the time when everybody has it within their power to help the economy recover and to support local businesses in their own small way. We have spoken at some length previously about the many benefits of buying local, but I think these figures really help bring it home how much positive impact we could have as a community if we all make the effort to search out local when we shop.
'For every local producer, there will be local people employed and food supplied to local restaurants or cafes. These businesses are supporting local tourism and ensuring that the land on which our food is grown is looked after and well maintained for the benefit of future generations. Our money spent wisely could help support jobs, employers and generate taxable revenue. We would ask that everyone looks for our distinctive mark to ensure that you are buying local produce and help keep this money on island for as long as possible.'
The Genuine Jersey association is home to many local growers and farmers and is a firm advocate of quality Jersey produce. To explore the full list of local members and where their produce can be bought please head to www.genuinejersey.je.