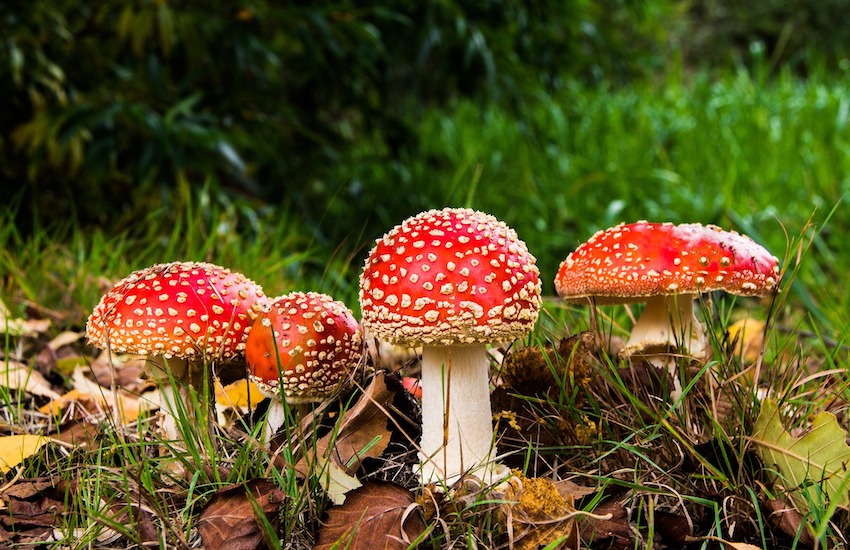 It's that time of year when wild mushrooms can be found in abundance. But if you don't know much about mushrooms, identifying them can be tricky – especially when more than 1,500 species have been recorded in Jersey.
If you're a beginner, here are six species to look out for, all with distinct characteristics that make them simple to spot. Take a stroll in the countryside or enjoy one of Jersey's many woodland walks and see what you can find.
Remember that many fungi are poisonous, so don't use this as a foraging guide for culinary use.
Jelly Ear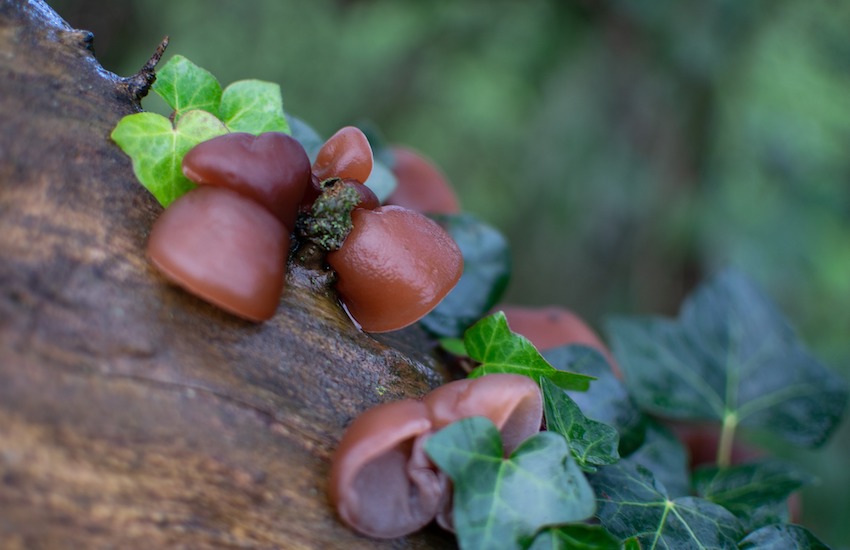 As its name would suggest, this fungus looks uncannily like a human ear. Jelly ear mushrooms (Auricularia auricula-judae) are tan-brown in colour with a velvet appearance. They like damp, shady conditions and you'll see them growing in clusters on decaying branches – particularly elder but also beech, sycamore and ash. Individual lobes grow up to 10cm in diameter.
Death Cap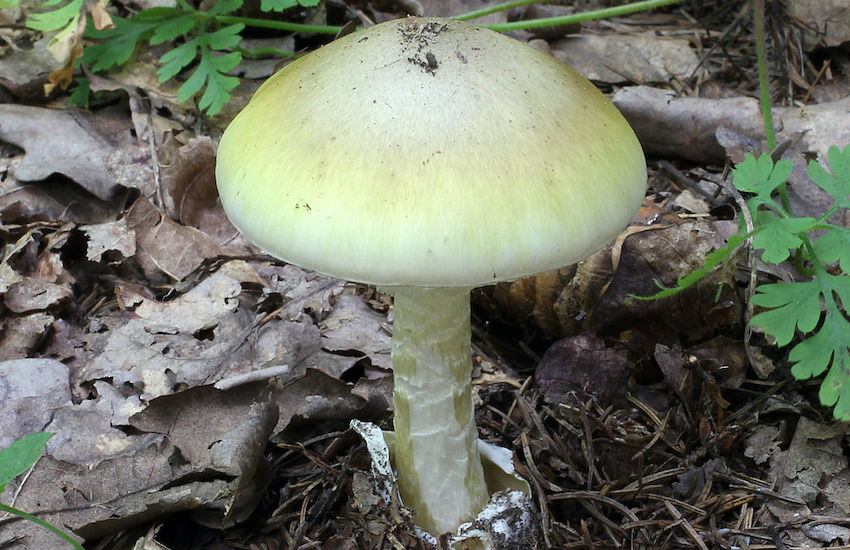 Look but don't touch, as this fungus is deadly poisonous. Death cap mushrooms (Amanita phalloides) are found in mixed woodlands, especially under oak and beech trees. They have a domed, white cap and off-white stem, growing up to 15cm in diameter and 15cm tall.
Jersey Cow Mushroom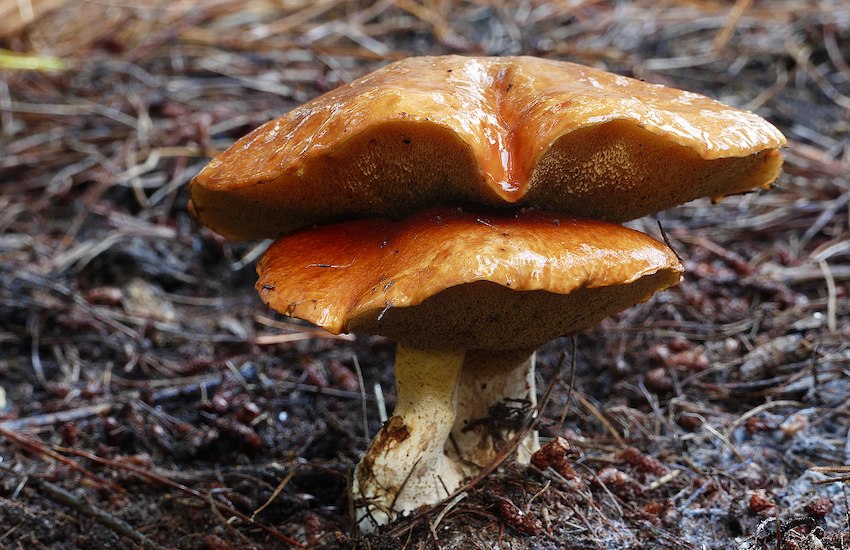 This mushroom's golden colour is reminiscent of our famous cattle, giving it its nickname, the Jersey cow mushroom. This fungus (Suillus bovinus) is also commonly known as Bovine bolete, and grows in coniferous woodland, particularly with pine. The cap is slimy to the touch and can reach up to 10cm in diameter. Only three sightings of the Jersey cow mushroom have been recorded in the last five years in Jersey, so you'll be lucky to spot one!
Fly Agaric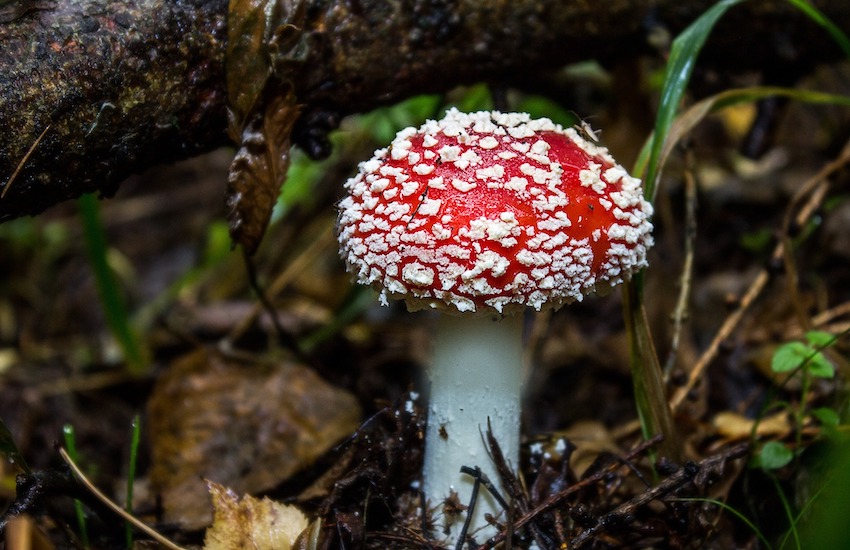 Enchanting and unmistakable – the Fly agaric (Amanita muscaria) is the classic fairy-tale toadstool. But beware – it's highly toxic and often causes stomach cramps and hallucinations if eaten. Luckily this fungus is easy to spot, with its bright red cap and white spots. Fly agaric can grow to 20cm in diameter and 30cm tall. It grows in woodland, often beneath birch trees, as well as pine or spruce.
Basket Stinkhorn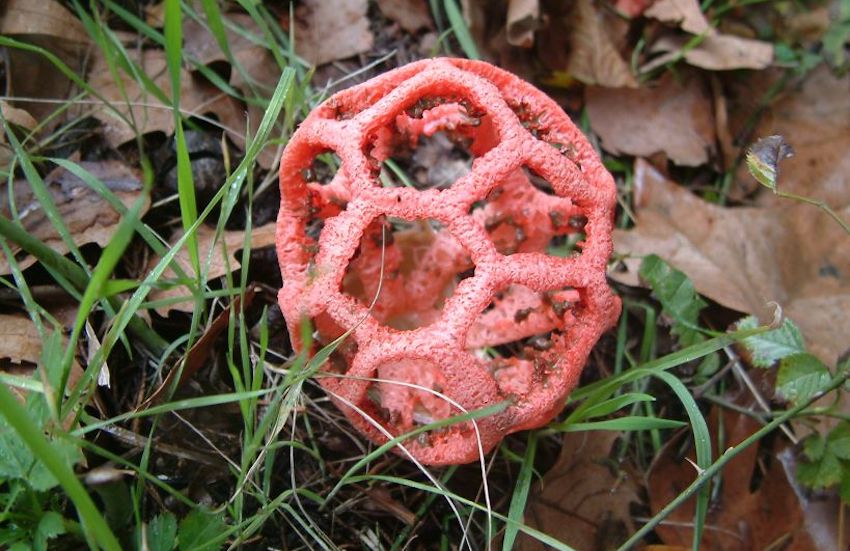 You might smell this mushroom before you see it, owing to its foul-smelling slime coating. The slime attracts flies and other insects, which then disperse the mushroom's spores. Basket stinkhorn (Clathrus ruber) feeds on decaying woody plants, and is often found in leaf litter on garden soil. It has a cage-like (or basket-like) appearance and is bright red, orange or pink in colour, depending on what plant material it eats. This fungus can grow up to 20cm tall.
Amethyst Deceiver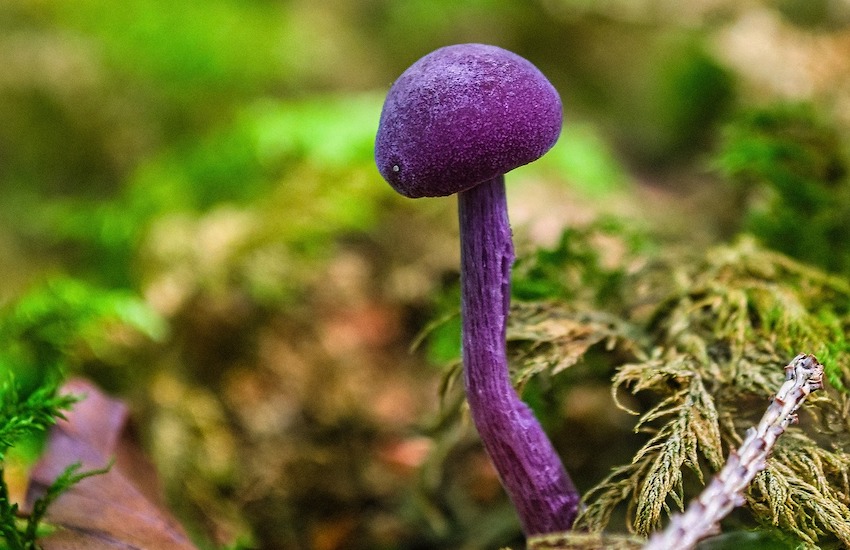 With its vibrant purple hue, the Amethyst deceiver (Laccaria amethystina) is a harmless fungus, despite what appearances might suggest. It is found in leaf litter and grows in mixed woodland, particularly with oak and beech. The colour fades to a pale brown with age and weathering – another reason for its name the 'deceiver'. The cap grows up to 6cm in diameter.