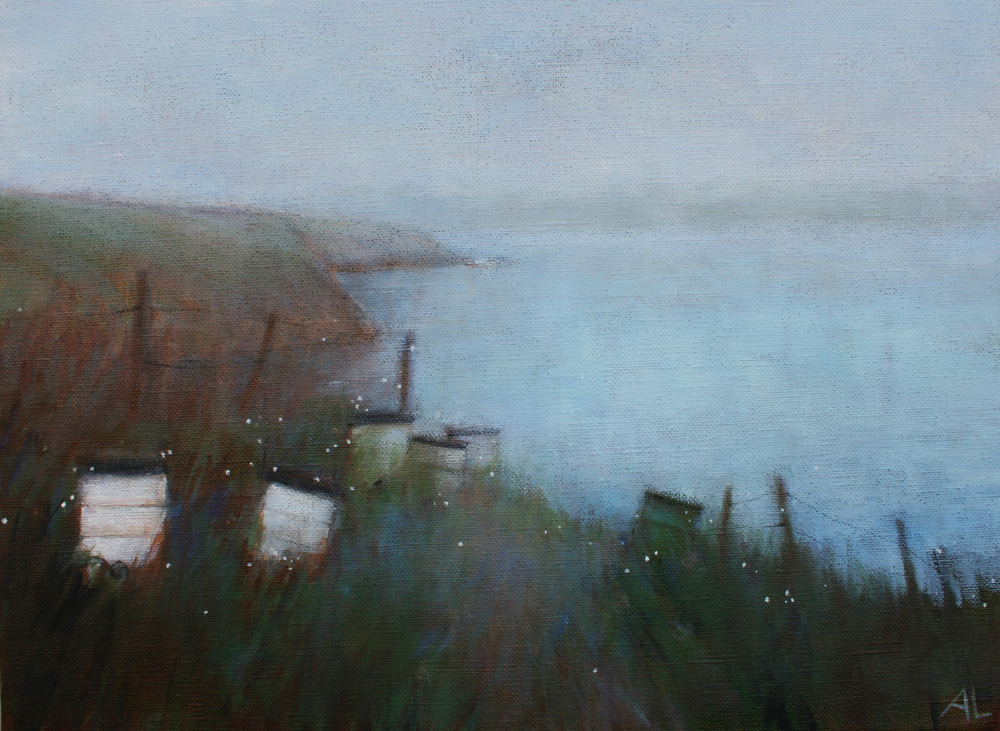 SKIPTON Open Studios will be back for its seventh year in June, at new venues and with emerging and guest artists taking part.
Skipton Open Studios provides an opportunity for Islanders and visitors alike to see art at the Island's heart, as artists open their studios to the public. The event provides a chance to meet local artists and gain an insight into how and where their work is produced, together with the inspirations and techniques involved. It is a community art event sponsored by Skipton International.
Sasha Gibb, Visual Arts Co-ordinator at Jersey Arts Trust, said: 'We are very excited about the variety of both artists and locations this year. Without giving too much away, we have artists collaborating together on site-specific work, international work that links the lost gardens of Jersey with New Jersey, USA, as well as artists sharing studios to support one another.'
Once again, familiar faces from the Island's artistic community including Ian Rolls, Nick Romeril, Marc Medland, Nanette Regan and Lisa le Brocq will be opening their studio doors and welcoming the public to drop in, meet them in person and see how they work. Many artists will be coming together to exhibit in historic locations including La Tour Carrée, Lewis's Tower and the Frances Le Sueur Centre in St Ouen's Bay, Morel Farm and Bellozanne Abbey.
Skipton Open Studios 2014 will also introduce many new faces to the Island, including Jersey-born creative archaeologist and journalist, Christine Finn, Jooj duQuemin who will be driving her van-turned-camera obscura around the Island to take photographs, illustrator Lauren Radley and Russian-born Yury Totoptsov – the Société Jersiaise Archisle International Photographer in Residence 2014.
This year's event is taking a new turn by following a more simple and logical format over three weekends instead of the previous two, to make it even easier for the public to get around the studios.
The taster exhibition in shipping containers at Weighbridge Place is, this year, being replaced by a public exhibition in the classic and contemporary gallery spaces at CCA Galleries International in Hill Street, as well as a celebration of art in the historic heart of St Helier, the Royal Square, from Friday 20 to Sunday 22 June. The following weekend, Saturday 28 and Sunday 29June, will see studios in the west of the Island open their doors, and the weekend after – Saturday 5 and Sunday 6July – will be the turn of studios located in the eastern parishes.
Last year saw a record number of artists taking part – matched already and rising – while visits to studios trebled. To attract even more public attention, and to widen community participation, Jersey Arts Trust has been developing relationships with local businesses, organisations and charities in Jersey in order to make Skipton Open Studios 2014 an even bigger and better community art event.
Picture shown is Beehives at Egypt on Jersey's north coast, by Anna Le Moine Gray