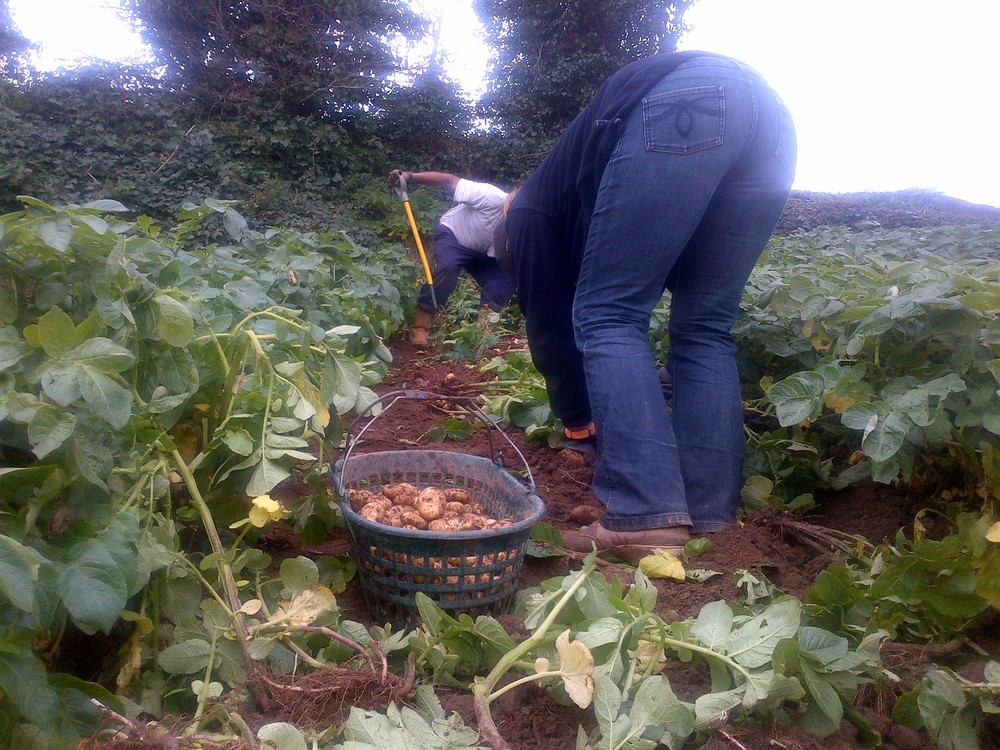 By the sales and marketing director of the Jersey Royal Company, William Church:
THE first outdoor Jersey Royals of the season were lifted on Monday afternoon by The Jersey Royal Company from a small, sheltered côtil on the East of the Island, near St Catherines.
The patch that was planted in good conditions in December has grown well, helped by the unseasonably mild winter, and yielded a decent sample with high tuber numbers per plant.
It is always an exciting time when we lift the first of the outdoor crop, and this is a good week to ten days earlier than normal. All crops are looking really healthy at the moment and we are hopeful of a much improved season after all the difficulties last year with the snow and frost.
The extraordinary wet weather in early February was disruptive to the planting programme and means that the lead in to the main promotional part of the season may be slightly longer, but all teams are catching up and the potatoes planted are growing very well.