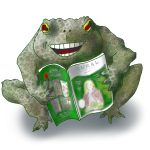 From 5 July an extra weekly café chat session for speakers, learners (and eavesdroppers) of Jèrriais is being launched in the heart of Saint Helier: all welcome to drop in Monday lunchtimes 1-2pm at Santander Work Café Jersey at Charing Cross.
Since pandemic restrictions were lifted, existing weekly sessions have restarted for those interested in getting together in a relaxed social setting to speak Jèrriais, learn some words and phrases, or simply to hear Jèrriais spoken.
Existing sessions are:
· Tuesdays 5.30-6.30pm at the Adelphi pub, The Parade, Saint Helier
· Wednesdays 10.30-11.30 am at the Village Tea Room, Saint Martin
· Thursdays 10.30-11.30 am at the café, Jersey Museum, Saint Helier
· Fridays 10.30-11.30 am at Jersey Pearl, Saint Ouen
Each session currently serves a slightly different set of participants: a generally younger set of enthusiasts after work in the pub on Tuesdays; people interested in the accent of the East of the Island on Wednesdays and of the West on Fridays; while the Thursday session provides a central daytime session in Town.
However, Geraint Jennings, the , Jèrriais Promotion Officer at Jersey Heritage, said: 'We have until now not been able to offer a lunchtime session in Town that would be convenient for those working during the day. Thanks to Santander Work Café, we are able to trial a weekly drop-in session on Mondays 1-2pm around their ground floor co-working table, initially from the beginning of July until the end of September (except bank holidays). Having bought their drinks or food at the bar, participants and visitors will be able to sit, listen, chat, ask questions, or perhaps just learn some words and phrases.'
Monday lunchtime sessions will be animated by Geraint Jennings, who will be prepared with vocab sheets, phrase cards, and perhaps some games, to help those who want an informal introduction to Jèrriais (without it being a lesson). It is hoped that some native Jèrriais speakers with mobility difficulties will be aided by the proximity of Charing Cross to Sand Street car park and the availability of accessible car parking.
Santander Work Café Jersey is for customers and non-customers. It brings together a bank, co-working area and café experience in a single place. Enjoy freshly prepared food and drinks from Cargo Coffee Bar whilst utilising the free co-working areas and meeting rooms.
When paying with a Santander International debit card there will be a 30% discount on hot drinks and 15% on freshly prepared food. For further information visit www.workcafe.je
For information about the weekly Jèrriais chat sessions contact Geraint Jennings geraint.jennings@jerseyheritage.org