Saturday 15 April 2023 – Les Quennevais School Concert Hall – 7.30pm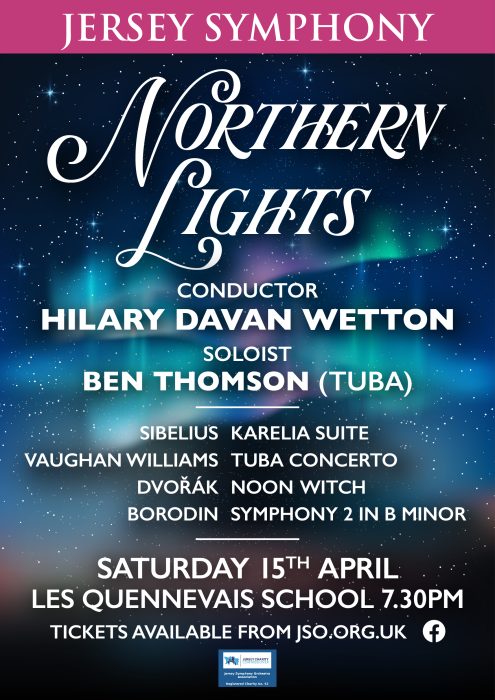 After a hugely successful Christmas Concert when the audience's imagination was taken to Latin America, Jersey Symphony Orchestra turns to northern Europe as inspiration for the Spring Concert.
'Northern Lights' takes place at Les Quennevais School Concert Hall on Saturday 15 April at 7.30pm.
The Orchestra's principal conductor, Hilary Davan Wetton, returns for this concert and has selected an exciting programme which is unified by the great Northern European tradition of romantic music with strong national influences. He explains the chosen works as follows:
'The Karelia Suite was part of Sibelius' celebration of Finnish culture at a time when the country was occupied by Russia (many contemporary resonances here!); the three movements which he authorised for the suite are widely varied, but unmistakably rooted in the mountains and forests of his home country. Dvorak's Noon Witch sets a terrifying Czech fairytale to vivid, technicoloured music. The Borodin symphony – one of the composer's most overtly Russian compositions – uses Russian folk tunes and other folk elements to create sweeping melodies and grand climaxes which particularly feature the orchestra's fine brass section. It is clearly appropriate, therefore, that our concerto is the one by Vaughan-Williams for the Bass Tuba. This is one of VW's most enchanting works; he understood the instrument and skilfully enables it to be heard through the orchestra.'
To play the Tuba Concerto, the Orchestra is delighted to welcome Ben Thomson, principal tuba of the London Symphony Orchestra since 2019. Ben studied at the Royal Northern College of Music in Manchester and has since worked with most of the UK's orchestras. He has also performed with ensembles from around the world including a trial with the Australian Opera and Ballet Orchestra in the Sydney Opera House and a long-term contract with the Tenerife Symphony Orchestra.
Whilst in Jersey, Ben will give a Masterclass to students of brass instruments as part of the JSO Education initiative on Friday 14 April, 9am to 12.30pm at Les Quennevais School. He will be supported in this by members of the Orchestra.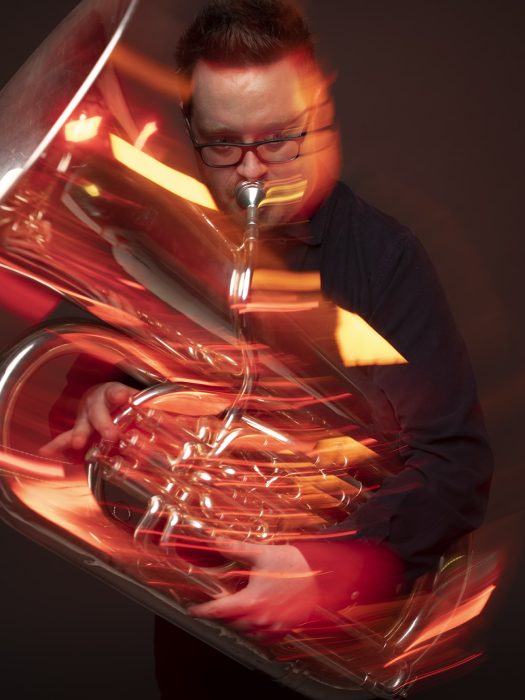 Prior to the Masterclass, young musicians of any instrument have been invited to come along to Les Quennevais School on the afternoon of Sunday March 26th where they can rehearse alongside the local JSO players under the baton of Russell Abraham, assistant conductor.
Details of both Education events can be obtained from the website jso.org.je.
Tickets for the Concert are available via the JSO website at jso.org.je, which provides a direct link to Eventbrite. Tickets are £28.00 and £10 for 18s or under + the Eventbrite booking fee. The ticket price includes a glass of wine or soft drink in the interval.
For further details: contact Judith Scott on 720254 or e-mail judithscott.jss@gmail.com