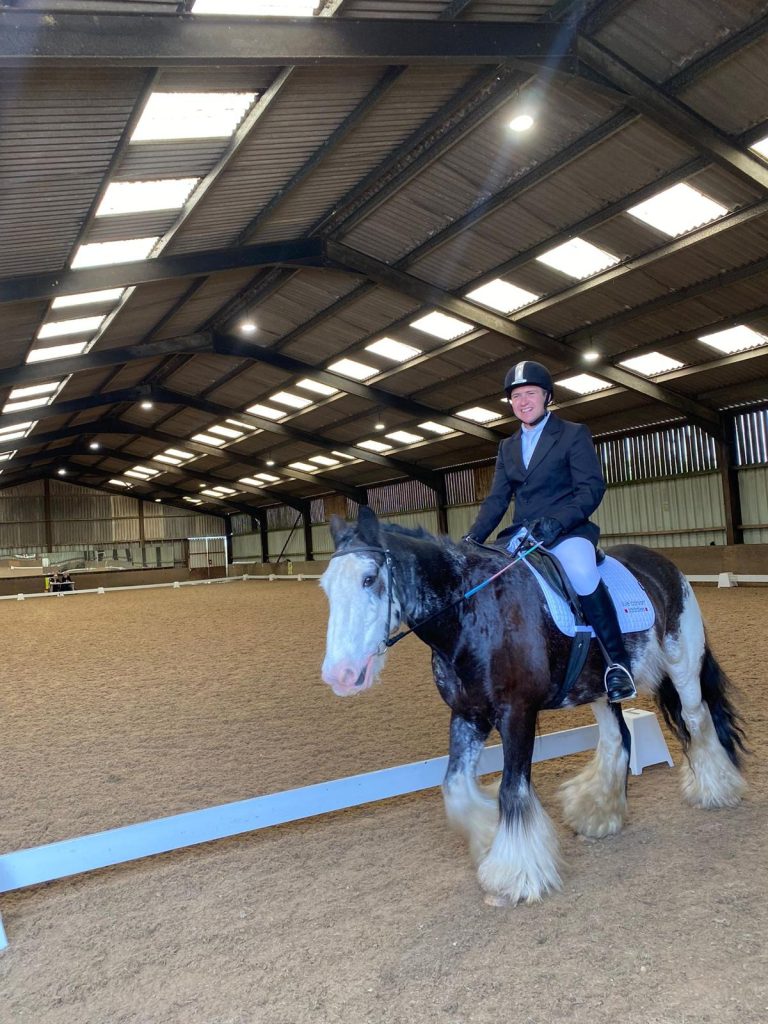 Ryan Le Monnier (25) has just returned from a successful visit to the Riding for the Disabled Association (RDA) Southwest Regional Dressage and Countryside Qualifier in Cornwall.
Ryan, who is autistic and has dyspraxia, came first in the Grade seven dressage walk/trot class of the competition, out of six competitors, and has now qualified for the RDA National Championships in July at Hartpury College. He is the first rider to represent Jersey for either the regional qualifier or the National finals.
Making the achievement even more special was the fact Ryan only met his horse Wexford, a cob, the day before and had very limited time to ride and get to know him.
In 2021 the competition was held virtually due to Covid restrictions and Ryan came third in his dressage walk/trot class via video, but attending the event in person in the UK this year has been very exciting.
Ryan has been riding since he was nine but only started dressage four years ago, which he has found a real passion for. He has been a keen volunteer with Riding for the Disabled Jersey Group since 2016, leading ponies for the disabled children who ride at the charity's base at Le Claire Stables.
Ryan and his family would like to say a massive thank you to RDA Jersey for giving him this opportunity and also Home Farm Equestrian Club for all their support and to everyone who has helped him on his journey.
For any further information please contact Kerri Correia, Riding for the Disabled Jersey branch publicity officer. Tel: 07797 751469 E-mail: kerricorreia@gmail.com