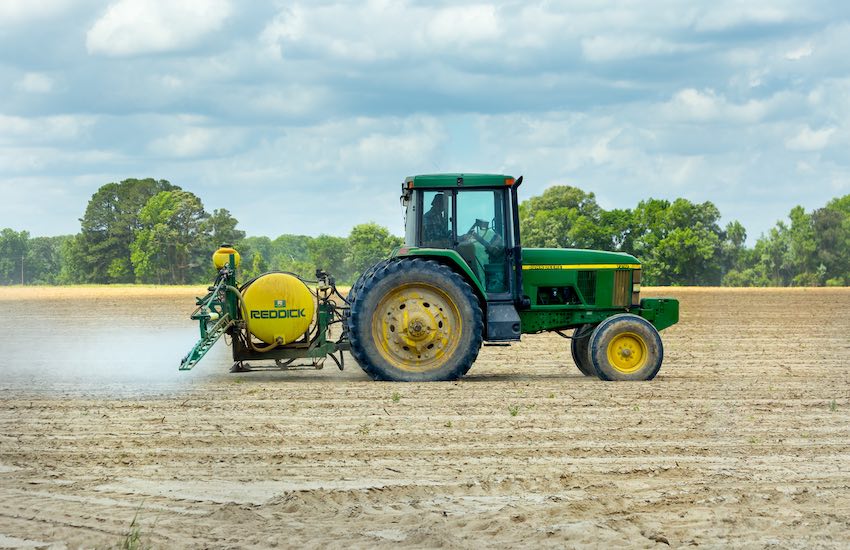 The proportion of Jersey workers in the agriculture and fishing industry has halved in the past decade, with employees now working almost 50 hours per week, the Island's latest census figures have shown.
Published in a new report from Statistics Jersey, the data shows that 2% of the Island's working population works in agriculture and fishing, compared to 4% in 2011.
The census takes place once every decade and the latest survey was completed in March 2021.
The report also shows that those in the sector are working four hours more per week on average than a decade ago.
How many people work in Jersey's agriculture and fishing industry?
Jersey's working population has increased from almost 50,000 people in 2011 to more than 57,000 people in 2021. However, the number of people working in the agriculture and fishing industry declined during this time.
In 2011, 1866 people worked in the sector (accounting for 4% of the working population), compared to 1061 people (accounting for 2% of the working population) in 2021.
What countries do employees originate from?
Of the 1,061 people working in the sector, over a quarter (27%) were born in Jersey, a quarter (25%) were Polish-born, and almost a fifth (18%) were born in Portugal/Madeira.
This was one of the industries with the lowest proportion of Jersey-born workers, second only to the hospitality sector (18%). Other sectors included construction, transport and retail.
The full breakdown for agriculture and sector, by place of birth, is as follows (rounded to the nearest 10):
Jersey – 280 people
British Isles – 90 people
Ireland – Less than 10 people
Poland ­– 270 people
Portugal/Madeira – 200
Other European countries – 130 people
Elsewhere in the world – 90 people
How many hours does the industry work on average?
As part of the census, workers stated the number of hours per week they usually worked in their main job, excluding meal breaks and overtime.
The census showed workers in the agriculture and fishing sector worked the longest hours, averaging 49.5 hours per week – four hours more a week than in 2011.
Those working in the hospitality industry came second, averaging over 42 hours per week, while the finance and legal sectors were the lowest on the list, with an average of just under 38 hours per week.
The average across all sectors was 39.7 hours per week.
The full breakdown for mean hours worked by each industry for full-time workers (including the self-employed) is as follows:
Agriculture and fishing – 49.5 hours per week
Hotels, restaurants and bars – 42.6 hours per week
Construction and quarrying – 41.9 hours per week
Manufacturing – 41.2 hours per week
Transport and storage – 40.1 hours per week
Wholesale and retail – 40.0 hours per week
Miscellaneous business activities – 40.00 hours per week
Utilities and waste – 39.3
Information and communication – 38.8
Education, health and other services – 38.6 hours per week
Financial and legal services – 37.9
All full-time workers – 39.7 hours per week
Who was included in the census?
Information was collected for everyone who was resident in Jersey on Census Day (Sunday 21 March 2021).
A resident included anyone who was staying or intending to stay in Jersey for at least one month. People who were usually resident in Jersey, but temporarily away on Census Day, were also included.
Limited information was also obtained for visitors (anyone intending to stay for less than one month) who were present on the Island on Census Day.
People living in households, temporary accommodation, those without a permanent address, as well as people living in communal establishments such as hotels, care homes and the hospital were all included in the census.
It is worth noting that the 2021 census was run during the pandemic a number of restrictions relating to travel, commerce and social events were in place, impacting Jersey's labour market at that time.
You can read the full employment report on the Government website.