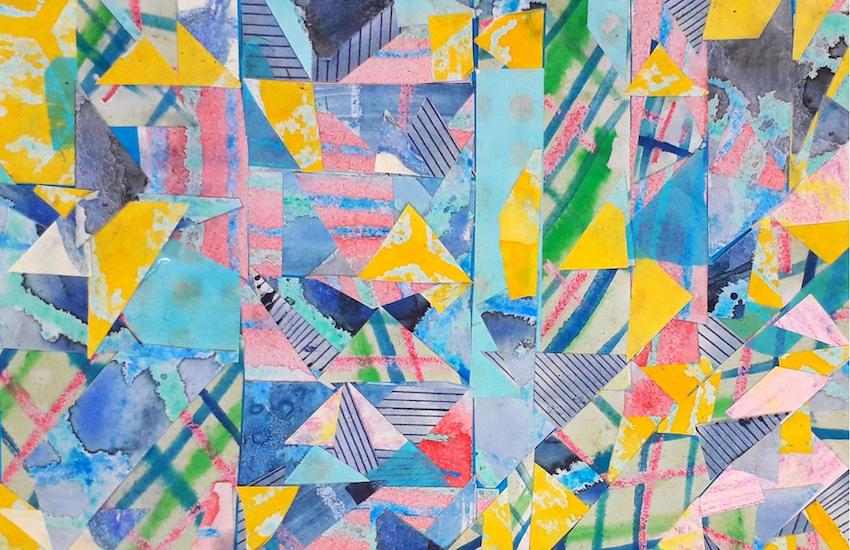 A new art exhibition, titled 'Into the Flow', is taking place at Grève de Lecq Barracks Studios this weekend, presenting artwork from a twelve-month collaboration period with ArtHouse Jersey and Mind Jersey.
All the work on display has been created by clients of Mind Jersey and will open between 11am & 5pm on Saturday 10 December, and 10am & 5pm on Sunday 11 December.
From ArtHouse Jersey:
In September 2021, Mind Jersey and ArtHouse Jersey launched a series of workshops as part of the art charity's Artists In Residence programme, led by local artist Anna Shipley. The programme offers partner charities the opportunity to work with an artist. Artists spend time with the officers of each charity to understand the needs and devise a bespoke programme of activity to their clients.
For Mind Jersey, the workshops were based on the 'Six Ways to Wellbeing'. Each participant was given a sketchbook which acted as a safe space to record ideas, memories, and observations as well as a place for creative experiments. The workshops encouraged participants to try new art materials and techniques in a relaxed and friendly space.
The starting point for each session was the idea that the foundation of art is taking notice of the world around us. Participants connected with other people and learnt new skills along the way. They created a range of images printed onto postcards and explored new materials such as clay, textiles, and collage. The group entered their work into the Jersey Eisteddfod, and were delighted to be awarded one Silver and two Gold certificates.
Group members exchanged skills and taught each other through peer to peer learning. They also identified skills, themes and techniques that they wanted to explore further such as felt making, print and mixed media. Whilst they were active through making and talking a supportive, caring community was formed. This exhibition shares some of our work, the group created during the collaboration, and also invites visitors to take part in activities based on the 'Six Ways to Wellbeing'.
Executive Director of Mind Jersey, Patricia Tumelty, said: 'I'd like to express our thanks to ArtHouse Jersey for connecting with Mind Jersey for this programme and in doing so helping more people access the arts. We have been delighted with this partnership, not least because whilst talent and creativity is spread equally across our Island, access to
the arts is not.'
Director of ArtHouse Jersey, Tom Dingle, said: 'Through the Artist in Residence programme we regularly see the positive impact that the arts have in people's lives and how important it is for people to engage their creativity and use it as a channel to express themselves. It's wonderful to see the community that has formed throughout the programme's process and the sharing of knowledge and skills that followed, and we're delighted to be able to offer this pop-up celebration of that positive work.'
'Into the Flow' takes place at Grève de Lecq Barracks Studios between 11am & 5pm on Saturday 10 and 10am to 5pm on Sunday 11 December 2022. Parking is available in the beach car park 5 mins walk away.