Exhibition of British Abstract paintings: 'From St Andrews to St Ives'. 10 November until the New Year
CCA Galleries International are presenting an exhibition of artworks by three hugely important abstract British artists: paintings and original prints by Wilhelmina Barns-Graham, Sir Terry Frost and Sandra Blow RA.
After cutting their teeth in separate parts of the country, all three of them gravitated to St Ives, crossing paths and working alongside other members of the prolific artistic movement taking place there at the time. The group of painters now known as the St Ives School began to form only after the end of the war, with the likes of Peter Lanyon, Terry Frost, Barbara Hepworth and Ben Nicholson all living or staying frequently in St Ives.
The St Ives School forms an important period of British art history and the careers of those artists involved have left a lasting impression on the art world of today.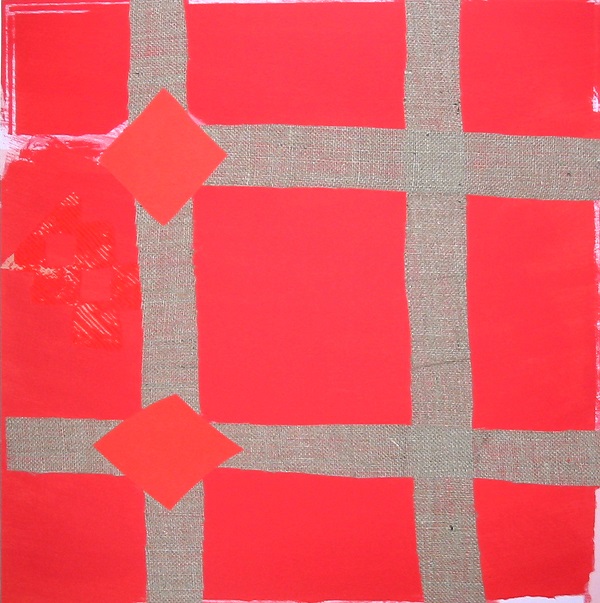 Wilhelmina Barns-Graham
Wilhelmina Barns-Graham (1912-2004) was one of the foremost painters working in St Ives after moving there in 1940. Her paintings, alongside those of her contemporaries that comprise the St Ives School, contributed greatly to the development of Modernist British painting in the mid to late twentieth century.
Barns-Graham attended Edinburgh College of Art in 1931, was awarded her first scholarship in 1935 and further awards in each of the following five years. By this point some of the most advanced talents in Britain had started to gather in St Ives and Wilhelmina made the move there after taking the suggestion of Hubert Wellington, the Principal of the College. Her history was bound to St Ives and she kept a studio there from that date until her death.
She was early introduced to Ben Nicholson, Barbara Hepworth and Naum Gabo, leaders of the modern artists.
Her silkscreens produced from the 1990's onwards introduced the joyfulness of her work to a new market in a period where she was making triumphant and beautiful art employing the full resources of line, colour and shape.
Sir Terry Frost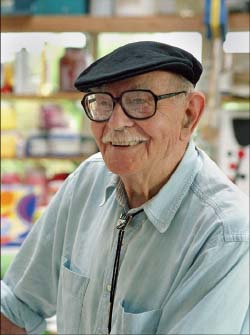 British artist Sir Terry Frost RA (b. 1915-2003) was a leading figure in British abstract art, and one of the most significant printmakers of the twentieth century. Born in Leamington Spa in 1915, Frost left school at the age of 14 and worked at Curry's Cycle shop and then Armstrong Whitworth in Coventry until the outbreak of war. He served in countries as diverse as Palestine and Greece, before being captured in 1941. Frost remained a prisoner until the end of the war, an experience that changed his outlook on life and introduced him to the possibilities of art. Whilst being held prisoner in Bavaria, Frost began to paint and draw, encouraged by young artist and fellow prisoner Adrian Heath.
He once said: "In the prisoner-of-war camp I got tremendous spiritual experience, a more aware or heightened perception during starvation, and I honestly do not think that awakening has ever left me." On his return to Britain, Frost moved to St Ives in Cornwall to be amongst the burgeoning artistic community there. Excluding brief stints in other locations, St Ives and its local environs was
where Frost lived and worked for the rest of his life and his work reflects the inspiration he found in the Cornish light, glittering seas and watery reflections. He attended the St Ives School of Art before spending 1947 – 1950 commuting to London in order to attend the Camberwell School of Art. His early work was figurative, but it was the influence of Victor Pasmore at Camberwell combined with that of Ben Nicholson that led Frost to paint his first abstract painting in 1949.
Sandra Blow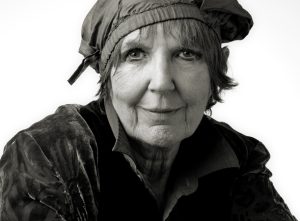 Sandra Blow RA (b. 1925-2006) was born in London as the daughter of a Kent fruit farmer whose orchards supplied retailers in Covent Garden.
Blow was at the forefront of the abstract art movement in Britain during the 1950s and stands as one of the earliest and most original female abstract painters in Britain.
Following her first painting sale to British artist and founder of the Institute of Contemporary Arts, Roland Penrose, Blow's career took off. London Gallery Gimpel Fils took the artist on in 1951 and continued to exhibit her work throughout the 1950s and early 60s, including her first solo show in New York.
Such a partnership led to her exhibiting alongside St. Ives-based artists such as Barbara Hepworth, Ben Nicholson, Peter Lanyon, Terry Frost and Wilhelmina Barns-Graham. The association with such artists anticipated her move to the Cornish coast for a year in 1957.
Blow then made St Ives her home and remained there until her death in 2006.
CCA had the pleasure of working closely with Terry Frost and Sandra Blow for over 20 years and we are delighted to now have the Wilhelmina Barns-Graham Trust join us in putting together this collection. Print became an important medium for each of them where shape and composition make up the foundation, but the work by all three of these artists is a real celebration of colour, an inextricable theme running through all of their practices and visible in every aspect.