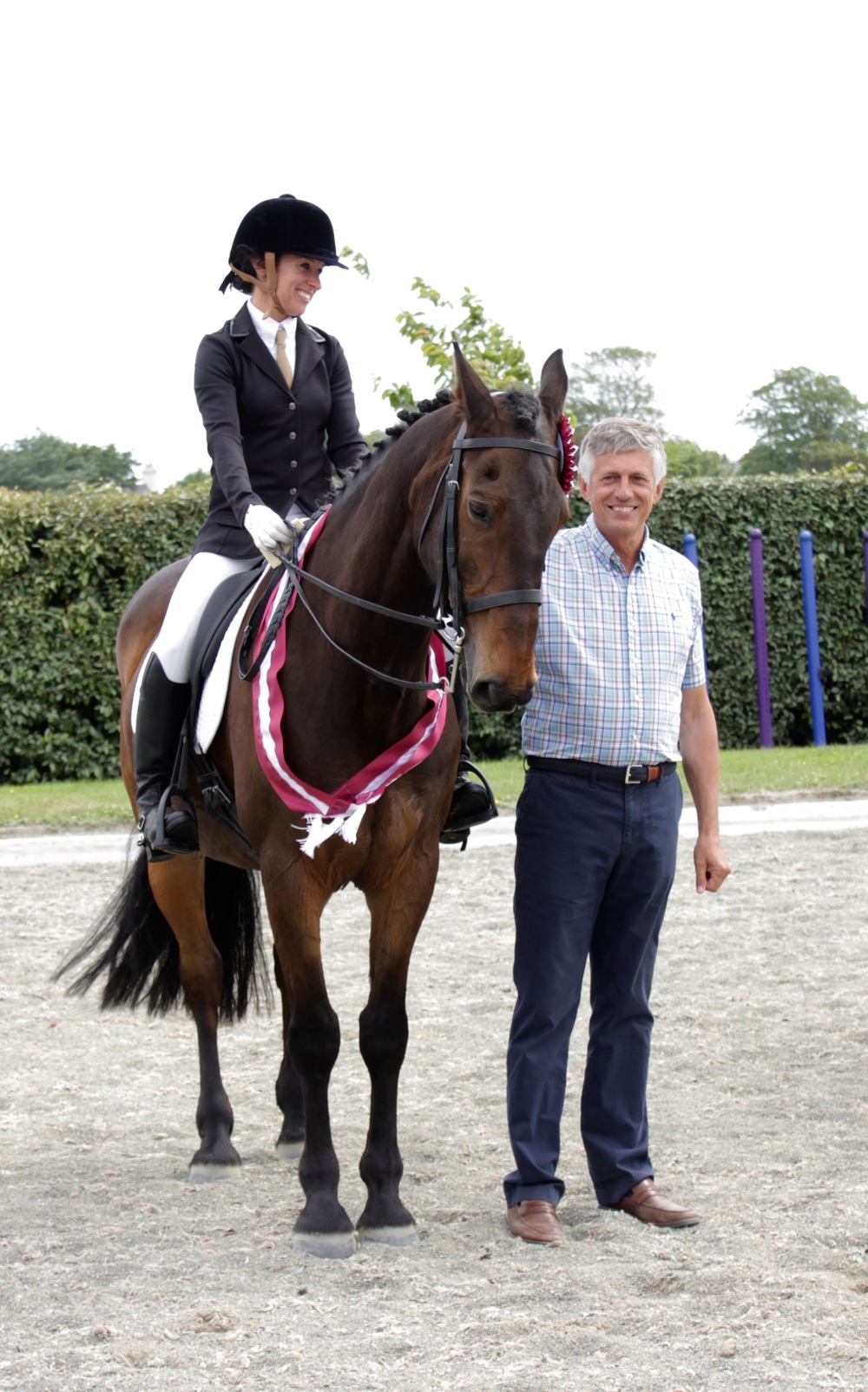 Helen Godden riding Dark Jester
THE largest dressage event to take place in Jersey was held at Les Niemes, St Peter in late June, sponsored by Stanley Gibbons with proceeds going to Headway Jersey, the brain injuries charity.
The event took place in conjunction with the Jersey Dressage Club, Jersey Riding Club and Jersey Pony Club and saw over 120 competitors taking part from young novices to semi-professionals hoping to achieve national qualification.
Les Niemes Equestrian Centre is one of Jersey's premier dressage facilities . Organiser Tasha Byfield said she hoped the event would push Jersey dressage into the spotlight. She said: 'We've had a tremendous response with over 120 competitors and entries. We opened the competition to the whole Island, not just club members, and also ran the Gala in association with the British Dressage Association. This is the only show in Jersey which has been granted permission to run international qualifiers.'
Two highly experienced international judges, John Robinson and Robert Stanier came from the UK. Mr Robinson remarked on the high standards of competing horses and riders.
Dressage in the Channel Islands has produced National and International Champions, such as Olympic and World medallist Carl Hester and 2014 National Champion Lucy-Jane Amy.
Mike Hall, CEO of The Stanley Gibbons Group plc said that Dressage had become a popular spectator sport and events such as the last Olympics have reinforced the appreciation of just how much skill was involved for both horse and rider.
The event is being jointly sponsored by Stanley Gibbons Investments and Dreweatts & Bloomsbury Auctions who will be attending with senior valuer and BBC TV's "Bargain Hunt" expert, Richard Madley. There was also be the opportunity to enter an "Antiques Quiz" for the chance to win a day at Newbury Races, including overnight accommodation. Plus a 20% discount on standard insurance valuation fees for attendees and complimentary tickets to Masterpiece London, Europe's leading art, antiques and design fair (25th June to 1st July).
Preliminary Champion
Naomi Refson riding Feico W
Reserve Champion
Kerrie Le Crom riding Euphanism Puzzel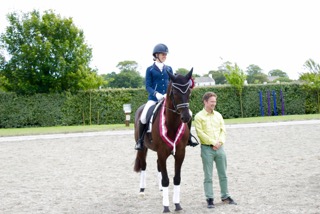 Novice Champion Lucy Amy riding Extra Time (2014 National Champion at Preliminary level)
Reserve Cham. Sophie Cawley ( highest places junior rider) riding My Romeo
Elementary level
Champion. Helen Godden riding Dark Jester
Reserve Champion Nicci Drabble riding Bluewood Hammenelis
Medium Championships
Champion
Christine Palme riding Cognac V
Reserve
Michele Bruce riding Hananza