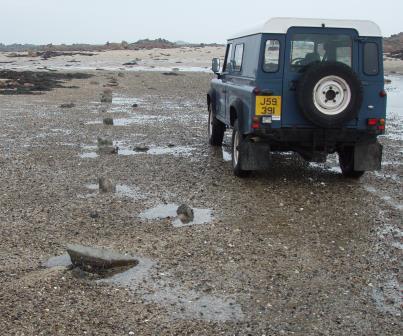 The Department of the Environment is reminding fishermen to ensure that fishing gear set on beaches and at sea is legal after a recent prosecution in Jersey's Magistrate's Court.
A fisherman was fined £300 for not complying with fishing laws by setting groundlines on the beach at Grouville outside of the season.
Groundlines (also known as trots or trot lines) are baited hooks attached to a line which often rests on the sand and cannot be set on the beach from 1 April to 15 Oct in any year.
Marine Resources Assistant Director Greg Morel said "People use our beaches for many different activities and pastimes. At this time of year in particular, there are a lot of children and dogs on the beaches and it is important all users are respectful of others and comply with the regulations."
Grouville Centenier Charles Dix, who prosecuted the case, said "Following this successful prosecution of a fisherman, it's timely to remind people that there's a prohibition on the use of trot lines between April and October.
"This is for an important reason – to avoid the risk of beach walkers, including dogs, and swimmers, treading on a sharp fishhook with very painful consequences. Issues of public safety are always taken seriously and I, like my colleagues at the Environment Department, urge fishermen to check they know and are fully complying with the rules."
Information about fishing regulations can be found on www.gov.je, or people can contact Marine Resources officers at the Department of the Environment.