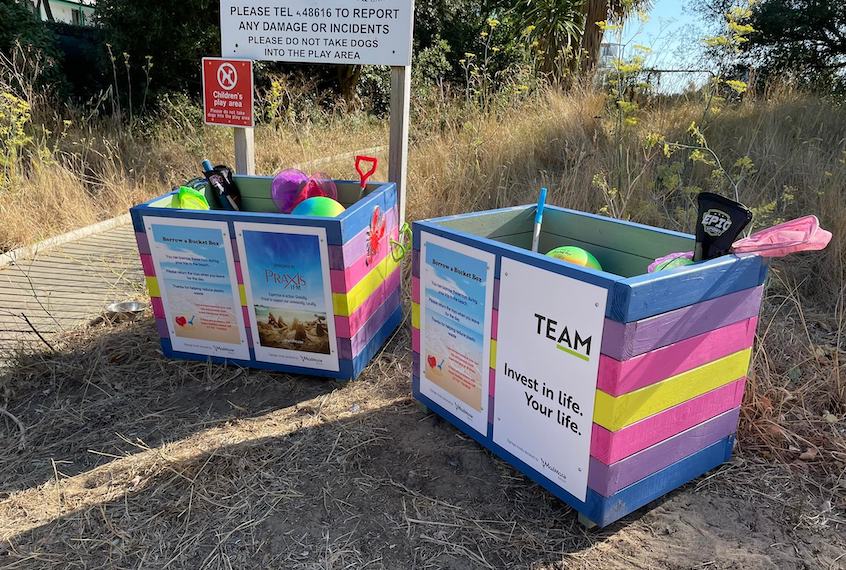 Beachgoers in Jersey can now borrow free buckets, spades and other seaside toys at 12 spots around the Island thanks to a new initiative aiming to reduce plastic pollution along our coastlines.
'Borrow a Bucket' boxes have been placed at popular beaches for both Islanders and tourists to use, and include discarded buckets and spades that would have otherwise gone to waste.
The initiative was set up by local environmentalist Louise Carson and project partner Tara Dolan, who say they want to minimise the amount of plastic ending up in landfill, particularly from short-term visitors.
"It will also support people on limited budgets and give them the opportunity to borrow items they might otherwise not afford," Louise said.
The pair have been working with La Collette Household Reuse and Recycling centre to gather second-hand items, while volunteers at Acorn Enterprises have built boxes to store them in.
"We will be placing 12 boxes around the Island at the most popular bays in the coming weeks," Louise said.
Their aim is for regular beach walkers to help monitor the boxes and gather up any unreturned items, so Louise is currently looking for volunteers to assist.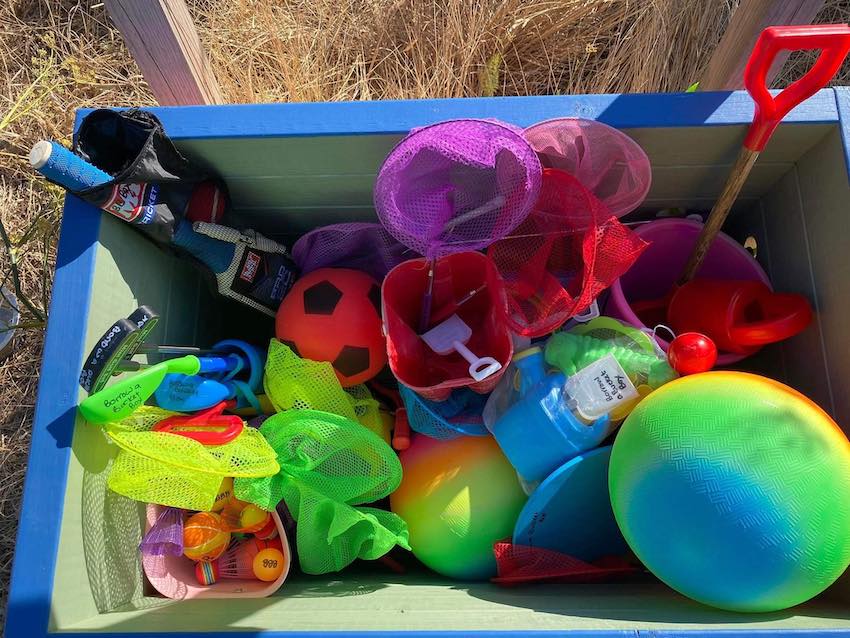 Louise added: "This venture illustrates that local businesses are trying to make a difference to both our local and global environment.
"With community support, we will be able to save much plastic from entering our waste system as I hope Islanders will donate items they no longer need too!"
The boxes will be available at 12 beaches:
Greve de Lecq
Havre des Pas
Green Island
Long Beach
Bel Royal near Vinny's
West Park
Bel Royal at the Kiosk car park
Gun site
St Brelade's
La Braye
Les Laveurs
Plemont
Visit the group's Facebook page, Borrow a Bucket Box – Jersey C.I., for more details.