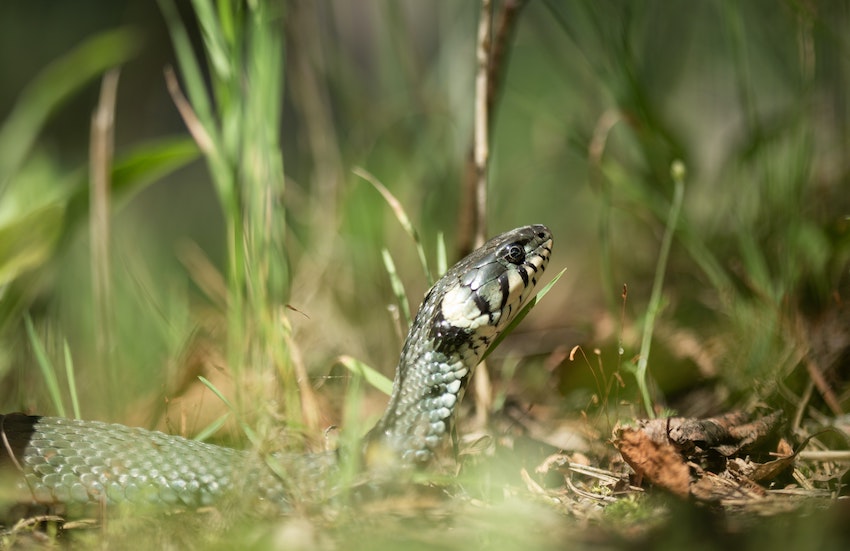 The grass snake is the only snake found in Jersey and like many other species on the Island, populations are in decline. These rare reptiles will soon be entering hatching season, so it's important to help protect their nesting habitats to ensure baby grass snakes have the best chance of survival.
Grass snakes (Natrix natrix) usually lay their eggs in rotting vegetation, which acts as a natural incubator. As humans have altered landscapes and natural habitats over time, it's become more common for grass snakes to lay their eggs on heaps of compost and manure.
Mating takes place in April or May and females lay their eggs in June or July. Young snakes hatch after a two-month incubation period, so if you are lucky you'll start to see offspring appearing in August or September.
Islanders can help protect Jersey's rarest reptile by leaving their compost heaps alone until October. Eggs should have hatched by then and it avoids disturbing any baby snakes.
How can I identify a grass snake?
Adult grass snakes usually grow to around 80cm in length but can reach up to 120cm. Females and males look similar but females are generally longer while males often have a longer tail.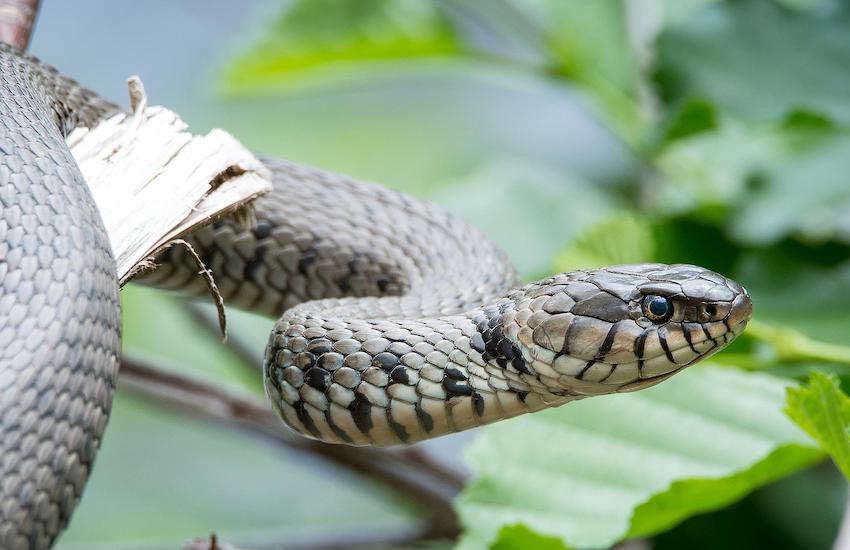 The snakes are olive-green to brown in colour. They have a cream belly with black spots or bars along their sides. Sometimes grass snakes will have a distinctive yellow and black ring around their neck, although this can be absent in larger snakes.
Islanders often mistake slow worms as grass snakes, but these are smaller (growing to about 50cm in length) and have smooth, golden-grey skin.
Where are grass snakes found in Jersey?
Grass snakes are relatively common in mainland Britain and Europe but are rare in Jersey. They can be found in wild habitats around the island – near ponds and streams and also in dry woods, hedgerows and meadows – as well as in gardens and farms.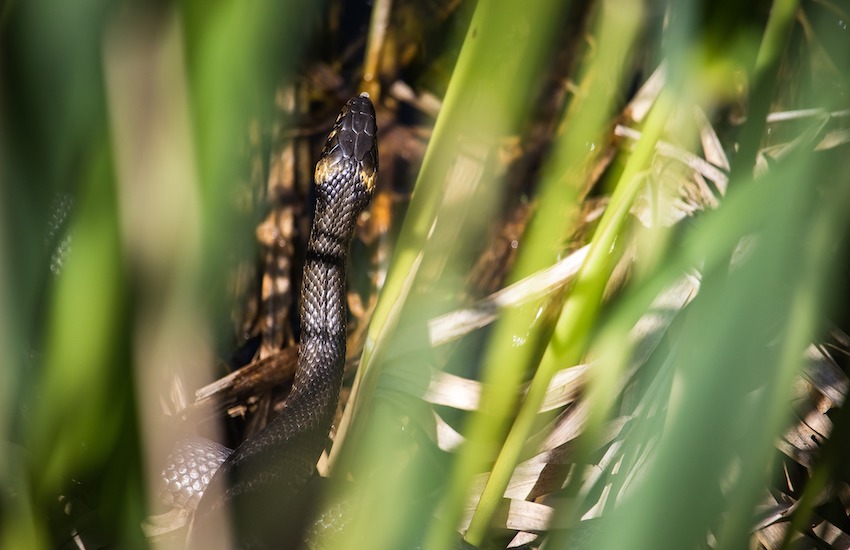 They are active during the day and March and April is often the easiest time to see them, when they emerge from hibernation.
What should I do if I see a grass snake?
Grass snakes are non-venomous and harmless but they are protected under the Conservation of Wildlife (Jersey) Law 2020, so don't attempt to touch them or disturb their habitat.
You can report your sightings year-round to the Jersey Biodiversity Centre. This helps conservationists understand where grass snakes are living in Jersey and how best to protect them.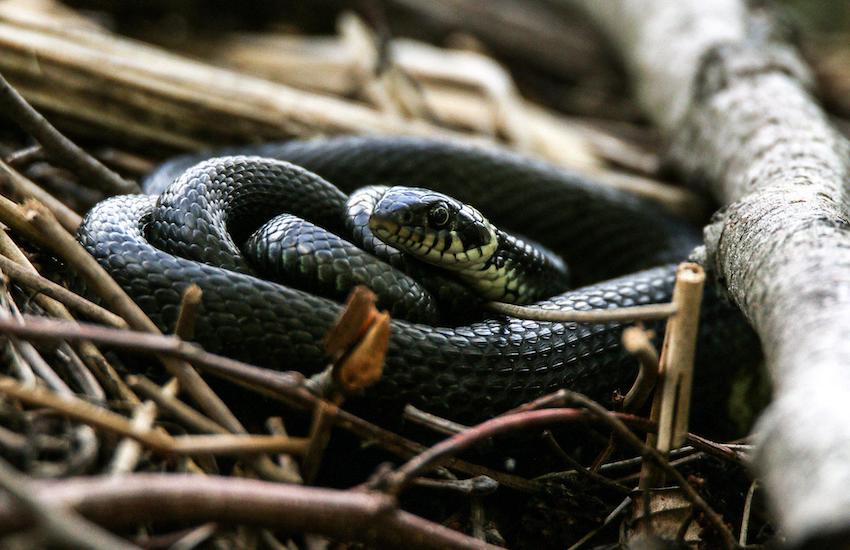 Master's student Sam Napaul is also currently working with Jersey's Environment Department to radio-track grass snakes to monitor their habitat usage.
If you find a grass snake between now and the end of August 2022, you can contact him on 07748595527. Sam will try to reach the site as quickly as possible so he can attach a small, unobtrusive tracking device to the snake.