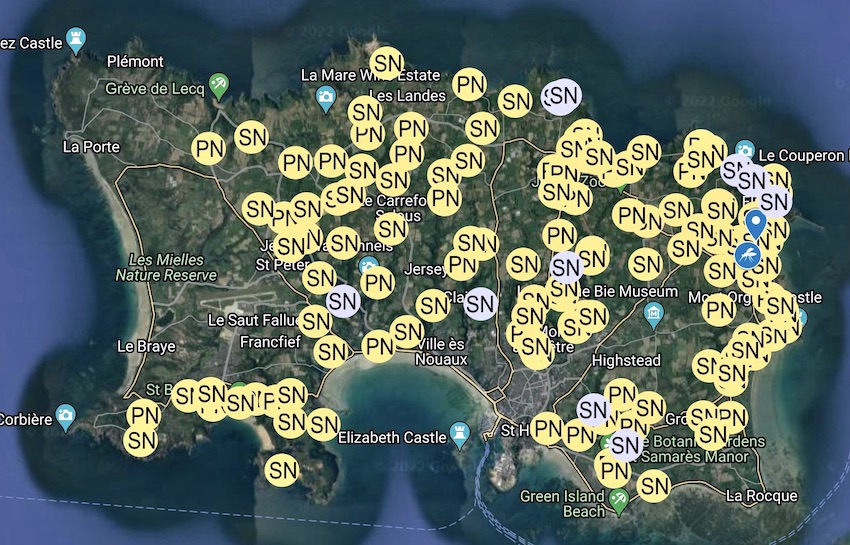 A record number of Asian hornet nests have been found in Jersey so far this year, and a new map shows they are largely near the east coast, owing to the influx from France.
As yet, 160 nests have been located and destroyed in 2022, after the first nest of the year was found in April.
Volunteers from the Jersey Asian Hornet Group have been responding to reports from Islanders, as well as setting official traps at sites across the Island.
The map, posted online by volunteer John de Carteret, shows the location of both small primary nests (PN) and larger secondary nests (SN).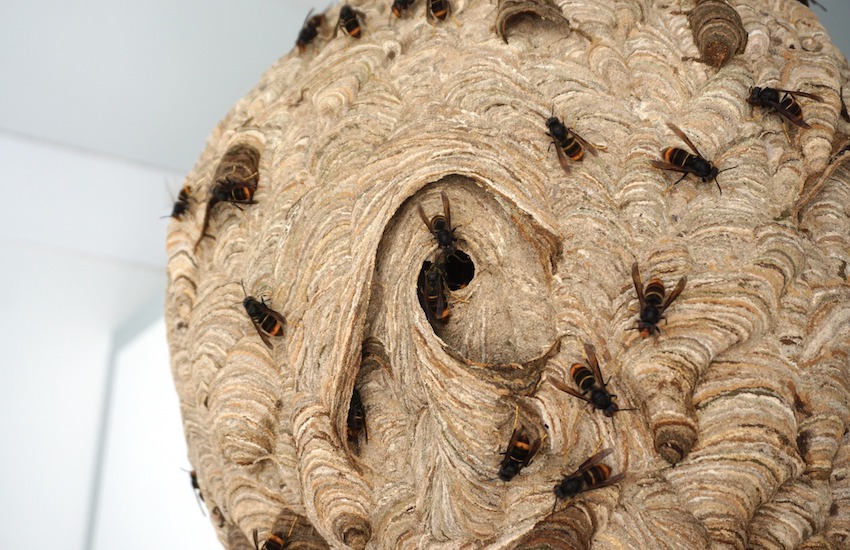 One of the largest nests was discovered near Waitrose in Vallee Des Vaux in September, where volunteers vacuumed up more than 1,600 hornets.
The map shows that very few nests have been discovered in the far west of the Island, and that nest numbers have been higher on the east coast.
Volunteers say this is because of its proximity to the French coast, and believe the majority of queens originate there.
The most recent find was at Gigoulande Mill in St Mary, where a 'feisty' nest was discovered in a small patch of woodland overlooking St Peters Valley.
A similar 'bramble' nest was discovered in August when a swarm attacked a farmer after he disturbed the nest with his tractor.