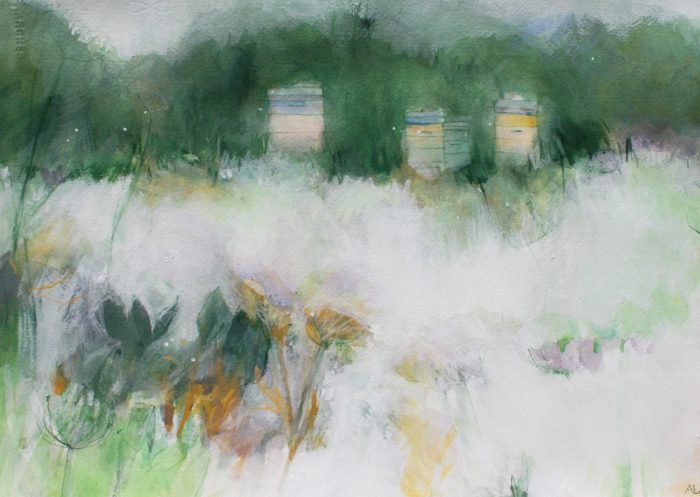 Anna Le Moine Gray, the Breton artist who for many years lived and panted in Jersey – is holding a new exhibition of recent works in the town of  Pont-Croix in western Brittany.
She will be showing 30 new seascapes and landscapes, in oil or gouache, some drawings and birds in clay.
A digital catalogue of the available work can be sent upon request.
The exhibition will take place between 3rd May and 18th June 2023m with an opening on Friday 5 May 20234 at 6.30pm.
The venue is La Pluie d'Eté gallery at 29790 Pont Croix.
The gallery is open:
Wednesday, Friday & Sunday, from 11am to 7pm,
Thursday, from 10am to 7pm,
Saturday, from 2pm to 7pm.
It will be closed between 29 May to 6 June.
See her website:
https://www.annalemoinegray.com/