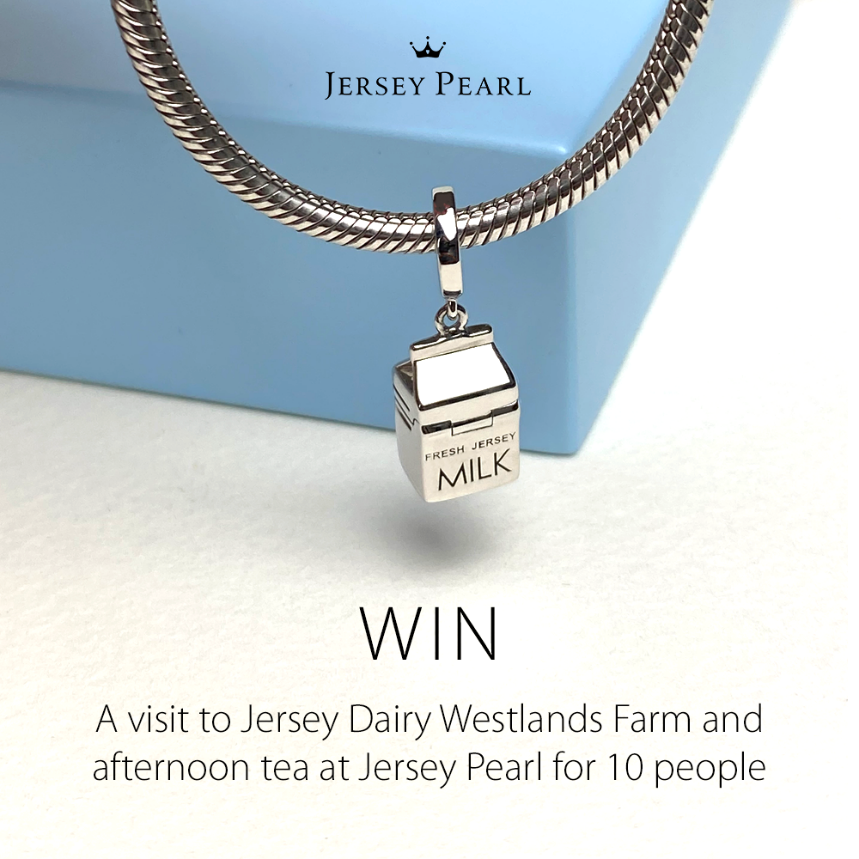 Jersey Pearl and Jersey Milk have united this Christmas this Christmas to celebrate the launch of Jersey Pearl's new 'Jersey Milk carton charms.'
The collection includes six Jersey Milk charms in the colours that represent Jersey Dairy's fresh milk range – and they are udderly charming!
For every customer who is interested in purchasing a Jersey Milk charm from Thursday before Friday 24 December 2021, they will be entered into a prize draw to win a Jersey Dairy farm visit to Westlands Farm, St Brelade followed by afternoon tea at Jersey Pearl in St Ouen's Bay for ten people.
Jessica Burton, marketing manager at Jersey Dairy says, 'Our Jersey milk is famous throughout the world for its great taste and high nutritional content. What better way to remind yourself of our beautiful cow and Island than with your very own Jersey Milk carton charm. A perfect gift for your loved ones this Christmas. And whilst supporting local, you also have the chance to win a farm tour for you and 10 friends to learn all about our local dairy industry, from 'cow to carton.'
She added that Jersey Dairy and Jersey Pearl are two locally loved brands, both with the community at the heart of their businesses. Jersey Dairy has a rich history and strong provenance which dates back to 1763.
Jersey Pearl has been a family-run business for more than 30 years. The family have travelled the world to find the very best pearls. They buy direct from sustainable pearl farmers.
The charms are available to purchase from the Jersey Pearl store in King Street and St. Ouen's Bay and retail at £65.00.