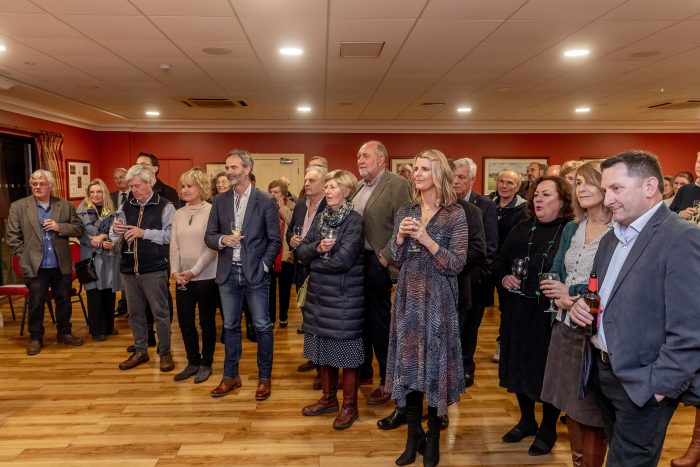 March 2023 marked the 10th anniversary of the first edition of RURAL magazine in March 2013. How to celebrate? With a party, of course! Contributors, sponsors, regular advertisers, members of the public who have been 'ruraled' at interviews and postal subscribers to the magazine were among those invited to a 'Friends of RURAL' celebration at the Royal Jersey Agricultural and Horticultural Society.
From the speech made by RURAL's publisher / editor, Alasdair Crosby: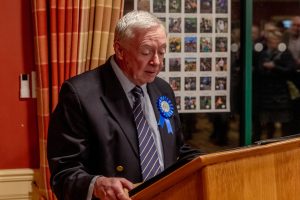 'Welcome to what, in the life of RURAL magazine is a significant milestone.
'In the past week or so, we have published our current edition, which marks 10 years since we first went to press in March 2013.
'Our journey has sometimes been a bit of a rough ride – like the Charge of the Light Brigade, at times. Lately there has been Covid to the left of us, Brexit to right of us, and this past year the War in the Ukraine that has volleyed and thundered – but then our story has been no different to any other business – and would certainly seem familiar to the farming sector.
'But we have survived so far and we have every intention of continuing to survive – although I suppose if Putin unleashes a nuclear war on the west, it might be a bit more of a challenge than usual to secure the necessary advertising income – so fingers heavily crossed that the worst doesn't happen.
'It is not my intention to talk AT you, and subject you to a tedious and smug 'Glory be to RURAL' peroration (We know we are fantastic – we've no need to crow about it)
'But I hope to talk to as many of my guests as possible – if you have any comments about RURAL, or its contents – what you would like to see more of, what you would like to see less of… etc – any comments please let me know. There is also an on-line survey on our website – and don't we all love filling in surveys! – but there is a draw for a £50 voucher to spend at Liberation Quality Drinks which might be more of an inducement to fill in the survey.
'Also, please contact me at any time if there is a comment you would like to make.
'So what is RURAL? It's a question that I am asked less these days, as ever more people get to know about it. But I still do get asked it, and I generally answer, so as to give a brief reply: 'Well, it's the Jersey equivalent of Country Life, except we don't do Girls in Pearls and we aren't kept afloat by the estate agency sector' – although there is still every opportunity for that to happen, of course!
'RURAL was born thanks to the very kind support of two people: Deputy Carolyn Labey, who at that time had the political responsibility for agriculture, and John Jackson, then working at the Department of Agriculture. Between them, they found a small departmental budget underspend, metaphorically, tucked away beneath the sofa cushions, that would enable me to produce a magazine to showcase the farming sector in Jersey and equally, the Island's natural environment and countryside.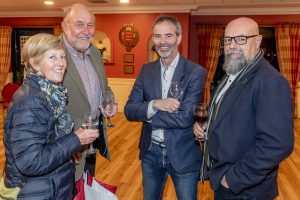 'Since that initial seed finance, the magazine has been self-supporting.
'At the very core of Jersey is its farming and its breathtakingly lovely countryside, and likewise those remain at the very core of the magazine, as does the importance of maintaining a sense of local community in the modern, globalised world.
'I won't speak about farming, firstly because there are quite a few farmers here who could speak much better about it than I; secondly because this is supposed to be a happy evening.
'But I was delighted, when delivering recently a pack of magazines to a small shop (there are a few of those left) the lady at the counter looked at the picture on the front cover and said: "Ah – that's my cousin! What has he been getting up to, then, him?"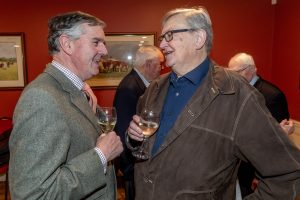 'That is precisely the reaction I am aiming for: providing a publication in which the public can read about their family, friends, or neighbours, articles written by names whom they might also know, or about localities or local causes or local small businesses or local cultural events that mean something to them.
'For the magazine, the very least of our problems is finding sufficient article subjects to fill up the pages. As a birthday present to ourselves, we have revamped the website and the e-mail newsletter, RURAL POST which provides links to it. It is not a carbon copy of RURAL magazine nor is it a poor relation of it.
'In the printed magazine we do not often accept contributions from outside the Island, unless the contributors have something pertinent – or impertinent, even – to say about a subject that is of likely interest to Islanders.
'Certainly, we never, as a matter of strict principle and policy, have generic articles that are downloaded from the Internet and which can be found in many other magazines.
'However, in our new website, we shall have the room to contain articles for which we don't have room in the printed magazine, some of them from a number of contacts from across the water who write interestingly on various subjects, and whom I have persuaded to write for the RURAL website.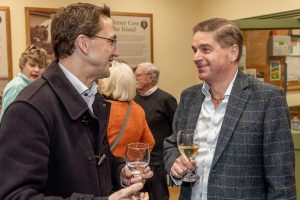 'So the website will have more of the feel of an on-line magazine. – but think Economist or Spectator in style rather than Hello magazine.
'I owe many thanks to many people and none more so than to our advertisers and sponsors. Without them, we would not have the oxygen that keeps us alive as a publication. So, many thanks to you all.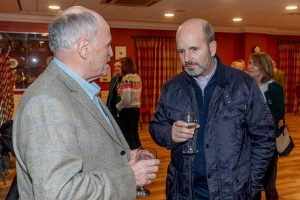 'Then the readership – all of you – and all those who have kindly told me how much they enjoy reading RURAL – comments that always sustain and encourage me as I travel the sometimes stony road of magazine publishing.
'There is a great team behind me, who, like me, see something in the ethos of the magazine that is worth striving for:
'Cathy Le Feuvre, whose proof-reading expertise does much to lift the quality of the publication; Gary Grimshaw – who has taken pictures for the past 10 years and the quality of these pictures has contributed a lot to RURAL magazine's success; his wife, Kieranne, and Ruth le Cocq, respectively the magazine's canine and equestrian correspondents; Gill Maccabe and Anna Bradstock, our gardeners in residence;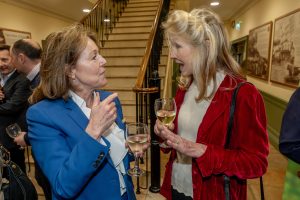 'Caroline Spencer and Mike Stentiford, whose work will come to the fore in the next issue of RURAL, which will have a special theme of the natural environment and Island environmentalism; Brian Godden, who manages the distribution of the magazines around the Island;
'And a special thank-you to Jon Allo and his own team at AI Studio who are responsible for the design of the pages and for producing the print-ready product, and especially to Jon and to Fiona Potts, who are actually the most important people in the team as they have the difficult but vital job of bringing in sufficient advertising in every issue.
'I could not ask for better or more committed colleagues.
'And so, to answer that question: what is RURAL about? As we said ten years ago in the very first issue:
"How Jersey's local countryside, local culture, local community and local heritage can remain intact in today's modern world should always be a theme to engage our attention and be a subject for debate, lest we forget… the local and the particular and so lose a precious inheritance."
"To this debate, we hope that RURAL magazine can at least make some useful contribution."
'So, happy birthday to RURAL; many thanks to you all for coming this evening; many, many thanks for your support and for your enthusiasm for the magazine and for your much appreciated encouragement.'